I Was in a Lyft Accident – Now What?
Understanding what to do after a Lyft accident isn't always easy. It can be hard to know where to start and who to turn to for help. When you're involved in a Lyft accident, the steps you take are critical to your safety and your financial recovery. Our Miami attorneys for car accidents at Bernstein & Maryanoff explain what to do after a Lyft accident.
Recovering Damages After a Lyft Car Accident
If you were in an accident while in Lyft, Florida PIP benefits pay 80% of your initial medical care, with payment capped at $10,000, according to Florida statutes § 627.7361. To recover additional compensation after a Lyft accident, you may bring a Lyft car accident claim to the responsible party.
Lyft provides third-party coverage of up to $1 million2 along with uninsured and underinsured coverage. Damages for third-party cases are compensated based on actual losses, which may include pain and suffering.
Involved in a Lyft accident? Contact our Lyft accident lawyers today for a free consultation.
What To Do After a Florida Lyft Accident
When you're in a Lyft accident in Florida, here are things you need to know about what to do next:
1. Car Accident Reporting Laws Still Apply
Florida law requires drivers to report an accident if anyone is injured or killed or when there appears to be damage of $500 or more. That's almost every accident. The drivers involved should call law enforcement to report the accident.
2. No-Fault Laws Still Apply
For minor injuries, your own no-fault insurance provider is the appropriate party to access compensation. They may pay coverage directly up to $10,000. Be sure to report the accident to your insurance company.
3. Third-Party Compensation Laws Still Apply
If you suffer serious, permanent, or disfiguring injuries, the party responsible for causing the injuries may be liable to pay compensation. This obligation is usually met through insurance. To have a third-party claim, you must prove that the other party is at fault for the accident.
4. Medical Attention Is a Primary Basis of Your Claim
Whether the claim ends up going through Lyft, no-fault, or another person's insurance company, medical records are critical. You have only 14 days to seek medical attention for payment through no-fault. If you have a third-party claim or a Lyft claim, you need documentation that you have serious injuries. Always seek prompt medical attention if you suspect any kind of injury.
5. If the App Is Off, the Other Driver's Personal Insurance Applies
A Lyft driver isn't always on the clock. If the app is off and they're not actively seeking a ride, their private insurance applies. Be sure to get their personal insurance information if you're in a Lyft driver crash.
A car accident attorney can represent you in the Lyft claims process after an accident. Call us today to learn how we can help.
6. In-Between Rides, Lyft Insurance Is Limited
When the app is on, but the driver hasn't yet accepted a ride, Lyft provides limited insurance coverage3 up to $50,000 per person for personal injury, $100,000 total personal injury per accident, and up to $25,000 property damage.
7. During Rides, Lyft Accident Insurance Coverage May Total $1 Million
During a ride, Lyft provides up to $1 million in liability coverage. Check the Lyft car accident policy for details.
8. Uninsured and Underinsured Coverage Is Available
Lyft car accident passengers and victims should be sure to examine all insurance coverage to determine who may provide compensation for Lyft auto accident claims.
9. You Must Make Reports and Claims
Compensation is not automatic according to the Lyft accident policy. It is based on your actual losses and damages. To receive payment, you must notify the parties of your claims. If you are not compensated fairly, you may file a legal action.
10. An Attorney Can Represent You
There are a lot of parties that may be involved with Lyft car damage and injuries after a crash. Multiple insurance companies are involved, and the coverage that Lyft provides depends on the events of the accident. It can be hard to sort it all out.
Florida Lyft Accident FAQs
After an accident involving the rideshare service Lyft, you may have several questions. My Lyft got into an accident – What should I do? What happens if a Lyft driver gets in an accident? Does Lyft cover accidents? How do I report accidents to Lyft? To help, our Miami auto accident attorneys answer frequently asked questions below.
Does the Lyft Driver Have To Provide Their Insurance Information?
Florida statutes § 627.7484 requires each Lyft driver to carry proof of their insurance coverage and present it to anyone involved in an accident.
What if a Lyft Driver Hit My Car?
If you're involved in a Lyft driver car accident, and the driver hits your car, comply with all requirements to report the accident to law enforcement. Seek medical attention. Then, report the accident to Lyft and your insurance company. Under Florida law, your own insurance, another driver's personal insurance, or Lyft may pay compensation.
To receive compensation, you must complete the claims process. Also, check the Lyft website for the Lyft accident claims phone number to periodically check on the progress of your claim.
Does Lyft Insurance Coverage Depend on Personal Insurance Denial in Florida?
Florida law does not allow a transportation network company to make insurance coverage dependent on personal insurance denying a claim. (Florida statutes § 627.7484 states, "Coverage under an automobile insurance policy maintained by the transportation network company must not be dependent on a personal automobile insurer first denying a claim…").
Does Lyft Automatically Pay for Car Accidents in Florida?
Florida no-fault laws apply to accidents involving Lyft vehicles, so payment from Lyft is not automatic. However, Lyft may pay for an accident based on their $1 million third-party liability and uninsured/underinsured bodily injury coverage. To receive compensation, you must file a Lyft insurance claim.
How Can a Lyft Accident Lawyer Help Me?
A Lyft accident lawyer can help you:
Identify who is responsible for paying damages based on no-fault and third-party car accident laws in Florida, including in the case of a Lyft driver hit and run.
Report the accident to Lyft and the insurance companies, and provide them with the correct information while preserving your rights.
Help you identify damages and document them as part of your claim.
Understand Florida law for transportation networking companies, including Lyft.
Determine what level of insurance coverage applies based on whether the app is active or a ride is in motion.
Make various claims to the insurance companies on your behalf while understanding how to pursue compensation when multiple claims are involved.
Evaluate settlement offers to determine how to proceed with the claim.
Negotiate your case.
If necessary, file formal legal actions, including appearances in court and use of the legal process.
Lyft Accident Lawyers in Miami
When you need help after a Lyft accident, our team of car accident lawyers can help. It can be hard to know if you're being treated fairly by the insurance companies or even if you're doing the right thing to make your claim.
Claims with Lyft are especially complex. We are experienced lawyers who can sort through the paperwork and red tape to ensure that your claim is processed successfully with the maximum compensation in your pocket. Contact us today to talk about your case.
Sources:
2Lyft. All things insurance, all in one place. Retrieved 11 January 2022.
3Lyft. Insurance coverage while driving with Lyft. Retrieved 11 January 2022.
About the Author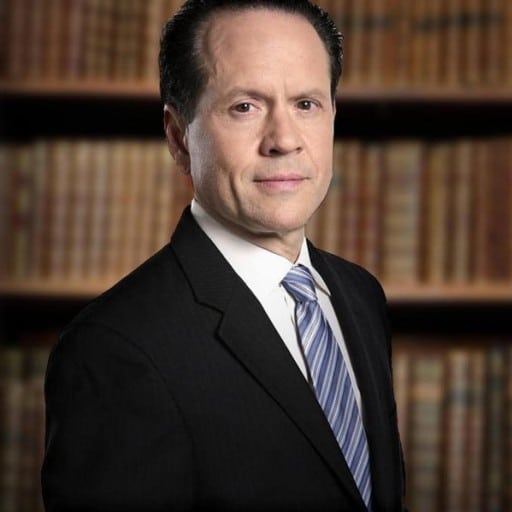 Jack G. Bernstein, ESQ.
Jack Bernstein is a hard-working and highly motivated personal injury attorney in Miami, Florida with over three decades of experience. He is a strategist and idea person, with a genuine passion for helping his firm's clients. If you've been injured, contact Jack Bernstein today for a free evaluation of your case.