How to Get a Police Report for a Car Accident
Filing and obtaining a police report after being involved in a car accident can be essential to ensuring you receive payment from your insurance company for your property damage and any physical injuries. However, the police report can also be beneficial when you need to file a personal injury lawsuit against a negligent driver.
NO FEES UNLESS WE WIN
Protecting Your Rights Since 1983
Unsure if you can file a car accident injury claim against another driver? Schedule a free consultation with our Miami car accident attorneys today.
Hablamos Español
What to do after a car accident?
When you are involved in a car accident in Miami or elsewhere in Florida, there are specific steps you need to follow, including:
Check for injuries:
Ensure you and any passengers in your vehicle — as well as anyone in the other car or nearby — are not injured. Call 911 if you need medical assistance.
Move your vehicle:
In Florida, the State Uniform Traffic Control requires people to move their vehicles out of the way of traffic to a safe location if they are drivable and there has only been property damage. This is especially important if it is blocking an intersection or a busy road. However, when there are personal injuries, you should only move the vehicles once instructed by the police.
Call the police:
You should always contact the police after a car accident, even if it appears minor and there are no injuries. They can help mediate between drivers and document the incident so that insurance companies have accurate information about what happened. The police will also generate a report containing essential details and information about the accident.
Exchange information:
Get information from all involved parties, including names, phone numbers, license plate numbers, driver's license numbers, and insurance policy details (company name and policy number). If there were witnesses to the accident, get their names and contact information as well.
Document everything:
Take photos of all vehicles involved in the crash with your smartphone right away before anything is moved or replaced. This will help document the damage for insurance purposes later on down the line. Additionally, take pictures of any skid marks or debris left behind at the scene by either car. These could be used as evidence in court if need be.
File an insurance claim:
Contact your insurance company immediately after a car accident to file a claim. When reporting the claim, stick to the facts and never admit fault. Florida is a no-fault state, meaning you initially claim your property damage and personal injuries against your own insurance policy.
Consult with a car accident lawyer:
Florida laws allow filing personal injury claims when they meet a minimum threshold. After being injured in a car accident caused by someone else's negligence, you should consult with an experienced car accident lawyer. Consultations are free, so it never hurts to get free legal advice. They review the details of your case and advise on how best to proceed with seeking compensation from the responsible party.
How long does a police report take after an accident?
The amount of time it takes for a police report to be completed after an accident varies, depending on the situation. Generally, you can expect it to take anywhere from a few days to several weeks.
There are several factors that can influence how long it will take for the police report to be finalized. This may include issues such as the following:
How complicated the accident was
Any ongoing investigations being conducted
Whether or not there were any injuries involved
How to find a car accident police report?
You can find a car accident police report by contacting the law enforcement agency that responded to the accident scene. You will need to provide them with information such as your name, date, location of the crash, police report number, and any other relevant details to obtain a copy.
Most of the time, you will need to go to the police station to obtain a copy of the police report. However, some cities in Florida will allow you to request a copy over the phone or online.
Why do you need a car accident police report?
A car accident police report is an important document that provides a detailed account of the events leading up to, during, and after a car accident. It can be used as evidence in court proceedings related to the accident.
It can also help insurance companies determine liability when deciding who should pay for damages caused by the crash. The report may also contain information about any citations given out at the scene or other relevant details, such as witness statements.
Do you need a police report for a minor car accident?
For car accidents involving $500 or more in property damage or personal injuries, Section 316.065 of the Florida Statutes requires you to call the police and obtain an accident report. When there are no personal injuries and property damage is less than $500, you can self-report the car accident by filing a "Driver Report of Traffic Crash" with the Florida Highway Safety and Motor Vehicles (FLHSMV).
When should I contact a car accident lawyer?
It is generally advisable to contact a car accident lawyer if you have been injured in an accident caused by another person's negligence or recklessness as soon as possible. A lawyer can help assess your case and determine whether you are eligible for compensation from the responsible party. They can also provide legal advice and representation throughout the process of seeking damages from the other driver.
What are the benefits of hiring a car accident attorney?
Hiring a car accident attorney from Bernstein & Maryanoff provides numerous benefits as follows:
Our attorneys are knowledgeable in the laws and procedures related to seeking compensation for damages from a car accident caused by another person's negligence.
We provide experienced legal representation throughout the process, from the initial free consultation until your case is settled or we obtain a favorable verdict should we go to trial.
Our car accident attorneys also help negotiate with insurance companies to ensure that you receive maximum compensation for your injuries, as well as any property damage or other losses caused by the accident.
NO FEES UNLESS WE WIN
Protecting Your Rights Since 1983
Request your free consultation from our car accident attorneys in Miami by contacting Bernstein & Maryanoff today.
Hablamos Español
Sources:
Florida Insurance Requirements: Involved in a Crash?
Goguen, D. (2023).
Florida No-Fault Car Insurance.
About the Author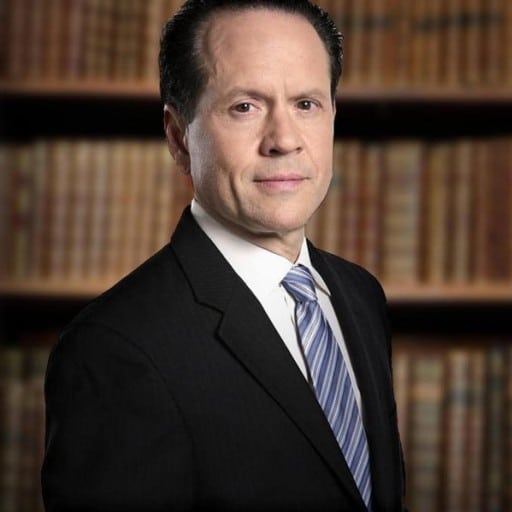 Jack G. Bernstein, ESQ.
Jack Bernstein is a hard-working and highly motivated personal injury attorney in Miami, Florida with over three decades of experience. He is a strategist and idea person, with a genuine passion for helping his firm's clients. If you've been injured, contact Jack Bernstein today for a free evaluation of your case.