How to Prevent Drunk Driving
While the seemingly obvious answer to drunk driving prevention may be to simply not drive while under the influence of alcohol or drugs, that may not be the easiest solution for everyone. Drunk driving accidents can be one of the most traumatizing experiences for a person to go through. These accidents can often result in life-altering injuries, the destruction of property, and even the death of the victims or drunk driver.
National drunk and drugged driving prevention
Drunk driving is among the leading causes of car accidents and accident-related deaths in the United States, and unfortunately, there is no one simple solution to drunk driving prevention. However, our society can take substantial steps toward the elimination of such incidents and the creation of safer roadways with the proper education of awareness of the issue.
What is drunk driving?
Drunk driving may occur when a driver consumes alcohol, takes prescription pills, or uses illegal drugs that impair the driver's judgment. A driver under the influence often has slower response times to their surroundings and is more likely to make irrational and dangerous decisions while driving. Some states consider driving under the influence (DUI) to be different from driving while intoxicated (DWI). Each state may press different charges depending on whether the driver has committed a DUI or a DWI.
DUI: refers to drivers operating a motor vehicle while intoxicated with a blood alcohol concentration (BAC) of 0.08 grams per deciliter or higher.
DWI: refers to a driver's use of prescription, illegal, or legal drugs that may impair that driver's judgment while driving.
Regardless of whether a person is guilty of a DUI or a DWI, it is likely that they have caused severe damage to another person or property and must be held responsible for their actions.
NO FEES UNLESS WE WIN
Protecting Your Rights Since 1983
If you believe you may be entitled to compensation following a drunk driving incident, contact Miami drunk driving accident attorneys Bernstein & Maryanoff for a free consultation.
Hablamos Español
Ways to prevent drunk driving
While there may not be one straight answer as to how we can stop drunk driving, there are ways we can prevent drunk drivers from getting on the road and other ways that victims may take additional safety precautions.
Some essential steps that we, as a society, can take together to prevent drunk driving accidents include using public transportation and rideshare apps, taking personal responsibility for the safety of others, and always wearing a seatbelt. Technology, law enforcement, and court monitoring are additional ways that society can work together to implement safer roadways.
Devices to prevent drunk driving
Given that it's 2023, it's not surprising to see that technology has come so far as to provide safer roadways and prevent drunk driving. However, it is surprising that such technology isn't more widely spread in society and our daily lives.
Some of the leading technological advances that can help make our roads safer and prevent drunk driving incidents include:
Ignition interlock: This small device can be wired into the ignition system of the vehicle of a driver with repeat drunk driving incidents. A convicted driver is unable to start their car until after they blow into the ignition interlock and demonstrate that they are capable of driving safely. Should the driver come up as impaired when blowing into the ignition interlock, the vehicle will not start.
Autonomous vehicles: Autonomous vehicles are much more accessible now than they have ever been. These vehicles can greatly reduce drunk driving incidents by preventing an intoxicated person from driving but still getting them home safely in their own self-driven vehicle.
Driver monitoring systems: This type of technology could be used to detect an impaired driver and prevent them from driving a vehicle. Physical characteristics of the driver can be detected by technology that indicates their intoxication level, including a person's BAC. Once the car indicates through a breathalyzer or a touch-based system that the driver is impaired, the vehicle cannot be driven. Having such technology in everyone's car will likely have a significant impact on the prevention of drunk driving accidents.
Drunk driving statistics
The following drunk driving statistics demonstrate the severe impact that the United States has experienced over the last several years:
In 2020, 2,041 car accident fatalities involved drivers with a BAC of 0.01 to 0.07 g/dL.
Drunk driving accidents injure one person every 90 seconds.
Underage drinking is a factor in nearly 25% of car crashes involving teenagers.
In 2020, alcohol consumption was a factor in 29% of fatalities involving drivers with ages ranging from 15 to 20.
From 2019 to 2020, there was a 14% increase in alcohol-related traffic deaths.
In 2020, drunk driving accidents resulted in 11,654 fatalities.
In 2017, ignition interlocks prevented drunk drivers from operating vehicles 3.78 million times.
Drunk driving accident injuries
Drunk driving accidents can be extremely traumatic and, like other car accidents, can result in life-changing injuries. Some of the most common injuries from drunk driving accidents include:
Burns
Bruises
Broken bones
Internal injuries
Lacerations
Spinal cord injuries (SCIs)
Traumatic brain injuries (TBIs)
Whiplash
Wrongful death
NO FEES UNLESS WE WIN
Protecting Your Rights Since 1983
If you or a loved one have been the victim of a drunk driving incident, contact Miami drunk driving accident lawyers Bernstein & Maryanoff for a free case review today.
Hablamos Español
A drunk driving accident attorney can help
A drunk driving accident lawyer can be incredibly helpful to you throughout this stressful and likely traumatizing experience. A drunk driving lawyer will explain the process by which you can receive compensation and to what extent you will likely recover your damages.
The drunk driving accident attorneys at Bernstein & Maryanoff always put up a tough fight against drunk drivers when representing their clients. These experienced attorneys know better than anyone the emotional and physical toll that drunk driving accident victims often suffer. The Bernstein & Maryanoff attorneys are there every step of the way for you as their client and are happy to thoroughly explain the legal process, answer any questions you may have, and protect your rights.
Sources:
Drunk Driving Impacts Everyone (2023).
Advanced Technology (2023).
Underage Drinking. (2022).
About the Author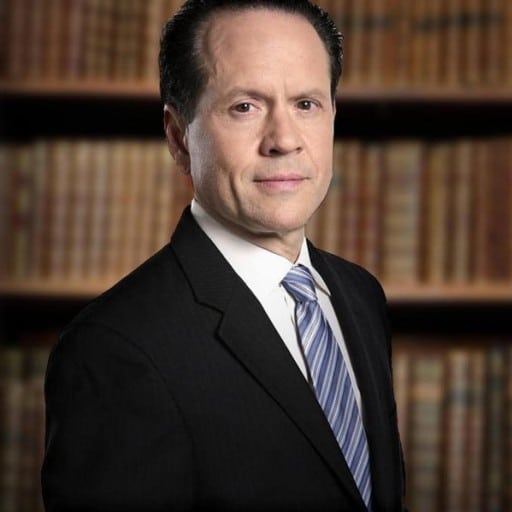 Jack G. Bernstein, ESQ.
Jack Bernstein is a hard-working and highly motivated personal injury attorney in Miami, Florida with over three decades of experience. He is a strategist and idea person, with a genuine passion for helping his firm's clients. If you've been injured, contact Jack Bernstein today for a free evaluation of your case.