Rideshare Accident Lawyer
PROTECTING YOUR RIGHTS SINCE 1983
The accidental death attorneys at Bernstein & Maryanoff have the knowledge and experience necessary to get the maximum compensation for your individual case.
The rise of rideshare services like Uber and Lyft has transformed the way everyday Americans travel. According to the latest data, 36% of Americans use rideshare services. These rates are expected to climb, considering in 2015, this rate topped out at 15%. These popular rideshare services are convenient, cost-effective, and offer a safer alternative for drivers who want to go and enjoy an outing with friends and other loved ones.
While these companies offer an undisputed convenience, the increased prevalence of ridesharing has also brought about new challenges, particularly when it comes to accidents and liability. If you find yourself involved in a rideshare accident in Florida, you may need the expertise of a rideshare accident lawyer to navigate this complex legal landscape. A rideshare accident lawyer can advise you of your rights and options if you get injured while using a rideshare service and will represent you during every step of the legal process.
At Bernstein & Maryanoff, our team of dedicated attorneys, paralegals, and attorneys are proud to offer comprehensive legal guidance to drivers and passengers injured during a rideshare accident.
NO FEES UNLESS WE WIN
Protecting Your Rights Since 1983
Contact our team to schedule a free case consultation and work with a skilled attorney who will assist you in seeking the compensation you deserve.
Hablamos Español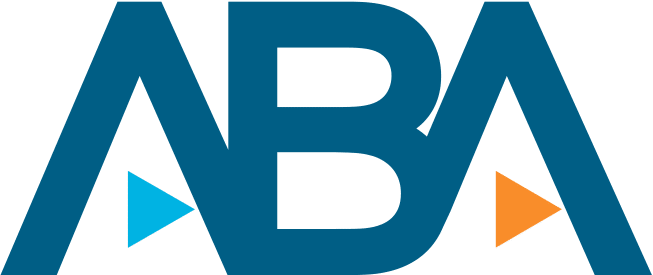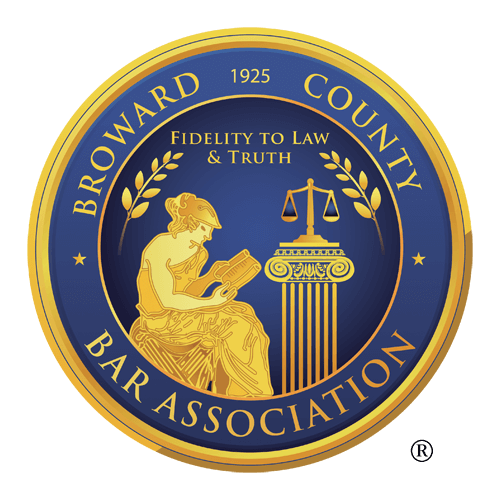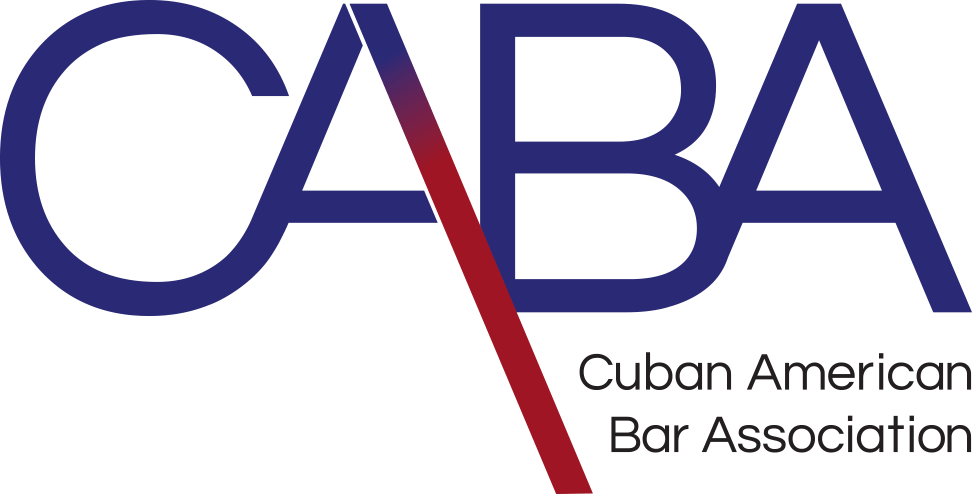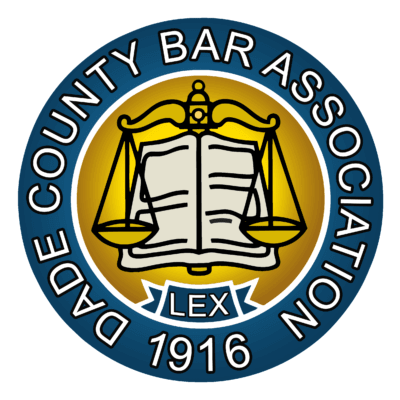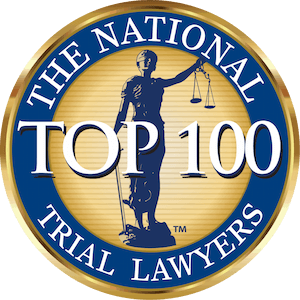 What is a rideshare?
Ridesharing is a transportation service that allows individuals to request rides from drivers using a smartphone app. These services connect riders with drivers who use their personal vehicles to provide transportation.
Uber and Lyft are the two leading players in the rideshare industry, but many other services offer a similar structure. Unlike taxi cab drivers, rideshare drivers are not employees of a rideshare company. Rather, they are independent contractors under the operations of the rideshare company.
Uber first launched in March 2009 and became an industry leader in ridesharing. In 2012, the company Lyft debuted, positioning itself as a worthy competitor of Uber. Today, Uber operates in over 80 countries, while Lyft operates in the US and Canada.
Understanding this business structure is important because, in the event of an accident, it's incredibly difficult to seek compensation from Uber or Lyft themselves. Instead, victims will typically have to take legal action against the driver or other responsible third parties to recover compensation following an accident.
Other rideshare companies you may or may not have heard of include Juno, Gett, Wingz and Ziro.
How do rideshare accidents differ from regular car accidents?
Rideshare accidents differ from typical car accidents in several ways, with key differences being the types of parties that can be held liable and how insurance coverage kicks in.
It's also important to understand that timing is everything with a rideshare accident. For example, the stage a rideshare driver is in when working with a passenger will determine who is responsible for any damages. The three stages include:
Stage 1 – Available: The rideshare driver's app is on, and they are available to pick up passengers
Stage 2 – En route: A driver has accepted a passenger's ride request and is going to pick them up
Stage 3 – On the trip: A driver has a passenger in the car heading to their destination
Florida's rideshare laws
Rideshare services like Uber and Lyft are considered transportation network companies (TNCs). As part of TNC, these ridesharing companies are required to adhere to the rules and regulations of TNC operations in Florida. Rideshare companies are required to do the following:
Adopt a zero-tolerance policy for drug and alcohol use while driving
Review the driving history of all perspective drivers
Prohibit drivers who are on the national sex offender registry
Carry appropriate insurance minimums that satisfy TNC requirements
Conducting criminal background checks for prospective drivers
Subject potential drivers to thorough background screenings
Florida's rideshare insurance requirements
Rideshare drivers must also satisfy the TNC insurance requirements in order to operate in the state. In Florida, rideshare drivers must have a primary automobile liability policy that covers, at the minimum:
Primary auto liability coverage of at least $50,000 for death and bodily injury per person
Primary auto liability coverage of at least $100,000 for death and bodily injury per incident
PDL coverage of at least $25,000 per incident
PIP and uninsured/underinsured motorist (UIM) coverage as required by existing Florida state law
Both Uber and Lyft also provide their own $1.5 million on coverage limits. This insurance covers passengers in the event of an accident.
As we mentioned earlier, the type of insurance that kicks in following an accident depends on the stage a rideshare driver is in when on the job. Let's take a look at how these stages impact liability.
Stage 1 – Available: If a rideshare driver is using their vehicle for personal use and the rideshare app is off, the driver's PIP insurance will kick in in the event of an accident. However, if the app is on and they are available to pick up passengers, their rideshare company's coverage may kick in if an accident occurs.
Stage 2 – En-route: The rideshare company's insurance policy is in force after a driver is paired with a passenger. Depending on the circumstances, a driver's rideshare insurance policy may extend coverage as well.
Stage 3 – Passenger picked up: If a rideshare driver is en route to pick up a passenger or has already picked up the passenger, Florida law entails that the rideshare company's insurance policy kicks in to provide primary liability.
Statute of limitations
Under Florida Statutes § 95.11(3)(a), a passenger injured in a rideshare accident has four years to take legal action from the date of their accident. After these four years, a victim will no longer have the right to take legal action.
In the event a passenger or driver has to turn to their PIP insurance for coverage, they will need to adhere to the 14-day rule. Under state statute 627.733 (a), victims have 14 days to file a claim with their insurance provider to obtain their policy's benefits.
Despite this statute of limitations, bringing forward a claim as quickly as you can following your accident is important. The sooner you can file a claim, the easier it is to collect critical evidence for your case. Waiting too long could impact the strength of your case and reduce the amount of compensation you may be entitled to.
Who is liable for a rideshare accident in Florida?
Because of the nature of a rideshare company's business structure, the rideshare company itself is seldom held responsible for the injuries a passenger sustains. This is because drivers are not company employees but are independent contractors.
As such, following a rideshare accident in Florida, a rideshare driver can be held liable for an accident while transporting individuals. Depending on the circumstances of the accent, other parties may also be held liable, including:
The other driver involved in the accident
A government entity like a city or township, if hazardous road conditions caused the accident
The passengers themselves, if they cause the accident to occur
Although unlikely, the rideshare company, if they are proven to have violated any state or federal law
Comparative negligence
Florida's legal system recognizes a legal concept known as comparative negligence. Under comparative negligence, two parties can be at fault for an accident. The state's recently passed House Bill 837 bars an individual from compensation recovery if they are found to be more than 50% responsible for causing their own injury.
How can a rideshare lawyer help you after an accident?
Rideshare car accidents are not the same. Claims filed regarding rideshare car accidents can have drastically different outcomes depending on how the accident occurred and who was at fault.
Working with an experienced rideshare accident attorney can help you navigate the complex layers of your accident so you can recover compensation for your injuries. At the law office of Bernstein & Maryanoff, our team can provide comprehensive legal representation by doing the following:
Proving your case
A skilled attorney can help establish that a defendant is responsible for your injuries. An attorney will establish that a party owed you a duty of care, that they breached that duty through negligence, and that their negligence directly caused your injuries and property damage. These three elements are critical in building a successful case.
When establishing a duty of care, an experienced attorney will be able to demonstrate a rideshare driver had a duty to drive their vehicle in a manner that was safe and responsible. Next, an attorney will gather critical evidence that can help prove they violated this duty of care. When both these elements are established, a skilled attorney can show that their negligence caused your injuries and the damages you suffered.
Determine which insurance entity to file claims with
When taking legal action after a rideshare car accident, it's important to determine which parties are responsible. Depending on the circumstances of your accident, there might be one or more responsible parties. An experienced personal injury attorney will help you determine which responsible parties and insurance companies to go after.
Fight denied claims
When multiple parties are involved in a rideshare car accident, the insurance companies will try to deflect blame, often by denying a claim. When this happens, an adept car accident attorney will know how to navigate the appeals process and fight for your rights.
Avoiding low settlement offers
When the insurance companies do agree to a settlement, they may try to undervalue your claim. Working with an attorney with professional negotiating skills can ensure your best interests are represented at every step.
What damages can you pursue in a rideshare accident?
When you file a claim after an Uber or Lyft car accident, you may be able to collect economic and non-economic damages. Both are designed to compensate you for your financial losses. Although rare, you may also be able to seek punitive damages. Unlike compensatory damages, punitive damages are designed to punish a defendant for their negligent behavior.
Monetary damages
Monetary or economic damages are financial losses that are easy to calculate. This can include but is not limited to the following:
Medical treatment
Hospital bills
Surgeries
The costs of prescription medications and rehabilitation
Lost income due to taking time off work because of your injuries and the income you would have earned during that time
Property damage
Non-monetary damages
Non-monetary damages, also known as non-economic damages, are designed to compensate a victim for their pain and suffering following an accident that was caused by the negligence of another. Types of non-economic damages include but are not limited to the following:
Pain and suffering
Emotional distress
Loss of enjoyment of life
Disfigurement and scarring
Contact Miami's best rideshare accident lawyer today
If you have been injured in a rideshare accident, you have legal rights and options. Turn to the team at Bernstein & Maryanoff and work with an experienced rideshare accident lawyer who will help you recover the compensation you may be entitled to.
NO FEES UNLESS WE WIN
Protecting Your Rights Since 1983
Contact our team today to schedule a free case consultation.
Hablamos Español
Sources:
Flynn, J. 2023. 20+ Riveting Ridesharing Industry Statistics [2023]: Average Ridesharing Revenue, Market Share and More.
Helling, B. 2023. List Of Ridesharing Companies.