What Is the Most Common Type of Lift Truck Accident?
When we talk about vehicle accidents, the two most common ones most people think about are automobile accidents and semi-truck accidents. However, there are other types of vehicle accidents, such as lift truck accidents. Just like other accidents, lift truck accidents can result in serious injuries and even death.
What is a lift truck?
A lift truck is a type of forklift, which is a powered industrial truck used to move materials and goods. Lift trucks are designed to lift and transport heavy items in warehouses, factories, and other storage facilities.
What are some different types of lift trucks?
Electric Reach Truck: These lift trucks have a telescopic mast that extends to reach high shelves and enables vertical stacking of items.
Counterbalance Forklift: This type of lift truck is used for heavier loads, as it has two large forks on the front that are counterbalanced by a weight at the back.
Walkie Stacker or Pedestrian Pallet Truck: A walkie stacker is an electric powered machine with elevated forks that can be operated by one person walking behind it while controlling its movement with a steering wheel or joystick handles.
Side Loader Forklift: This type of forklift uses outrigger arms to move long objects such as pipes, poles, and lumber horizontally instead of vertically, as other types of forklifts do.
Rough Terrain Forklift: Designed for outdoor use, this type of lift truck typically has four-wheel drive and can handle uneven surfaces and slopes much better than standard models due to its larger tires and higher ground clearance levels.
What is the most common type of lift truck accident?
The most common type of lift truck accident is a collision between the lift truck and another object or person. This can occur due to operator error, such as not paying attention or taking a wrong turn, or it can be caused by mechanical failure. Accidents involving pedestrians are also very common, usually when the lift truck driver does not see them in time and runs into them.
Other types of forklift accidents include the following:
Falling Objects: These accidents can occur when a driver attempts to reach something high and loses balance of the object.
Tip-Overs: This type of accident happens when the lift truck is overloaded with heavy items causing it to tip over.
Caught In-Between Accidents: When parts of the lift truck move unexpectedly due to malfunctions or operator error and pinch someone's body part in between them, leading to severe injuries or even death in some cases.
Struck By Accidents: If a piece of equipment on the lift truck strikes another employee, this could lead to serious injury, depending on the weight and trajectory of the equipment.
NO FEES UNLESS WE WIN
Protecting Your Rights Since 1983
Schedule your free case evaluation and consultation with our forklift accident injury lawyers today.
Hablamos Español
What are the main causes of injuries when using forklifts?
Some of the underlying causes that result in injuries when using forklifts include:
Lack of Training: Forklift operators need to be properly trained in all aspects of forklift operation and safety, including the necessary skills and knowledge required to operate it safely.
Improper Use of Safety Equipment: Not wearing seatbelts, using a forklift outside its rated capacity, or failing to use stabilizing devices when lifting heavy loads are all common causes of injury related to improper use of safety equipment.
Poor Maintenance: Faulty brakes, worn tires, malfunctioning steering systems, and other issues can lead to accidents due to poor maintenance practices.
Unsafe Work Environment: Working in areas that are too small for the lift truck or have inadequate lighting can lead to serious injuries if not addressed promptly by employers.
Why types of injuries do forklift accidents cause?
Forklift accidents can cause a wide range of injuries, from minor scrapes and bruises to more severe injuries such as broken bones, lacerations, traumatic brain injury (TBI), paralysis, and even death. In addition to physical injuries, forklift accident victims may also experience psychological trauma due to the incident.
What are the primary causes of death in forklift accidents?
The top causes of death in forklift accidents include:
Forklift Tip-Overs: 22%
Pedestrian Deaths: 20%
Crushed: 16%
Falling Objects: 9%
Who is responsible for injuries sustained in forklift accidents?
The employer is typically responsible for injuries sustained in forklift accidents, as they are required to provide employees with a safe working environment. If the employer fails to do so, they can be held liable for any resulting injuries. The forklift employee may also be held responsible if their actions caused or contributed to the accident.
What should I do if I am injured in a forklift accident?
If you are injured in a forklift accident, it is essential to seek medical attention as soon as possible. Additionally, report the incident to your employer and ensure it is properly documented.
You should also take photographs of the scene of the accident and keep any evidence related to the injury (such as medical records or witness statements). Finally, contact an attorney who specializes in workplace accidents for advice on filing a claim.
How do I file a forklift injury claim?
Filing forklift injury claims can be rather complex. As such, obtaining assistance from a qualified and experienced personal injury lawyer is highly recommended. For instance, you will need to provide evidence demonstrating that the employer did not take proper measures to ensure a safe working environment, as well as medical records showing the extent of your injuries.
Can I seek additional compensation besides worker's compensation?
Most forklift accident injuries are claimed through worker's compensation. Florida is a "no-fault" state, meaning even when the driver is responsible for their injuries, they are allowed to file a worker's compensation claim.
In some cases, you may be able to seek additional compensation beyond worker's compensation. This could include filing a personal injury lawsuit against the employer or third party responsible for your injuries if they were negligent or reckless in their actions.
However, if you are not an employee of the company and are injured, then you could be eligible to file a personal injury claim against the responsible party. A worker's compensation attorney can help you determine your options and advise you on the best course of action.
What are the benefits of getting assistance from a personal injury attorney?
At Bernstein & Maryanoff, our injury lawyers are here to assist you when you have experienced personal injuries and losses following a lift truck accident and provide you with the following benefits:
Free Consultation: There is no cost or obligation to speak to one of our personal injury attorneys for help understanding your legal rights and options and to receive advice on the best course of action for pursuing a claim.
Assistance Filing Your Claim: Our lawyers will assist you in filing your worker's compensation or personal injury claim. We will also ensure that all paperwork is properly filled out and filed correctly. Additionally, we represent you on any appeals should your worker's compensation claim be denied.
Experienced Representation: Our experienced personal injury attorneys protect your rights and ensure you receive fair compensation for your injuries.
Knowledge of the Law: Our attorneys are knowledgeable about the laws related to forklift accidents, making us better equipped to fight for maximum compensation on your behalf.
Negotiation Skills: Our personal injury attorneys have extensive experience negotiating with insurance companies and can often secure a larger settlement than you would be able to achieve on your own.
Access to Resources: Our attorneys can access resources such as expert witnesses, medical records, accident reconstruction experts, and other specialized services to build a strong case for our clients.
NO FEES UNLESS WE WIN
Protecting Your Rights Since 1983
Schedule your free case evaluation and consultation with our forklift accident injury lawyers today.
Hablamos Español
Sources:
FLA. STAT. § 440. (2022)
Hessom, J. (2022). Forklift Accidents – [Facts, Statistics, & Tips for 2023].
Postlethwaite, T. Forklift Accident.
About the Author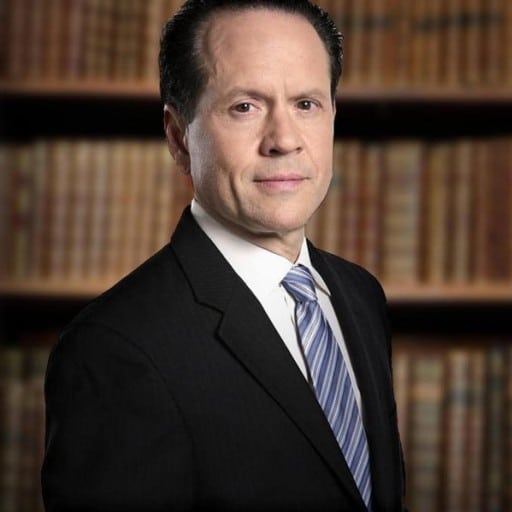 Jack G. Bernstein, ESQ.
Jack Bernstein is a hard-working and highly motivated personal injury attorney in Miami, Florida with over three decades of experience. He is a strategist and idea person, with a genuine passion for helping his firm's clients. If you've been injured, contact Jack Bernstein today for a free evaluation of your case.