What Is a Wrongful Death Lawsuit?
Losing a loved one is an incredibly difficult experience to navigate. The pain can be even more devastating when the death is caused by someone else's negligence or intentional actions. In these cases, surviving family members may find some sense of accountability or closure by pursuing a wrongful death lawsuit.
Understanding your legal rights and options is imperative when you are considering whether or not to bring forward a wrongful death lawsuit. Working with someone who is committed to fighting for your rights can ensure you have the legal representation you deserve.
NO FEES UNLESS WE WIN
Protecting Your Rights Since 1983
Turn to the experts at Bernstein & Maryanoff to schedule a free case consultation today.
Hablamos Español
What is a wrongful death lawsuit?
A wrongful death lawsuit allows you to recover the justice and compensation your family deserves by allowing you to legally pursue damages from the individuals or entities responsible for your loved one's passing. Wrongful death attorneys will fight for a plaintiff's right to recover financial losses associated with the death and can help ease some of the financial burdens and suffering a plaintiff may feel after their loved one's passing.
Common wrongful death causes
Wrongful deaths can occur in various circumstances. Some common causes of wrongful death include:
Violent crime
If your loved one is intentionally killed as a result of a criminal act, you and your surviving family members may be able to work with a wrongful death attorney to bring forward a lawsuit against the perpetrator. Wrongful death lawsuits associated with violence often occur in cases of homicide or assault and battery.
Car accidents
Automotive accidents remain the leading cause of wrongful death lawsuits. If your loved one has been injured following a motor vehicle accident, an experienced car accident attorney can help you navigate your case. Accidents involving commercial vehicles such as semi-trucks are especially prone to wrongful death lawsuits. There are many parties involved when a car accident occurs with a commercial vehicle. An experienced wrongful death lawyer can help you navigate the nuances of these cases.
Medical malpractice
Medical professionals have a duty to provide a certain standard of care to their patients. When this duty is breached and a healthcare provider's negligence or medical error leads to a patient's death, the family may have grounds for a wrongful death claim.
How hard is it to prove wrongful death?
Proving a wrongful death lawsuit differs from case to case. All cases have different circumstances, have their own factors, and resolve in different outcomes and settlement amounts. Despite this, four elements need to be present to prove a wrongful death case. These elements include the following:
Duty of care: You must show that the defendant owed a duty of care to the deceased person. For example, a medical professional has a duty of care to their patients. Violating that duty can result in harm, injury, and even death to a plaintiff.
Breach of duty: You must prove that the defendant breached their duty of care through negligent or intentional actions
Causation: This is the legal concept that a defendant's breach of duty directly caused the death of the individual
Damages: The plaintiff must demonstrate the damages they have suffered as a result of the death. This can include losses such as financial support, funeral expenses, and emotional distress.
Who can file a wrongful death lawsuit?
All states have different laws regarding who can bring forward a wrongful death lawsuit and when. In the state of Florida, the family members of the deceased — including their surviving spouse, children, and parents — can bring forward a lawsuit. A representative of the decedent's estate can bring forward a claim as well.
There are additional regulations and guidelines on when these surviving family members can bring forward a claim and the type of damages they can recover. An experienced wrongful death lawyer can help you understand who can sue for wrongful death in Florida.
What damages can be recovered?
When your loved one dies, you may be able to seek compensation for calculable and incalculable losses that resulted from their death. Common damages associated with wrongful death lawsuits include the following:
Economic damages
These damages are designed to compensate for monetary losses that resulted from the death. This can include costs such as medical bills, treatment costs, funeral and burial expenses, lost income, property damage, and other calculable losses.
Non-economic damages
Unlike economic damages, non-economic damages are awarded for intangible, difficult-to-calculate losses. This includes losses such as pain and suffering, loss of companionship, emotional distress, and the impact on the surviving family members' quality of life.
Punitive damages
In cases where the defendant's actions were particularly egregious or intentional, punitive damages may be awarded. Punitive damages are not designed to compensate a victim but to punish the liable party and deter others from engaging in a similar behavior. Punitive damages are typically reserved for particularly egregious circumstances.
It's also worth noting that Florida does not follow a handful of other states that award damages for the full value of the victim's life. In states that award these damages, a court will consider evidence that shows what a victim would have done with their life had they lived. A jury may consider things like whether they would have gotten married, their likely profession, and other evidence that shows the type of individual they would have been had they survived.
How are wrongful death settlement amounts determined?
The amount of a wrongful death settlement can vary greatly depending on the specific circumstances of the case. Factors that can influence settlement amounts include the following:
The circumstances of the death
The strength of the evidence in the lawsuit
Whether there were one or many parties named as defendants
The type of injury sustained
The economic and non-economic suffering the plaintiff and their family sustained
The negotiating skills of your legal team
Who gets the money in a wrongful death lawsuit?
Settlement amounts in a wrongful death lawsuit are typically distributed to surviving family members who filed the lawsuit and who are eligible for settlement funds. Depending on the circumstances, the distribution of the settlement is typically determined through negotiation or court proceedings as well.
Other factors could impact how settlement funds are distributed. For example, if a lawsuit is brought forward by a representative of the defendant's estate, the estate could stipulate who is entitled to settlement funds and for how much.
How are wrongful death settlements paid out?
Wrongful death settlements are paid out in either a lump sum payment or via a structured settlement. Once a judgment is delivered, a defendant may be required to provide a lump sum payment to the plaintiff. This one-time payment will end the case.
In certain circumstances, a defendant may be ordered to make regular settlement payments over a defined period of time until the payment is complete. Both methods may bring with them their own tax implications. Speaking with an experienced attorney can ensure that you are getting the settlement payout that works for you.
How long does a wrongful death lawsuit take?
Wrongful death lawsuits can take anywhere from a couple of months to a couple of years to resolve. Additionally, when the wrongful death lawsuit is brought forward can also impact the resolution.

For example, if a wrongful death lawsuit is brought forward immediately after the death, the prevalence of available evidence could end the case a lot sooner than a lawsuit that was brought forward months or years after the death.
Florida wrongful death statute of limitations
Under Florida law, the state imposes a two-year statute of limitations for wrongful death. Despite this statute, if you are considering bringing forward a claim, you should do so as quickly as possible to collect pertinent evidence, witness statements, and other information that can support your claim.
How can an attorney help me after a wrongful death?
Working with an experienced wrongful death attorney assures that you are getting the representation you and your family deserve following the loss of your loved one. Turn to the experts at Bernstein & Maryanoff, and get the legal guidance you need to help you build a successful wrongful death lawsuit.
NO FEES UNLESS WE WIN
Protecting Your Rights Since 1983
Contact us today and schedule a free consultation to discuss your case.
Hablamos Español
Sources:
Fatality Facts 2021 State by state. (2023).
FLA STAT § 95.11.
Sipherd, R. (2018). The Third-Leading Cause of Death in Us Most Doctors Don't Want You to Know About.
About the Author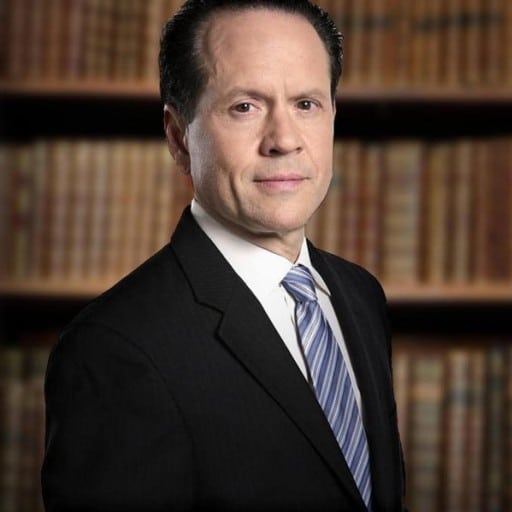 Jack G. Bernstein, ESQ.
Jack Bernstein is a hard-working and highly motivated personal injury attorney in Miami, Florida with over three decades of experience. He is a strategist and idea person, with a genuine passion for helping his firm's clients. If you've been injured, contact Jack Bernstein today for a free evaluation of your case.