Brain Injuries from Car Accidents
The human brain performs essential tasks to keep people alive and enable them to perform many tasks. The brain is complex and delicate and relies on the skull and cerebrospinal fluid (CBF) to protect it from trauma.
Many people suffer traumatic brain injuries (TBIs) each year despite the human body's protection. While the Centers for Disease Control and Prevention (CDC) reported in 1999 that the annual rate of TBIs was 1.5 million, the National Institutes of Health (NIH) reported in 2023 that the yearly number of TBIs had risen to 1.7 million. TBIs include mild, moderate, and severe injuries. The most severe TBIs involve permanent brain damage.
TBIs are severe and can be life-threatening. Therefore, you must seek medical care if you suspect you have a head injury.
NO FEES UNLESS WE WIN
Protecting Your Rights Since 1983
Turn to the experts at Bernstein & Maryanoff, and get your free legal consultation regarding your car accident brain injury today.
Hablamos Español
How can I tell if a head injury from a car accident is mild or severe?
Most people lack the medical expertise needed to diagnose head trauma effectively. Some TBIs can also impair your brain functions, affecting your ability to assess your condition or identify your symptoms. The best way to be sure about the severity of your head injury involves receiving medical care from a licensed physician.
Common types of head injuries from car accidents
You can suffer multiple types of injuries in a car accident, including head injuries which differ from acquired brain injuries — those are brain injuries sustained after birth. Common head injuries from car accidents include the following:
Brain contusions, hematomas, and hemorrhage: Contusions are injuries that bleed internally. When a person has a contusion on their skin, a bruise indicates their capillaries are ruptured. Brain contusions aren't visible on the surface of your skin in the same way. It's also impossible to see if there are hematomas (blood clots) or hemorrhages (bleeding) by looking at a person's head. Doctors can identify and diagnose brain contusions, hematomas, and hemorrhages with CT scans.
Brain penetration: Although the human skull is strong, sharp objects can break through the skull and penetrate the brain
Concussions: Whiplash is one of the most common injuries from car accidents. It's caused by a person's head snapping forward and backward. This same jolting action, or a blow or bump to the head, can cause concussions. The severity and symptoms vary. Mild concussions may cause headaches or nausea, while severe concussions could cause you to lose consciousness and struggle to perform cognitive tasks.
Coup and contrecoup injuries: These terms refer to injuries sustained when your head and an object collide. It's called a coup injury when something moves and hits your head while stationary. When your head moves and hits a stationary object, it's classified as a contrecoup injury.
Lacerations: Lacerations are cuts to your head that cause bleeding
Skull fractures: Skull fractures may occur when a person receives a blow to the head. Skull fractures are often severe injuries and can be fatal.
TBIs: TBIs occur when head trauma disrupts typical brain functions. Common sources of TBIs include car accidents and sports.
Mild to severe head injury symptoms
The nature of your injuries and their severity determine the symptoms you'll experience. Common head injury symptoms include the following:
Cognitive effects: Your cognitive abilities include paying attention and remembering information. Impaired cognitive functions can affect anything from problem-solving to performing routine tasks. Suppose you have a TBI affecting your cognitive abilities. In that case, you might struggle with short-term or long-term memory recall or forget how to do things you used to do.
Communications and language problems: Some TBIs can affect your ability to understand language or communicate using language. Verbal and written communication skills may be affected.
Functional issues: Head trauma can impact your other senses, affecting your ability to hear or smell
Motor skills: Some people struggle with mobility issues after a head trauma. It's possible to lose your coordination and find it hard to execute fluid, smooth motions. You may need to relearn how to perform tasks like buttoning shirts or tying shoes.
Perceptual and sensory changes: In addition to functional issues with your senses, your brain may not be able to process the information it receives from your eyes, ears, nose, tongue, and skin.
Personal and psychiatric changes: TBIs can cause irritability and mood swings. Some people also display significant behavioral changes after a head trauma.
Regulatory concerns: TBIs can cause people to lose control of bodily functions — some can even impact the body's respiratory, gastrointestinal, and immune systems.
Social difficulties: The emotional impact and challenges with communication can make it hard for people with TBIs to engage in social activities
Traumatic epilepsy: TBIs can cause seizures. Some people may experience one seizure, while others develop epilepsy.
Brain injury recovery
The prognosis for brain injury recovery depends on the location of the brain injury and its severity. Suppose you were in an accident and suffered a mild concussion. You may recover within seven days of your injury. However, it could take a month to fully recover from a severe concussion.
Those who develop epilepsy may live with symptoms of their TBI for the rest of their lives. While some injuries are permanent, others take months to years to heal.
What damages can an injured person recover?
You may sue the at-fault party after the car accident that caused your head injury. You can file a lawsuit to require the at-fault party to compensate you for expenses you incurred from the accident, including the following:
Childcare costs
Lost wages
Job retraining
Medical bills
Property damage costs
Transportation costs
Accident victims can also request compensation for the emotional cost of their injuries. Non-economic damages include the following:
Emotional distress
Grief
Loss of companionship
Pain and suffering
Trauma
Injury victims may agree to a negotiated settlement out of court or have a trial where they fight for a judgment against the at-fault party.
Florida personal injury laws
Florida's personal injury laws require injury victims to file a lawsuit within the allotted time frame. This timeframe, known as the statute of limitations, expires 48 months from the accident date. However, you can appeal to extend the deadline if you were in a coma after your accident.
How long does a personal injury lawsuit take?
A personal injury lawsuit takes time. Your lawyer must investigate your accident and gather evidence to prove your claim. You also benefit from having time to see doctors and complete medical tests to ensure a clear prognosis.
Most parties settle through negotiations without going to trial. In these cases, it's possible to resolve your case within months. However, lawsuits can take years to resolve if you go to trial.
Contact Miami's top car accident injury attorneys today
Being in a severe car accident can be traumatic and life-altering. Head trauma could leave you with injuries that could affect you for months or years.
Miami's leading personal injury attorneys at Bernstein & Maryanoff have experience fighting for car accident victims in Florida. We've helped clients with head injuries reach settlements of over $1.5 million. Let us use our expertise and knowledge of Florida case law to fight for you to receive the justice you deserve after your car accident.
NO FEES UNLESS WE WIN
Protecting Your Rights Since 1983
If you've suffered a brain injury from a car accident, turn to the experts at Bernstein & Maryanoff, and get your free legal consultation today.
Hablamos Español
Sources:
Brain Anatomy and How the Human Brain Works. (2023).
Chattopadhyay, S. et al. (2010). Skull fracture and haemorrhage pattern among fatal and nonfatal head injury assault victims – a critical analysis.
Fleminger, S. et al. (2005). Long Term Outcome After Traumatic Brain Injury.
Georges, A. et al. (2023). Traumatic Brain Injury.
How long does it take to recover from a concussion? (2023).
Report to Congress: Traumatic Brain Injuries in the United States. (1999).
About the Author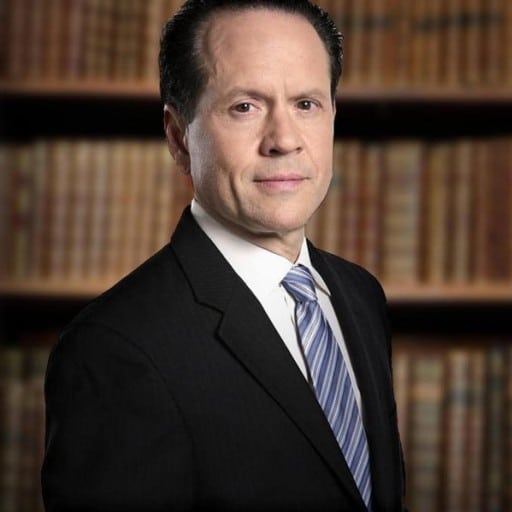 Jack G. Bernstein, ESQ.
Jack Bernstein is a hard-working and highly motivated personal injury attorney in Miami, Florida with over three decades of experience. He is a strategist and idea person, with a genuine passion for helping his firm's clients. If you've been injured, contact Jack Bernstein today for a free evaluation of your case.