How to Prove Negligence in a Car Accident
When you have been involved in a car accident and sustained personal injuries, you may have the legal right to file an injury claim against the responsible party. To do so, the other party must have been mostly negligent. However, there are several things one must establish when attempting to prove auto accident negligence.
What is negligence in a car crash?
Negligence in a car crash occurs when the driver has acted unreasonably and is responsible for causing an accident. Negligence is usually shown by not following laws, such as exceeding the speed limit, failing to stop at a red light, or not exercising reasonable care while driving. Other types of negligent conduct may include texting while driving, drinking and driving, or using excessive speeds.
NO FEES UNLESS WE WIN
Protecting Your Rights Since 1983
Contact Bernstein & Maryanoff today and get a free legal consultation regarding your car crash.
Hablamos Español
What are some negligent driving examples?
Negligent driving examples include:
Speeding or driving too fast for conditions
Failing to obey traffic laws
Making illegal turns
Racing other drivers
Failing to yield the right of way or signal intentions when turning, passing, merging, or stopping
Driving while under the influence of drugs or alcohol
Tailgating and following another vehicle too closely
Deliberately causing an accident due to "road rage"
Driving erratically, such as weaving in and out of traffic or driving on the shoulder
Is negligence in a car crash easy to prove?
Proving negligence in a car crash is not easy. First, you must successfully establish negligence in an accident by demonstrating that the defendant breached their duty of care by failing to take reasonable steps to prevent harm.
Proving a breach of duty involves examining facts and circumstances surrounding the incident, such as vehicle speed, weather conditions, road design features, signage, and driver distraction, all of which can be complex matters requiring a car accident attorney experienced with these types of cases.
How do you prove negligence in a car crash?
To prove negligence in a car crash, the injured party must prove four elements:
Duty of care – The driver had a duty to exercise reasonable caution behind the wheel
Breach of that duty – The defendant failed to fulfill their legal obligation on the road
Causation – It must be established that the breach of duty directly resulted in damages suffered by the injured party such as injuries, pain and suffering, and lost wages
Damages – Evidence establishing medical costs or property damage arising from an accident caused by negligent driving will need to be presented, as well as any other evidence demonstrating financial losses from your injury claim
Can both drivers be negligent in a car accident?
Both drivers can be negligent in a car accident. If each driver contributed to the cause of an accident, they might share responsibility and be found legally at fault. Depending on the circumstances surrounding the crash and state law, each driver may bear some degree of fault which could impact liability apportionment.
How can comparative negligence affect a car crash injury claim?
Comparative negligence is a legal concept that determines liability based on the degree of fault or carelessness of each party. In many states, including Florida, the law allows an injured person to recover some compensation if they can prove they were less than 50% responsible for their own damages in a car accident.
For example, suppose there are two parties involved. One was found to be 40% at fault, while the other was 60% at fault. According to comparative negligence law, the injured party could still file an injury claim. However, their negligence and car accident settlement received would be reduced by 40% — the amount of negligence they contributed toward the accident.
How can a Miami, Florida car accident attorney help prove negligence?
A Miami, Florida car accident attorney can help prove car crash negligence by examining witness statements and finding evidence of any statutes or laws violated, such as speeding tickets, texting while driving laws, cell phone records, and applicable safety regulations.
They can assist in investigating the other driver's actions before and during the collision. They will also help assess the monetary compensation you could be entitled to receive by reviewing medical bills and injuries sustained from the accident to determine the potential value of the injury claim.
What else will a car accident attorney help me with?
The car accident attorneys at Bernstein & Maryanoff can help with a variety of related activities, including:
Filing all necessary paperwork
Gathering evidence to support your injury claim
Negotiating settlements on your behalf
Representing your interests in court should the case go to trial
Communicating with insurance companies to ensure that your rights are protected and you receive the compensation you deserve
Additionally, they will provide legal advice concerning the best course of action for pursuing full and fair compensation for injuries and damages caused by the negligent party.
NO FEES UNLESS WE WIN
Protecting Your Rights Since 1983
Contact Bernstein & Maryanoff today and get a free legal consultation regarding your car crash.
Hablamos Español
Sources:
5 Hidden Injuries to Watch Out For After an Auto Accident.
Negligence Definition. (2023).
What Are the Elements of Negligence?. (2022).
About the Author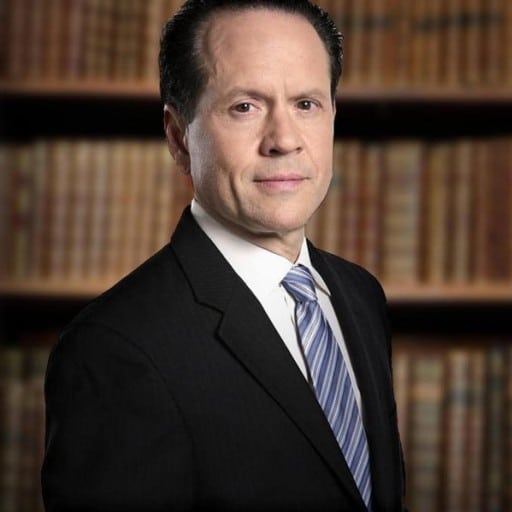 Jack G. Bernstein, ESQ.
Jack Bernstein is a hard-working and highly motivated personal injury attorney in Miami, Florida with over three decades of experience. He is a strategist and idea person, with a genuine passion for helping his firm's clients. If you've been injured, contact Jack Bernstein today for a free evaluation of your case.