What Are the Main Causes of Pedestrian Accidents?
With the increase of average motor vehicle weight and the popularity of SUVs, the number of pedestrian accident deaths1 is growing. Even a crash at low speed can cause devastating harm. Why do pedestrian accidents occur? What risk factors can we be aware of to help prevent them? Our pedestrian accident attorneys explain.
Do you have questions about a recent pedestrian accident? Our Miami personal injury attorneys are available to help. Contact us today for a free case review.
8 Common Causes of Pedestrian Accidents
According to the Governors Highway Safety Association2, pedestrians account for 17% of traffic deaths. The U.S. Department of Transportation reports that in 2019, 6,205 pedestrians died3 in accidents. Here are the most common causes of accidents involving pedestrians.
1. Alcohol and Drugs
The National Highway Traffic Safety Administration (NHTSA)4 reports that alcohol is a factor in an overwhelming 46% of fatal pedestrian traffic accidents. Either the driver or the passenger may contribute to an accident by consuming alcohol or another intoxicant.
It is illegal in every state for a driver to operate a vehicle with a bodily alcohol content of .08 or higher. It is not necessarily unlawful for a pedestrian to have consumed alcohol, but alcohol may impair a person's ability to judge and react.
2. Speeding
As the speed of impact increases5, the risk of severe pedestrian injury also increases. An impact at 16 miles per hour results in a 10% chance of severe pedestrian injury. At 58 miles per hour, the possibility of severe injury increases to 90%.
Speed alone is a leading cause of accidents. Drivers who violate speed laws reduce their time to react to pedestrians and increase the likelihood of a crash.
3. Urban Areas
About 82% of fatal pedestrian accidents occur in urban areas⁶. Most accidents do not happen at intersections. It is more common for pedestrians to get hit on the side of the road or when attempting to cross a street without using a designated crosswalk.
4. Poor Lighting
Fatal pedestrian accidents occur 76% of the time at night. The hours between 6 p.m. and midnight account for more accidents than any other time of the day. Darkness can decrease visibility and reaction time for both pedestrians and drivers.
5. Large Vehicles
Pedestrian traffic deaths have increased as vehicles have gotten larger and heavier. SUVs, pickup trucks, and vans are involved in more pedestrian accident deaths than passenger cars. Passenger cars were involved in 1,947 pedestrian accident deaths in 2019, while SUVs, pickups, and light vans were involved in 2,069 pedestrian accident deaths.
The size of the vehicle may make it harder for the driver to take evasive action to avoid a pedestrian. Additionally, the size of the car can make the impact more devastating.
6. Distracted Focus
Even diverting attention away from the road for just a moment can significantly interfere with reaction times. Texting and distracted driving⁷ increase the likelihood of an accident. Pedestrians can also be distracted from conditions on the road by their phones or environment. Distracted drivers and pedestrians can both be the cause of avoidable accidents.
7. Disobeying Rules of the Road
Everyone is expected to know and obey the rules of the road. Drivers must stop for traffic signals like lights and stop signs and observe pedestrian crossing rules. Traffic rules are implemented to keep everyone as safe as possible. Ignoring these rules puts everyone at risk.
8. Reckless and Careless Driving
Drivers must responsibly operate a vehicle at all times. Negligent driving is a willful disregard of traffic safety rules. Anytime a driver drives carelessly, they increase the likelihood of a pedestrian crash.
Let one of our trusted pedestrian accident lawyers help guide you through the claims process to get the compensation you deserve. Contact us today.
Determining Fault in a Pedestrian Accident
If you or someone you know has been involved in a pedestrian accident, here are some common questions pedestrian accident lawyers are asked:
Who Is at Fault in a Pedestrian Accident?
The person at fault in a pedestrian accident is the one who caused the accident to occur. Usually, the motor vehicle driver violates a traffic law or otherwise operates carelessly and causes a crash. Either party may be at fault for negligence, and accident fault may be shared if both parties contributed to the accident.
Is the Driver Always at Fault in a Pedestrian vs. Car Accident?
While drivers are usually at fault, a pedestrian can be guilty, too. Pedestrians have a legal obligation to be careful on and near the roads, therefore, drivers are not always at fault in a pedestrian vs. car accident. Pedestrians must avoid creating a traffic hazard, and cross the road only when it is safe to do so.
Claiming Compensation for a Pedestrian Accident
To claim compensation for a pedestrian accident, a victim may file an insurance claim or bring a legal claim. Depending on state law and the extent of the victim's injury, benefits may be available through no-fault insurance, even for the pedestrian.
If the claim qualifies, it may be appropriate to file a legal claim to receive additional compensation for pain, suffering, and other damages. Contacting a pedestrian accident law firm is the first step in getting the help you need.
Attorneys for Pedestrian Accidents
Have you or someone you know been injured in a pedestrian car accident? Our team of pedestrian accident attorneys can determine if you have a case, help you understand your rights, and offer the best path to receive monetary compensation. Contact us today for a free and confidential consultation.
Sources:
1Governors Highway Safety Association. Percentage Increase in Pedestrians Killed by SUV's Vs. Passenger Cars. Retrieved 7 December 2021.
2Governors Highway Safety Association. Pedestrian Traffic Fatalities by State: 2019 Preliminary Data. Retrieved 7 December 2021.
3National HighwayTraffic Safety Administration. Pedestrian Safety. Retrieved 7 December 2021.
4National Highway Traffic Safety Administration. Traffic Safety Facts. Retrieved 7 December 2021.
5Tefft, B.C. (2011). Impact Speed and a Pedestrian's Risk of Severe Injury or Death, AAA Foundation for Traffic Safety. Retrieved 7 December 2021.
6Centers for Disease Control and Prevention. Pedestrian Safety. Retrieved 7 December 2021.
7National Highway Traffic Safety Administration. Distracted Driving. Retrieved 7 December 2021.
About the Author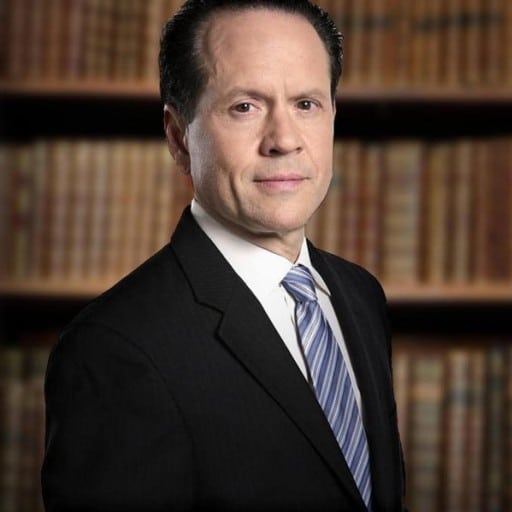 Jack G. Bernstein, ESQ.
Jack Bernstein is a hard-working and highly motivated personal injury attorney in Miami, Florida with over three decades of experience. He is a strategist and idea person, with a genuine passion for helping his firm's clients. If you've been injured, contact Jack Bernstein today for a free evaluation of your case.