The 12 Most Common Types of Nursing Home Abuse
When you place a loved one in a nursing home care facility, you expect they will get the care and help they need for the highest quality of life. Unfortunately, nursing home abuse is all too common. The World Health Organization (WHO)¹ reports that two-thirds of nursing home staff or long-term care facility professionals have committed some type of abuse.
There are many ways that nursing home abuse occurs. However, it may not always be obvious that what has happened meets the definition of abuse. Our nursing home abuse lawyers share the 12 most common types of abuse.
1. Lack of Medical Care
When a person lives in a nursing home, they are likely to have medical care needs. Whether their needs are simple or complex, they have a right to access the care that they need. Adequate medical care should include informing the person about their medical condition and the appropriate treatment unless the person is not able to participate in medical decisions.
Denying medical care can be abuse. It can also be abuse to not allow the resident to participate in their own medical care.
2. Neglect
In addition to needing medical care, a person who lives in a nursing facility has day-to-day care needs. They need nutritious food. They need help with personal hygiene. Adequate movement may be important to avoid bed sores.
Neglect is a common type of nursing home abuse. Neglect may cause physical health problems or make existing problems more severe. Long-term care facility neglect also causes mental health conditions, including depression and anxiety.
Some examples of nursing home neglect are:
Not changing a resident's clothing or bedding
Residents not having enough food or water
Failure to help residents with mobility issues to move around
Not calling for a doctor or other professional when needed
Do you suspect nursing home abuse or neglect? Contact our nursing home abuse attorneys today for a FREE consultation.
3. Financial Exploitation
A common type of nursing home abuse is financial exploitation. A person in a nursing facility may need help managing their finances. When others are involved in managing funds, it can lead to abuse.
Funds may be diverted to an improper recipient or the wrong amount is sent. Also, money may be spent without the nursing home resident's consent. Financial exploitation is not harmless—it may deprive the victim of getting the care that they need. Our nursing home abuse law firm can help you determine if your loved one has suffered financial exploitation.
4. Physical Abuse
A person enters a nursing care facility to get the physical care that they need. What they don't expect is to become the victim of physical abuse. Physical abuse may include assault and battery. It often accompanies other types of abuse like emotional abuse.
The signs of physical abuse can be subtle. Small behavioral changes may be a sign of something serious. A resident may not be able to recognize the abuse or clearly articulate to others what is happening. Those responsible may take steps to cover up their actions and prevent accountability. Physical abuse may be a criminal matter as well as a personal injury matter.
If your loved one was the victim of physical abuse in a nursing home, your family deserves justice. Contact our elder abuse lawyers to see how we can help.
5. Lack of Fall Planning
Falls are one of the most common types of injuries among seniors. A person who lives in a nursing home should have their fall risk assessed. With pre-planning, the person can receive the appropriate care and take reasonable measures to prevent falls. If a person does not receive the appropriate risk assessments, they may suffer injuries that could have been prevented.
6. Emotional and Verbal Abuse
Emotional and verbal abuse may be extremely harmful to a resident. Fla. Stat. § 429.28² gives care facility residents the right to live in a safe and decent living environment. They must be treated with consideration and respect. Their personal dignity and individuality is important and even recognized under Florida law.
Verbal and emotional abuse may take many forms, including:
Name-calling
Threats
Insults
Other negative comments
7. Unsanitary Conditions
Unsanitary living conditions are a common type of abuse for long-term care facility residents. A facility must be kept reasonably clean, including private rooms and shared spaces. Unsanitary conditions may increase the spread of infection and cause a range of health problems like pneumonia, urinary and soft tissue infections, and other chronic health problems.
Residents may be uncomfortable and develop serious health problems due to unsanitary conditions. A lack of basic sanitation may amount to abuse when it impacts quality of life. Contact a nursing home neglect lawyer to learn more.
Related: Miami Nursing Home Infection Injury Attorney
8. Isolation
Fla. Stat. § 429.28(e)² says that a resident must have the freedom to interact with others in their living community. Not only does a resident have the right to reasonable social interaction and movement within a facility, but they also have a right to private communication. They may access a telephone and send unopened correspondence.
Isolation can lead to additional mental health problems and even physical issues. A nursing home neglect attorney can help you value these damages to get fair compensation for your loved one's suffering.
9. Inability to Move Within the Facility
A person in a facility has the right to live independently as much as they are able. Preventing a person from moving can hurt physical and mental health. Along with isolation, restricting a person's movement within a facility is a common type of nursing home abuse.
10. Denying Independence
Fla. Stat. § 400.022³ gives a nursing home resident the right to civil and religious liberty. They may make independent personal decisions. The staff of the facility must allow and encourage the exercise of these rights. Denying independence and the right to self-determination as much as possible may be a form of abuse.
11. Lack of Security
Residents of a care facility should live in a safe and secure environment. A person should not share a room with someone who may hurt them, for example. Care providers should pass the appropriate employment checks. Security personnel should track outside visitors to the facility. Our nursing home attorneys have filed claims with poor security as a type of nursing home abuse.
Are there nursing home abuse lawyers near me I can trust? Yes—our nursing home injury lawyers are ready to fight for your rights. Call us now for a free consultation.
12. Retaliation
A person who lives in a care facility has the right to speak up about their treatment. If they believe that their rights are being violated, or they are not getting the care that they need, they should be able to speak up without fear of retaliation.
When care providers punish someone for raising concerns, or when they try to intimidate people from making complaints, retaliation may amount to abuse. An elder abuse attorney can help you determine if you have an abuse case and what it may be worth.
Nursing Home Lawyers Near Me
How do I find nursing home attorneys near me? If you suspect that your loved one is the victim of nursing home abuse, or if you just need answers about the care your loved one is receiving, we invite you to contact our law firm. We have the best nursing home abuse lawyers who are here to help you investigate and get answers.
Call or send us a message today to talk about your case with an experienced nursing home negligence lawyer.
Sources:
¹World Health Organization (WHO). (4 October 2021). Elder Abuse. Retrieved 7 February 2022.
About the Author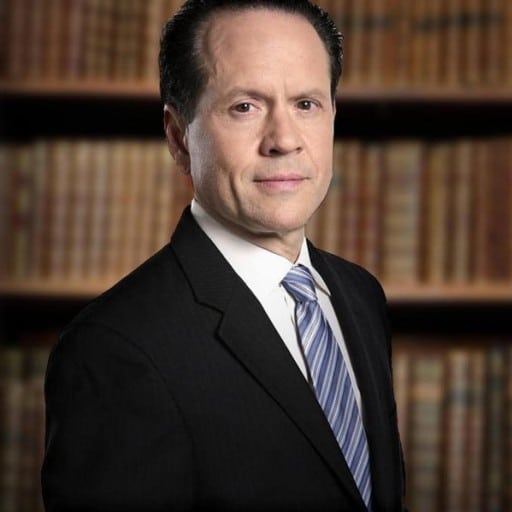 Jack G. Bernstein, ESQ.
Jack Bernstein is a hard-working and highly motivated personal injury attorney in Miami, Florida with over three decades of experience. He is a strategist and idea person, with a genuine passion for helping his firm's clients. If you've been injured, contact Jack Bernstein today for a free evaluation of your case.