Driving Safely With Diabetes: Everything You Need to Know
According to a study published by the National Library of Medicine¹, insulin-treated diabetics do not have a significantly higher motor vehicle accident risk than the general population. However, not all diabetics follow treatment plans or even know they have diabetes, leading to dangerous driving situations.
Here's what you should know about driving safely with diabetes.
Can You Drive With Diabetes?
It is absolutely possible for someone with diabetes to get a driver's license and drive safely. However, they may need medical documentation to get their license. The person should monitor their medical condition and react appropriately if there are warning signs of a medical problem while driving.
NO FEES UNLESS WE WIN
Protecting Your Rights Since 1983
Hurt in a Car Accident?
Hablamos Español
If low blood sugar can be managed, it can be safe for a diabetic to drive. The person must not have any secondary effects of their condition that prevent them from executing driving maneuvers in a safe manner. When a diabetic suffers from hypoglycemia unawareness², where they have low blood sugar without warning, it may not be safe for them to operate a motor vehicle.
What Is the Danger of Driving With Diabetes?
Diabetes may impact your ability to drive in two ways:
1. Hypoglycemia
Hypoglycemia is a condition that can develop in those with diabetes at any time, including while driving. If the driver develops hypoglycemia (low blood sugar), it could impair them enough to create hazardous conditions on the road. Symptoms of hypoglycemia include:
Blurred vision
Confusion
Fatigue
Shakiness
Sweating
Anxiety
Numbness
Irritability
2. Mobility Problems
The second way diabetes may impact the ability to drive is through long-term health problems. Issues with legs, feet, and vision can impair a diabetic's ability to drive. Be sure to talk to your doctor about Type 1 diabetes and driving or Type 2 diabetes and driving tips and whether its safe for you.
How Can a Person Drive Safely With Diabetes?
If you have diabetes, keep these tips in mind for safe driving:
Evaluate whether you can manage your diabetes to drive safely
Learn the warning signs of low blood sugar—weakness, confusion, irritability, headaches, shaking, difficulty concentrating, and more
Don't try to tough it out—if you experience the warning signs of low blood sugar, pull over until you can address the situation
Have snacks on hand that you can use for your blood sugar. Keep snacks in the car that don't go bad, like juice boxes, regular sodas, snack bars, or glucose tablets
Carry a meter and check your blood sugar when necessary
Learn about your medical condition and when your blood sugar is okay to drive
Keep medical supplies on hand like a meter, test strips, and pump supplies
Wear a medical ID so that emergency services are aware of your condition
Ask for a designator on your driver's license (available in some states)
Do I Need To Let the DMV Know if I Have Diabetes?
When you apply for your driver's license at the DMV, you must disclose if you have any medical conditions that may impact your ability to drive. Whether or not you need to disclose your diabetes depends on whether it is controlled and how it might affect your ability to drive safely.
Does Florida Have Diabetes and Driving Laws?
Driving and diabetes law Florida Statutes § 322.141(2)(a)³ allows a person who uses insulin to have a special designator for diabetes on their driver's license. To get the designation, the person must request it. Representatives from the state may require proof to determine that the person is insulin-dependent.
The Medical Advisory Board may require you to wear a medical bracelet as a condition of having a driver's license. (Florida Statutes § 322.16(1)(d)⁴)
How Do I Get a Florida Driver's License if I Have Diabetes?
When you apply for a Florida driver's license, you'll be asked whether you have medical conditions that may impair your ability to drive. In and of itself, having diabetes doesn't impair your ability to drive. If you have dizziness, blackouts, or motor skill deficiencies because of your condition, you need to disclose them in your application.
The state may ask you to complete a medical evaluation. Then, a panel decides if you meet the qualifications to have a driver's license. There is no hearing, and the panel doesn't meet directly with you. They review your medical records and documentation and decide if you can have a license.
Are Car Insurance Rates Higher for People With Diabetes?
In general, car insurance rates are no different for people with diabetes. However, if you have accidents relating to your condition, your rates may increase.
Car insurance companies rarely ask questions about your health when taking out a policy. You must answer a question about medical conditions when you apply for a license, but not when you get your insurance. If your condition causes an accident, you may have increased rates, and there may also be a referral to review your fitness to drive.
Does Diabetes Disqualify You From a Commercial Driver's License?
What about diabetes and truck driving? Diabetes by itself does not disqualify you from a commercial driver's license (CDL). There are a lot of requirements to meet, and guidelines have changed in recent years⁵.
Previously, people with diabetes on insulin were prohibited from getting CDLs. In 2003, the rule relaxed⁶ with exemptions becoming available. Diabetes and driving new rules have been revised further to depart from an exemption system to a medical certification examination.
Do You Need a Car Accident Lawyer After a Diabetes-Related Crash?
With awareness and a commitment to safety, people with diabetes can operate motor vehicles lawfully and safely. Prepare in advance, monitor your condition, and ensure that you are complying with licensing requirements.
The Bernstein & Maryanoff personal injury attorneys have proven results and extensive experience. Our car accident attorneys are committed to protecting your rights and interests.
If you have been in a car accident, contact us today for a free consultation regarding your case.
Sources:
¹Kennedy, R., Henry, J, et. al. (April 2002). Accidents in patients with insulin-treated diabetes: increased risk of low-impact falls but not motor vehicle crashes–a prospective register-based study. Journal of Trauma. 2002 Apr;52(4):660-6. doi: 10.1097/00005373-200204000-00008. PMID: 11956379. Retrieved 21 March 2022.
²Martín-Timón, I., & Del Cañizo-Gómez, F. J. (2015). Mechanisms of hypoglycemia unawareness and implications in diabetic patients. World journal of diabetes, 6(7), 912–926. Retrieved 21 March 2022.
³FLA. STAT. § 322.141(2)(a) (2021)
⁴FLA. STAT. § 322.16(1)(d) (2021)
⁵Federal Motor Carrier Safety Administration. (8 March 2019). Federal Motor Carrier Safety Administration (FMCSA) Eliminates the Federal Diabetes Exemption Program. Retrieved 21 March 2022.
⁶Regulations.gov. (20 February 2019). Qualification of Drivers; Exemption Applications: Diabetes; Withdrawal of Notices of Final Disposition. Retrieved 21 March 2022.
About the Author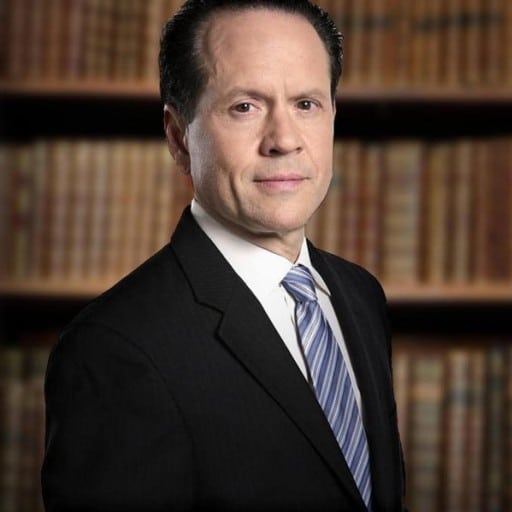 Jack G. Bernstein, ESQ.
Jack Bernstein is a hard-working and highly motivated personal injury attorney in Miami, Florida with over three decades of experience. He is a strategist and idea person, with a genuine passion for helping his firm's clients. If you've been injured, contact Jack Bernstein today for a free evaluation of your case.