How Long Do Car Accident Settlements Take?
One of the most common questions our Florida car accident lawyers receive is how long it will take to receive a settlement. Understandably, you want to recover as much money as possible and receive it in the shortest amount of time. However, various factors affect how long it takes to receive a settlement.
How long do car accident settlements take?
The time it takes for a car accident settlement to be reached can vary significantly from case to case. Depending on the complexity of the claim and the amount in dispute, settlements can take as little as a few weeks or months but could also take years.
Factors affecting the length of time it takes for a car accident settlement to be reached include:
The severity and complexity of the injury or damages sustained
Whether or not liability is disputed or accepted by both parties
Whether or not all necessary evidence has been gathered and presented
The insurance companies involved in the claim and their practices regarding claims processing times
Any Florida state laws governing how quickly settlements must be processed and resolved
It is in your best interests to consult with a Florida car accident injury lawyer and have them assist you with filing your claim.
[cta_banner subtitle="Contact the Miami car accident lawyers at Bernstein & Maryanoff for a free consultation today." link="https://www.bernsteinandmaryanoff.com/practice-areas/car-accident-attorneys/" link_text="Contact us now" bg_color="#000″ text_color="#fff" link_background_color="#fff" link_text_color="#000″]
What do I need to know about car accident settlements in Florida?
In Florida, specific laws govern how car accident settlements are processed, typically in the following manner:
Negotiation: First, both parties involved in the car accident negotiate with each other through their lawyers and insurance companies in an attempt to come to an agreement that is satisfactory for both of them. Sometimes, a mediator may be brought in to assist with these negotiation talks.
Litigation: If negotiations fail, the injured party can file a lawsuit against the negligent party. This often leads to further negotiations with the insurance company to avoid lengthy court proceedings.
Settlement: Filing a lawsuit does not always mean the case goes to trial. Most cases will settle out of court. Reaching a settlement agreement is beneficial as it helps lower the costs for all involved.
Trial: If a settlement cannot be reached, the case will be tried before a judge. During this process, both parties will present evidence and arguments to support their respective cases. The judge or jury will make the final decision on compensation for the plaintiff's losses as a result of the car accident.
When you have been injured due to another person's negligence, it is vital to have assistance from a personal injury lawyer to collect the compensation you deserve from those at fault.
How long does it take to get paid after a car accident settlement?
Once an agreement is reached and a settlement is finalized, the payment process can usually begin promptly. Depending on the case's complexity, you may receive your payment in full within a few days to several weeks. Both parties must abide by any stipulations set out in their agreement so that payments can be made as quickly as possible.
Will my case go to court?
The vast majority of car accident cases are settled without going to court. Even if a lawsuit is filed and a trial date is set, only a small percentage of these cases will ever go to trial. However, if one or both parties cannot agree on a settlement, it becomes necessary to go to court to resolve the case.
How do I know if I have a personal injury claim?
If you have suffered an injury due to another's negligent or intentional actions, you can likely pursue a personal injury claim. For a successful legal case to be made, certain criteria must be present:
The elements of negligence must be present
There must be evidence of fault and liability with clear causations
The damages sustained should have been reasonably foreseeable and preventable
Damages must have occurred, including physical injuries, emotional trauma, and financial losses, such as medical bills and lost wages
Consulting with an experienced lawyer will help you understand your legal rights and potential claims.
What is my car accident injury claim worth?
It is extremely difficult to accurately estimate the value of a car accident injury claim as each case and set of facts differ dramatically. Generally, an average settlement can range from around $20,000 to $24,000. The best way to determine how much your claim could be worth is to consult an experienced lawyer familiar with Florida personal injury law.
The attorney can evaluate your situation, review any evidence, determine the liable party's degree of fault and negligence, and give you a credible figure into what you might expect from compensation for both economic damages (such as medical bills) and non-economic damages (such as pain or emotional suffering).
How long does an insurance company have to settle a car accident claim in Florida?
In Florida, insurance companies must abide by the statute of limitations, meaning they must process and settle claims within a specific period. In most cases in Florida, this period is four years from the accident date. If an agreement has not been reached or payments have not been issued by then, you may be able to pursue additional legal action against them for failing to act with reasonable care and haste toward resolving your claim.
How fast can you get a settlement check?
The timing of a settlement check can vary greatly depending on the complexity and nature of your claim. Sometimes, after a settlement is reached, it may take just a few days or weeks. However, it could take months or longer to see any payment, depending on how long insurance processing takes.
What factors into how fast my settlement gets paid?
The complexity and nature of your claim can greatly impact how quickly it gets resolved. When liability or fault is disputed, it may take much longer for both parties to come to an agreement. Additionally, since insurance companies are usually involved, their internal policies for assessing damages can add time before a settlement is paid.
How is a settlement paid out?
Car accident settlements are typically paid out using a wire transfer which moves funds directly to your lawyer's trust account. The process usually takes just a few days. Next, your lawyer will issue payments for outstanding medical bills, their legal fees, and any other expenses you owe. Finally, your lawyer will issue a check to you for the remaining balance.
What are the important things to know about Florida car accident settlements?
The state's various laws and regulations can complicate car accident settlements in Florida. For example, Florida's no-fault law requires you to file your injury claim with your insurance company first. Then, if your particular accident meets specific criteria, you can file an injury claim against the other party's insurance company.
Additionally, you must know the statute of limitations for filing your claim. Furthermore, Florida statutes allow for the application of comparative fault. This means when both parties are considered at fault, a percentage is assigned to each party, which can reduce your settlement or even prevent you from seeking damages.
Why does it take so long to receive a settlement after a car accident?
Each claim must undergo an extensive investigation, evidence collection, negotiation, and insurance processing before any payments are scheduled. Additionally, if the liable party contests the fault, proceedings can be delayed further as both parties attempt to strive for an agreement.
How can your car accident lawyer help expedite your settlement?
Your attorney will be able to help expedite your car accident settlement by providing valuable assistance throughout the process. They can lend their expertise and experience in properly filing paperwork, gathering evidence, negotiating with insurers, and helping ensure that you receive fair compensation for your damages in a timely manner.
Does hiring a car accident lawyer help with receiving a settlement payout sooner?
Experienced lawyers who handle Florida personal injury claims often have relationships with insurance personnel. Therefore, they are better equipped to mediate disputes and present valid cases, leading to faster successful settlements.
Contact Miami's top car accident lawyers today
After being injured in a car accident, it is important you speak with one of our Miami car accident lawyers today. With a passion for justice, extensive experience, and proven results, Bernstein & Maryanoff are committed to ensuring our clients receive the compensation they deserve. 
[cta_banner subtitle="Turn to the experts at Jack Bernstein, Injury Attorneys, and get your free legal consultation regarding your motorcycle accident injury. " link="https://bernsteininjurylaw.com/contact/" link_text="Contact us now" bg_color="#000″ text_color="#fff" link_background_color="#fff" link_text_color="#000″]
Sources:
Bieber, C. (2022). Typical Car Accident Settlement Amounts.
Elements of a Negligence Case. (2022).
About the Author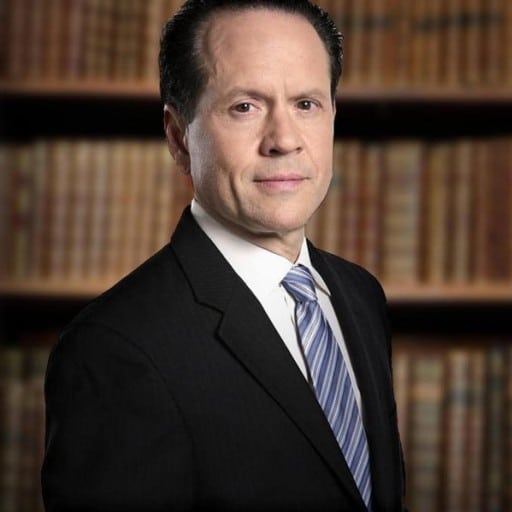 Jack G. Bernstein, ESQ.
Jack Bernstein is a hard-working and highly motivated personal injury attorney in Miami, Florida with over three decades of experience. He is a strategist and idea person, with a genuine passion for helping his firm's clients. If you've been injured, contact Jack Bernstein today for a free evaluation of your case.