Average Settlement for Non-Injury Car Accidents
Like any automobile accident, a non-injury car accident can be a scary and stressful experience. Fortunately, as suggested in the name, non-injury car accidents are usually not severe, given the lack of injury among the parties involved. Despite not suffering from any injuries resulting from a car accident, it is still a good idea to consult a personal injury attorney following a minor car accident to discuss any potential settlement to which you may be entitled.
What is a non-injury car accident?
A non-injury car accident is a type of minor car accident in which no parties have suffered any injuries. However, it is still possible in such an incident for the vehicles or the contents of those vehicles involved to become damaged. Some instances that can result in a non-injury automobile accident include, but are not limited to: rear-end collisions, single-vehicle accidents, and parking lot damage.
While it may seem unlikely that you should bring a lawsuit if you were not injured in an accident, no-fault states require accident victims to receive financial compensation for any property damage they have endured resulting from the incident.
NO FEES UNLESS WE WIN
Protecting Your Rights Since 1983
If you believe you may be the victim of a non-injury car accident and are eligible for compensation, schedule a free consultation with Miami Attorneys Bernstein & Maryanoff today.
Hablamos Español
What are the elements of a non-injury car accident case?
Like other automobile accidents, in order to have a successful case for a non-injury car accident case, establishing the elements of negligence is a crucial part of the lawsuit. The four elements of negligence include:
A duty owed by the defendant to the plaintiff
A breach of this duty by the defendant
The plaintiff suffers an injury resulting from the defendant's breach of duty
The plaintiff's injury would not have occurred but for the defendant's breach
If a plaintiff is unable to establish these negligence claims, then it is unlikely that they will have a successful case against the defendant, but it is still possible for the plaintiff to reach an auto accident settlement with their insurance provider.
What is the process of determining a settlement amount for non-injury car accidents?
Typical car accident settlement amounts vary depending on a multitude of factors, including whether and to what extent the parties were injured and the severity of damage incurred on the vehicles. More serious auto accident settlements take into account elements such as lost wages, medical bills, and emotional distress. However, these elements are unlikely to be present in a non-injury auto accident, so there are fewer factors to take into consideration when determining these settlements.
Why is my car accident settlement taking so long?
Unfortunately, as with many lawsuits, reaching a settlement amount may take a long time. This is especially true for most auto accident claims. Not only do the parties involved have to collect evidence and have their attorneys negotiate offers, but there is the added element of consulting each party's insurance carrier. The best thing you can do to try and speed up this process is to come to your attorney with as much information regarding the incident as possible and be quick to comply with various legal and insurance-related proceedings.
How much is the average settlement amount?
The average settlement for car accident back and neck injury can often result in upwards of tens of thousands of dollars for the injury victims. The parties in a non-injury claim are less likely to see such high amounts, but they can still see payouts within the low tens of thousands of dollars range. Forbes reported that a party who was not injured in a car accident averages around $16,000 worth of compensation.
What kind of compensation can a non-injured party receive?
Victims of a non-injury automobile crash may be entitled to receive various types of compensation, including non-economic damages, economic damages, and punitive damages. The type of compensation is largely dependent on the type of property damage that occurred, any factors contributing to the incident, and the location of the incident.
Can a personal injury attorney help me?
If you or a loved one has been the victim of a non-injury car accident, then it is important for you to contact a non-injury car accident lawyer to discuss your options. The experienced personal injury attorneys at Bernstein & Maryanoff are always willing to help clients take on the stressful experience that often comes with a personal injury lawsuit. Whether your case goes to trial or settles during mediation, having a skilled attorney to oversee the process is a key element to your legal success.
NO FEES UNLESS WE WIN
Protecting Your Rights Since 1983
If you have suffered from a non-injury car accident and are wondering whether you have a viable lawsuit, contact Miami Attorneys Bernstein & Maryanoff today for a free case review.
Hablamos Español
Sources
Negligence.
Bieber, C. (2023). Typical Car Accident Settlement Amounts.
About the Author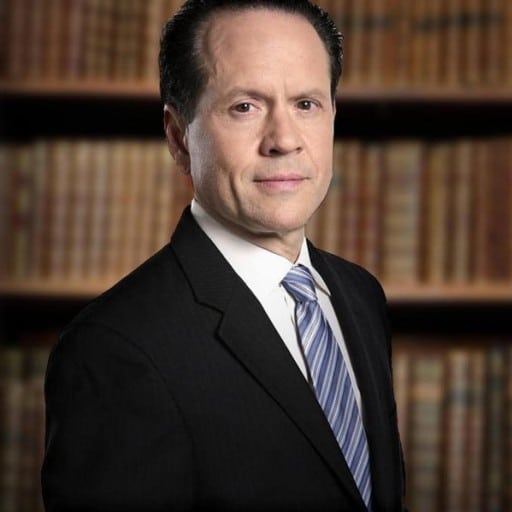 Jack G. Bernstein, ESQ.
Jack Bernstein is a hard-working and highly motivated personal injury attorney in Miami, Florida with over three decades of experience. He is a strategist and idea person, with a genuine passion for helping his firm's clients. If you've been injured, contact Jack Bernstein today for a free evaluation of your case.