Birth Injury Accident Attorneys in Miami
PROTECTING YOUR RIGHTS SINCE 1983
The birth injury attorneys at Bernstein & Maryanoff have the expertise and experience necessary to get the maximum compensation for your birth accident injuries.
When a child or parent suffers a birth injury, the effects can be devastating. One of the many challenges is coming to terms with the fact that the damage may have been preventable. Now, you must plan for an uncertain future. Fortunately, you may have the right to seek financial compensation.
Our personal injury attorneys in Miami can assist you in the investigation and claims process as you seek justice for your family. When you're ready, we're here to help. Contact us at 1 (800) 429-4529 to schedule your free consultation.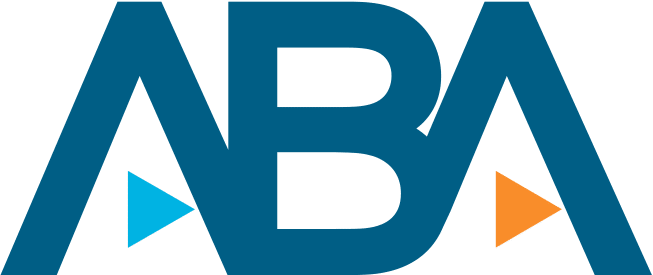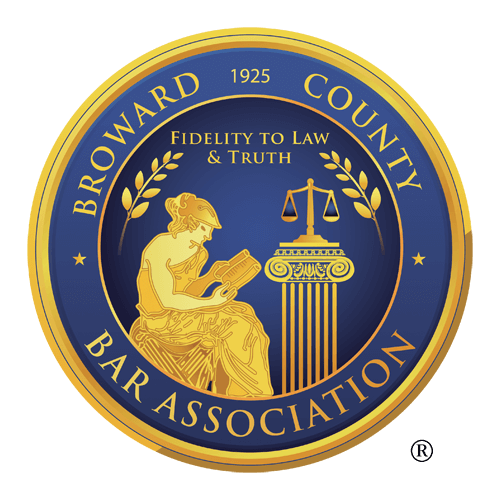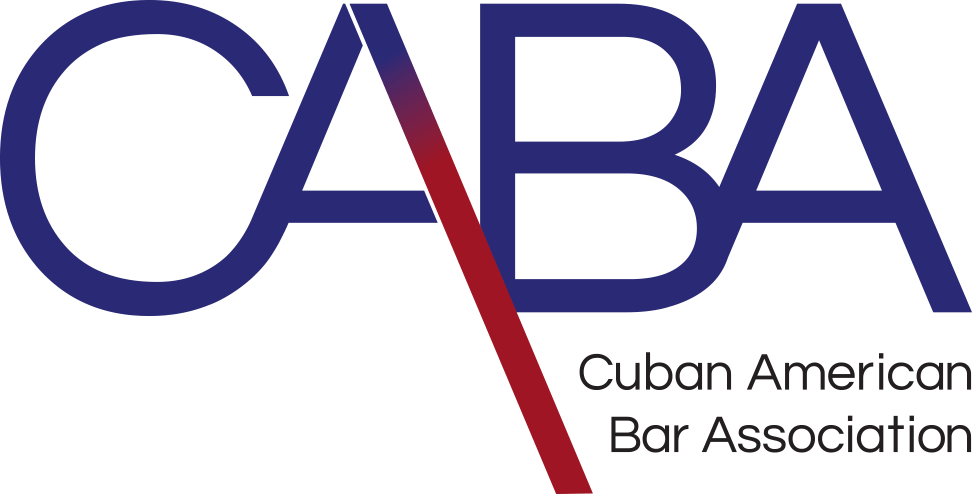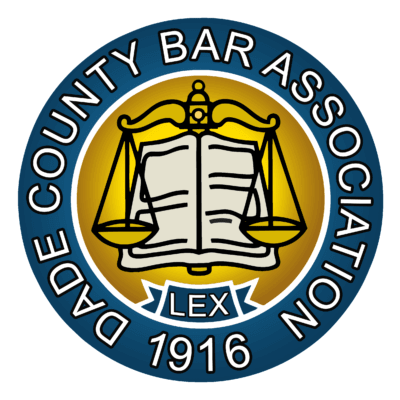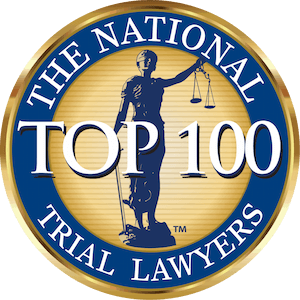 Birth Injury Lawyers in Miami
The Bernstein & Maryanoff team is an experienced Miami birth injury law firm. The firm fights for the rights of injured victims and their families. For decades, we have helped thousands of people get the financial relief they need. When an injury occurs during childbirth, you can turn to our Miami birth injury lawyers for professional and understanding representation.
The birth injury attorneys in Miami and Bernstein & Maryanoff are accepting new cases. If you or your child has suffered an injury during childbirth, we can help.
We know that an injury to your child can be a devastating experience. We're passionate about helping families like you. When you and your child need help after a childbirth injury, we invite you to reach out to our Miami birth injury attorney team.
How our lawyers for birth injuries in Miami can help you
Here are the services that our birth injury lawyers in Miami provide:
Investigation of the case – Did medical negligence occur? Who is responsible?
Valuation of the amount to claim – What are the child's true medical needs, now and in the future? What is the level of pain and suffering?
Are there legal issues that may complicate the case? – How do we pursue this case strategically in order to bring a strong case?
Initiating the case process – Our team fine-tunes your legal documents based on our experience in handling these types of claims
Building the evidence – A great legal claim is based on strong evidence. We strategically build your evidence with thorough understanding of legal rules and procedures
Trial advocacy – If your case goes to trial, you can rely on our experience in the courtroom
Settlement negotiations – It's our goal to help you settle your case for a fair amount. Our team has training in how to negotiate effectively
Settlement structuring – It's often important to structure a settlement for a child. We help you protect your child's settlement for the years to come
Communication and guidance – We work to help you navigate the complex legal system as efficiently as possible. We explain every step in the case as it happens so that you feel empowered
Types of birth injury claims
There are a variety of birth injuries and many ways that they occur. Here are some of the birth injury claims that our attorneys handle:
Cerebral palsy; Erb's palsy
Fetal distress; oxygen deprivation/hypoxia
Nerve damage throughout the body
Swelling; cranial bruising
Blood vessel damage
Failing to recognize the need for cesarean delivery
Negligence during a cesarean delivery
Errors in the use of medical instruments like forceps and vacuums
Medication errors including Pitocin
Failing to summon emergency services when needed
Not recognizing signs of illness and injury following birth
Poor care in the hospital or intensive care after birth
One of the important things that our birth injuries in Miami do to assist you is to make sure that we fully understand your child's injuries. Knowing what your child's injuries are, and what their long-term outlook is for the future, is critical for determining your child's needs and their suffering. Once we know your child's needs, we can value your case and claim fair compensation on your behalf.
Examples of Birth Injuries That May Qualify for a Lawsuit
Some examples of birth injuries that may qualify for a lawsuit include:
Cerebral Palsy
Erb's Palsy/Brachial Plexus Palsy
TBI/Traumatic Brain Injury/Brain Swelling
Nerve damage
Bone fractures
Shoulder dystocia
Injuries to the mother
Other kinds of injuries
Any form of birth injury that occurs because of negligence or medical malpractice may qualify for financial compensation. As your attorneys, one of the ways that we help is by ensuring that the victim's injuries are fully identified. Then, we work to demonstrate that the injuries are the result of negligence.
What is a Brachial plexus birth injury lawsuit?
A brachial plexus birth injury lawsuit is a claim for compensation when a child suffers nerve damage during delivery. Because of the nerve damage, a child may suffer muscle weakness or paralysis of the arm. In some cases, brachial plexus is a preventable birth injury. If your child has suffered this kind of injury, you may have grounds to bring a brachial plexus birth injury lawsuit. We invite you to meet with our attorneys for a confidential consultation about your child's case.
What can my child receive in a birth injury lawsuit case?
Here are the kinds of compensation that may be available in a birth injury case:
Costs of additional medical bills for mother and child
Intensive care costs
Surgeries
Diagnostic expenses
Medications
Wheelchairs, walkers and the like
Physical therapy
Help with personal care
Skilled nursing care; nursing assistance
Pain and suffering
Changes in lifestyle
Emotional anguish
The purpose of compensation in a birth injury claim is to compensate your child for the ways their life has changed. Expenses like future medical care are a part of the claim. Pain and suffering is an important part of the claim, too. It's important to evaluate any settlement proposal in order to make sure that it accurately represents both current and future needs and suffering.
Why bring a birth injury claim?
There are two purposes to a birth injury lawsuit case. First, and most importantly, you want to receive financial compensation on behalf of your child. The injuries that your child endures may change their life for years to come. They may be unable to attend to their basic care needs. They may be unable to work. Your child needs and deserves financial compensation.
Our first goal in bringing your case is identifying the value of your case and pursuing it. We want your child to get justice. In addition to claiming financial compensation, we want to make sure to structure the child's compensation in a way that helps them years into the future. Bringing a claim with the help of our birth injury attorneys in Miami can give you peace of mind to know that your child's future is in good hands.
The other purpose in a birth injury legal claim is to hold those accountable who caused the birth injury. A child's injury can be so heart-wrenching because it may have been preventable. We work to demonstrate fault for the injuries in hopes of making the medical care system better for everyone and achieving some measure of justice for your family.
Causes of Birth Injuries
Birth injuries may have several causes. What they have in common is that they occur because of a medical error. A healthcare professional can commit medical malpractice by taking an action that should not have happened under the circumstances. They can also cause a birth injury by failing to take an action that they should have recognized as appropriate.
A birth injury can occur in the following ways:
Not responding quickly and efficiently to signs of distress
Performing a C-section when unnecessary
Failing to perform a C-section when it's appropriate
Inadequate training
Poor prenatal care/post-natal care
Not recognizing signs of distress based on the mother's medical history
Injuries from delivery instruments including forceps and vacuum extractors
Doctor fatigue, overworking
Oxygen deprivation
Exposure to harmful chemicals
Misuse of prescription drugs
Inadequate monitoring of the mother
Whether a birth injury amounts to medical malpractice depends on what series of events caused the victim's injuries. A birth injury attorney will compare what happened to the standard of reasonable medical care. If that standard is not met, there may be a birth injury case.
What Is the Standard for Birth Injury Malpractice?
The standard for birth injury malpractice is whether the treating physician or other medical professional provides legal services that meet the standard of a reasonable medical care provider. This standard is based on a care provider with the same level of training, so a doctor must have reasonable skills for a doctor, a nurse for a nurse, etc.
It's essential to look at the information that the care provider has available to them at the time the events unfold. The standard for birth injury malpractice is when a doctor fails to meet a level of care commensurate with reasonable training and skill.
RELATED: Can More Than One Doctor Be Liable in a Medical Malpractice Claim?
How Long Do You Have to Sue for a Birth Injury in Florida?
According to Florida law, you generally have until the minor child's eighth birthday to sue for a Florida birth injury. For all medical malpractice cases, Florida law 95.11 gives victims two years to bring an action. There are extensions available for discovering the injuries late and fraud or concealment. However, minors have a special rule. Children have up until their eighth birthday to start a birth injury lawsuit.
Who Can Sue for a Birth Injury in Florida?
The parents of the minor child can sue for a birth injury in Florida. A parent can be the representative of a child in a claim. A parent can also sue for their own injuries. When parents sue for a birth injury in Florida, an attorney can help the parents structure any settlement or judgment effectively to provide for the child's long-term needs.
Florida Birth Injury Laws and Providing Notice
Florida law 766.106(2) requires a victim to provide legal notice before beginning a birth injury lawsuit. They must give the notice of their intent to sue by certified mail. Then, they must wait 90 days before commencing their legal claim (Fla. Stat. 766.106(3)).
Complying with notice requirements is critical to properly advance the claim and avoid a request for dismissal from the defendant. An attorney for birth injuries can help ensure that your notice complies with legal requirements. The purpose of the notice requirement is to give the defendant time to consider the claim and extend a settlement offer without involving the legal system.
Do I Need a Miami Birth Injury Attorney?
A birth injury is often devastating for the entire family. A child may need significant medical care for their entire life as a result of the malpractice. Our Florida birth injury lawyers understand the tragic and long-term effects that a birth injury can have.
Our goal is to put our experience to work to help you handle the situation in the best way possible and assert your legal rights. There are several things we look for, like valuing long-term damages and identifying all of the parties that may be involved. We work diligently to ensure that your case complies with essential legal procedure requirements that are critical to advancing the case.
Free Consultation With Our Miami Birth Injury Attorneys
If you believe that your child may have suffered a birth injury, contact us for a free consultation. Our birth injury attorneys listen to your story, explain the law and answer your questions. Let us explain how our fee agreements are always in writing and how we can even represent clients with no fee until you have a check in your hands.
The Bernstein & Maryanoff team is dedicated to helping victims access the legal system and fight for justice. Contact us today to get started. Remote consultations are available.