Can I Sue the Pharmacy for Prescription Medication Errors?
When you're sick, it's a relief to get a prescription from a doctor. You expect to be able to go to the pharmacy, pick up your medication, and start on the path to healing. A prescription error is the last thing on your mind when you head to the pharmacy to fill a prescription.
Unfortunately, pharmacy mistakes are all too common. A pharmacy mistake can happen in just a few seconds, but the results can be devastating. A pharmacy error may even be deadly. When prescription medication errors occur, you can feel angry, frustrated, and helpless.
When you're left with the life-changing fallout from a prescription medication error, you might wonder what your options are. The pharmacist isn't your doctor, but they're the reason that you're hurt, and you might wonder if medical malpractice laws apply to them. You might wonder if you can hold the pharmacy accountable for their actions by bringing a claim with a medical malpractice attorney against the pharmacy for a prescription medication error.
Can I Bring a Claim Against a Pharmacy for a Prescription Medication Error?
Yes, you can bring a claim against a pharmacy for a prescription medication error. Medical malpractice laws apply to pharmacies. Traditional negligence laws apply to pharmacies, too. If you're the victim of injuries or complications because of a negligent prescription mistake, you may bring a claim under Florida law for compensation.
What Is the Legal Basis for a Claim Against a Pharmacy for a Prescription Medication Error?
There are two legal theories that you may use to bring a claim against a pharmacy for a prescription medication error. The first legal theory is medical malpractice. The second legal theory is general negligence. You may assert both types of legal claims in your case by including them in your initial filing paperwork with the court.
Medical Malpractice Claims Against a Pharmacy for Medication Errors
When you think of bringing a claim against a pharmacy when they make a medication mistake, you probably think of bringing a medical malpractice claim. Medical malpractice occurs when your medical care provider doesn't use the amount of care that a skilled professional ought to use in any given situation. Because your pharmacist is part of your medical care team, Florida's medical malpractice laws apply to them just like they apply to your doctor. A pharmacy claim for medical error depends on professional norms in the local area. If the pharmacy fails to provide their services up to the standard of what a local pharmacy in the area would do, they may be liable to you for medical malpractice.
Bringing a medical malpractice claim is different than bringing a traditional negligence claim. There are extra steps involved in making an accepted medical malpractice claim against a pharmacy under Florida law. You must provide notice to the pharmacy of your intent to file a claim. That gives them the option to pursue a settlement with you right away. In addition, you must have testimony from a medical expert that shows how the care provided by the pharmacy falls below acceptable levels of medical care.
General Negligence Claims Against a Pharmacy for Medication Errors
In addition to medical malpractice claims, another way to hold a pharmacy accountable for a prescription medication error is by bringing a traditional negligence claim. Even though they're a medical care provider, a pharmacy has the same duties to customers that all business owners have to their customers. A pharmacy certainly has a duty of care to take reasonable steps to go about their business safely.
To prove a negligence claim, you must show that pharmacy representatives failed to use an acceptable level of care in their work. You must show how their failures in care caused your injuries. Although traditional negligence claims are similar to medical malpractice claims, they're different types of claims with different requirements. Our experienced attorneys can help you determine which claims to bring and how to go about pursuing them.
How Do Pharmacy Prescription Medication Errors Occur?
There are many ways that a pharmacy may make an error that results in harm to a patient. Some types of pharmacy errors include:
Bad interactions with other medicine – When the pharmacy gives you medication that causes an adverse reaction when combined with your other medications
Failure to investigate other conditions – Some medicines are incompatible with certain medical conditions. If a drug has a warning for certain people who shouldn't take it with a condition, you should receive the proper notices from your medical care providers.
Allergic reactions
You might be allergic to a medicine just like you might be allergic to other things.
The wrong drug
A pharmacist may misread a label or grab the wrong package and give you the wrong medicine entirely.
The wrong dose
Errors in dispensing the right amount of a drug can produce catastrophic results.
Inadequate or incomplete instructions – Often, the only way to use a medicine properly is to have complete instructions for what to do. If the pharmacist doesn't give you directions, you can suffer harm.
Pharmacists may make errors because they're overworked. They may be tired because of their personal lives. Negligent hiring practices and poor oversight can also result in errors. Sometimes, a pharmacist misinterprets bad handwriting from a doctor. Finally, sometimes drug names are very similar. There are a number of ways that pharmacy errors may occur.
Contact Our Injury Attorneys in Miami
If you're the victim of a pharmacy error, you may deserve compensation. You have only a short period of time to bring your claim. Your damages may include increased medical costs because of the error as well as extra compensation for pain and suffering and your change in lifestyle because of your injuries. It's important to work quickly to preserve evidence and assert your claim. Our team of experienced medical malpractice lawyers can help you build a strong case to present to the court.
Jack Bernstein is a graduate of the Univerity of Miami School of Law. He's proud to help victims just like you. Ask us about how we can represent you with no fee unless you recover. Call us today for a free consultation about your claim.
About the Author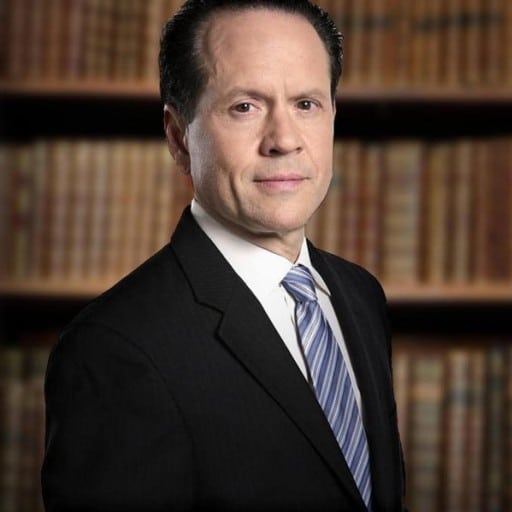 Jack G. Bernstein, ESQ.
Jack Bernstein is a hard-working and highly motivated personal injury attorney in Miami, Florida with over three decades of experience. He is a strategist and idea person, with a genuine passion for helping his firm's clients. If you've been injured, contact Jack Bernstein today for a free evaluation of your case.