Liability for Florida Jet Ski Accidents
If you're injured in a jet ski accident, you may have serious injuries and damages. Our Miami watercraft injury attorneys want to help you win the compensation that you deserve after an accident. You may deserve financial compensation, but you must act to receive what you deserve. Our personal injury legal team can help you evaluate your case, prepare a legal strategy, and fight for fair compensation after a jet ski accident.
Miami Attorneys for Jet Ski Injuries
Have you been hurt in a jet ski accident? You have the right to representation from the attorney of your choice. The Miami attorneys at Bernstein & Maryanoff represent victims of jet ski accidents. We have the training and experience to get you the results that you deserve. Don't settle for any less than justice. Let our Miami attorneys for jet ski injuries handle your claim and fight for fair compensation for you.
Jet Ski Injuries
Jet ski injuries may result from operator error or a manufacturing defect. When you're the victim of a jet ski injury, you must look at the cause of the accident to determine legal liability. When the accident occurs because of the negligence of another party, you may deserve compensation for your injuries. Here are the different types of jet ski injuries that may qualify for financial compensation:
Emergency medical care
Ambulance expenses
Nursing care and long-term nursing home care
Loss of use for permanent damage including brain damage
Mental health care
Rehabilitation
Mobility devices like crutches and wheelchairs
Pain and suffering
Compensation for physical pain
Punitive damages
The damages that you deserve for your jet ski injuries depends on your actual injuries and losses. You look at the economic and non-economic damages that have actually happened to you in your case. If your injuries are severe, you can claim a higher amount in pain and suffering than if you have only minor injuries.
Types of Jet Ski Accident Lawsuits
There are multiple ways that a jet ski accident lawsuit can arise. Your claim may be based on the actions of another boater. On the other hand, an accident may occur because of a manufacturing defect with the jet ski.
Jet Ski Lawsuits Based on Negligence
Negligent and reckless boaters can be liable for causing jet ski accidents. All boaters, including jet ski operators, have a legal obligation to exercise reasonable caution on the water. Speeding, horseplay, and impaired boating can all cause a jet ski accident. The boater who is responsible for the accident is generally on the hook to pay each victim for their damages.
Several laws apply to boaters and jet ski operators. These laws exist at a state and local level. When a boater violates a law that is meant to protect people on the water, their actions may give rise to a presumption of negligence. In other words, if you're hurt because someone breaks a law, the law may automatically assume that the person acted negligently. Ultimately, a violation of boating laws is a strong indication of legal liability for causing an accident.
Jet Ski Lawsuits Based on Product Defects
A jet ski accident may also occur because of a defect with the jet ski itself. When that happens, it may be the manufacturer of the jet ski that is liable to victims. Product manufacturers have the legal obligation to design and create only safe products. When they make a mistake in the design or production process, they have legal liability for the accident that occurs.
Determining Liability for a Jet Ski Accident
When you're seeking to get fair recovery after a jet ski accident, it's essential to research the cause of the accident. To win your case, you must prove a link between the actions of the party responsible and your injuries. In the case of another boater, you must prove how their negligent actions resulted in the accident. For the jet ski manufacturer to be liable, you must show how the manufacturing error made the accident occur.
To investigate your case, you trace back the events of the accident to the contributing causes. You look at everyone involved and how their actions lead to the accident. There can be more than one cause of a jet ski accident. Even if you're partially to blame, you may still deserve compensation for your injuries. An experienced attorney for jet ski accidents can help you investigate your accident to prove the legal cause and claim compensation from the responsible party or parties.
Jurisdiction for Jet Ski Injuries
Because jet ski accidents often occur on open waterways, it may be hard to know where to file your claim for compensation after a jet ski accident. The court that has the authority to hear your case is called the court with jurisdiction.
You should consider what court has the authority to hear your case and what law applies to the case. There may be differences between state laws and between state and federal law. Let our attorneys help you determine what court has jurisdiction and where it's best for you to file your claim.
How Long Do I Have to File a Jet Ski Injury Claim?
The time that you have to file a jet ski injury claim depends on the time limits set by the legislature in your jurisdiction. In Florida, the time limit is four years [1]. The four-year limit applies in Florida whether your case is based on the negligence of another party or based on a defect with the jet ski.
You must file your claim by the deadline to have any opportunity to recover compensation for your injuries. The sooner you begin working with an experienced attorney, the better off you're going to be as you prepare to meet the filing deadline.
Contact Our Miami Lawyers for Jet Ski Accidents
If you've been in a jet ski accident, you may deserve monetary compensation. But you must demand compensation. Let our Miami lawyers for jet ski accidents help you win the maximum compensation for your injuries. Call us today for your free consultation.
Sources
[1] FLA. STAT. § 95.11(3) (2019)
About the Author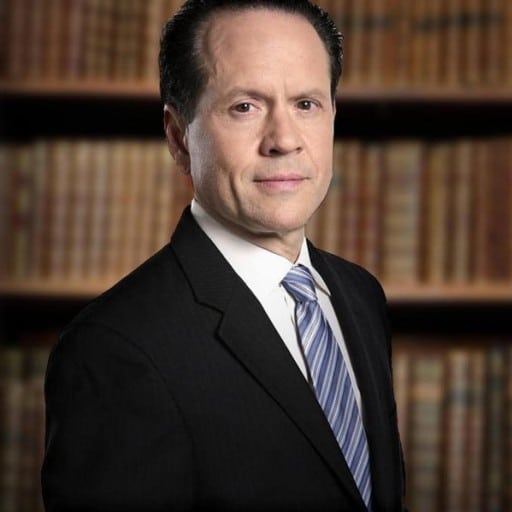 Jack G. Bernstein, ESQ.
Jack Bernstein is a hard-working and highly motivated personal injury attorney in Miami, Florida with over three decades of experience. He is a strategist and idea person, with a genuine passion for helping his firm's clients. If you've been injured, contact Jack Bernstein today for a free evaluation of your case.