What Should I Do if I Was Involved in a Miami Boating Accident?
Taking the right steps after a boating accident can have a significant impact on your well-being. Quickly summoning help is crucial for boating accident injuries. There are also legal requirements for making reports to law enforcement. In addition, what you do after a boating accident may impact your legal claim and what you can recover financially. Our Miami boating accident attorneys explain what to do after a boating accident.
Boating and Watercraft Accidents in Miami
If you are involved in a boating accident, you should summon emergency medical personnel if anyone is injured. Notify law enforcement immediately. Exchange names, addresses and vessel ID information with the other operator and any other injured parties.
Also, be sure to take photographs of the damage and the location of the accident. Gather names and contact information from witnesses. If you're involved in a boating accident, notify your insurance company and contact a boating accident attorney as soon as possible.
Steps to Take After a Miami Boating Accident
Here is an in-depth look at what you should do after being involved in a boating accident in Miami:
1. Render Aid
Florida law 327.30 requires any driver of a boat involved in an accident to render medical aid. The boat operator must take steps to minimize the danger to anyone affected by the collision. In other words, help everyone that needs help right away. This may mean calling emergency services, offering first aid or securing the property. You must do everything you can to mitigate the situation and help the people involved in the accident.
2. Provide Information to Affected Parties
Just like when you're in a car accident, being in a boating accident means you have to exchange personal information with those involved. You must give your name, address and identification of the vessel to anyone who is involved in the accident. That includes people injured and anyone who sustains property damage. Florida law 327.30(1) requires you to provide this information to anyone who gets hurt or has property damage due to the accident.
3. Locate the Owner of an Unattended Boat
If you strike an unattended vessel, you must find the boat's owner. The law requires you to take all reasonable steps to notify the owner that the accident occurred. Florida law 327.30(1) places this requirement on the operator involved in the accident. You must provide the boat owner with your name, address and vessel registration number.
4. Notify Law Enforcement
The State of Florida has laws that require boat operators to notify law enforcement in the event of an accident. You may call the sheriff, the local police (if you're in a municipality with a local police force) or the Division of Law Enforcement of the Fish and Wildlife Conservation Commission. 
Florida law 327.30(2) requires you to make this report in two circumstances. First, you must make the report whenever someone has injuries that are more serious than simple first aid. Second, you must make the report if there is apparent property damage of $2,000 or more.
5. Make Sure a Report Gets Filed
Usually, the police respond to the scene of a boating accident. They investigate, make a report and file it. However, if they don't complete a report, for whatever reason, it's up to you as the boat operator to see that it is filed.
Florida law 327.301 requires you to file a report with the Division of Law Enforcement of the Fish and Wildlife Conservation Commission if the police don't file the report. In all circumstances, it's vital to get a copy of the report for your records.
6. Stay at the Scene Until Reports Are Complete
When a boating accident occurs, you must comply with all of the requirements to exchange information, notify law enforcement and assist victims. You must make reasonable efforts to inform the boat owner if the accident involves an unattended vessel. The law requires you to stay at the scene until you have completed all of these tasks. Florida law 327.30(5) makes it a felony offense to leave the scene of a boating accident before all of the legal requirements are complete.
7. Notify the Insurance Company
Once you've done everything that you need to do at the scene, it's time to notify the insurance company. You should inform your insurance company as soon as you can after an accident. Also, the other side may have insurance that can prove critical to paying you fair compensation if you're the accident victim. An attorney for boating accidents can help you with all communications with the insurance companies.
8. Learn About Your Legal Rights
When you're in a boating accident, you may deserve financial compensation. After a boating accident, you should learn about boating accident laws and how they apply to your case. You should evaluate your case to understand what your claim may be worth and what you need to do to claim compensation. 
In order to receive payment, you must take action. Most cases settle without a trial. However, you must pursue compensation by negotiating effectively or by filing a legal action. A boating accident attorney can represent you in the claims process. 
There is a time limit to file a claim. Florida law 95.11(3) gives you four years to file a claim from the date that the accident occurs. The sooner you begin the claims process, the sooner you can receive compensation and the better chance you have to recover the most possible for your case.
Florida Boating Accidents and Negligence
Florida boating accident laws are based on negligence. You may deserve a financial payment if you're hurt because of a negligent action by another party. Negligence is a lack of reasonable care. In other words, if the other boat operator didn't use enough care and caution in some way, they may be legally liable for your injuries. The compensation that you may be entitled to receive can include payment for medical care and rehabilitation, property damage, pain and suffering and more.
The time after a boating accident can be stressful and confusing. The Miami attorneys at Bernstein & Maryanoff are prepared to help you take all of the necessary steps to win compensation after a boating accident. Call us or message us today to get started.
About the Author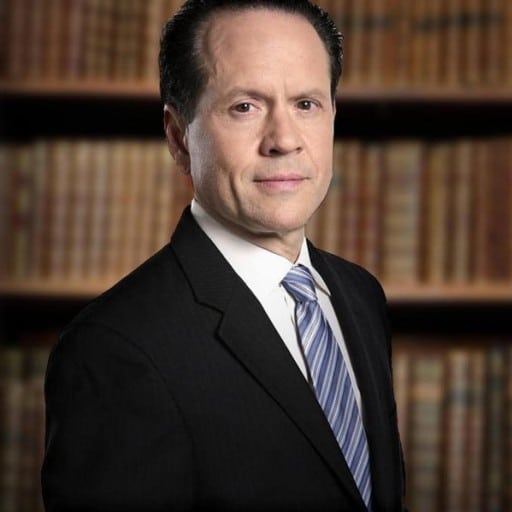 Jack G. Bernstein, ESQ.
Jack Bernstein is a hard-working and highly motivated personal injury attorney in Miami, Florida with over three decades of experience. He is a strategist and idea person, with a genuine passion for helping his firm's clients. If you've been injured, contact Jack Bernstein today for a free evaluation of your case.