Florida Motorist Insurance Laws Miami Drivers Should Know
Even though Florida law requires all drivers to carry liability insurance, some people take to the roads without having the proper coverage. In fact, the Florida Insurance Council estimates that as many as 23 percent of drivers don't have insurance. That means, if you're in a car accident in Miami, the chances of the other driver not having insurance is pretty high.
Fortunately, uninsured and underinsured motorist coverage can help. Uninsured and underinsured car accident insurance coverage can pay damages to you if the other driver doesn't have the insurance to settle your claim. In Florida, it can be quite complex. There are essential things that all Miami drivers should know.
Do I Need Underinsured or Uninsured Motorist Insurance in Florida?
If you're a Miami driver, here are eight things you should know about Florida uninsured and underinsured motorist laws:
1. Your Car Insurance Company Has to Offer You Uninsured and Underinsured Motorist Coverage
Florida law 627.727 is the uninsured and underinsured motorist law. The law requires all insurance companies to offer uninsured/underinsured coverage along with traditional liability coverage. In other words, when you purchase your basic liability policy, the insurance company has to give you the option to buy uninsured/underinsured coverage, too. They must offer you coverage up to the same level as the liability coverage that you select.
2. To Deny Coverage, You Have to State It in Writing
Florida lawmakers want to make sure that drivers have the opportunity to purchase uninsured/underinsured coverage. They want drivers to understand their rights. For that reason, if you choose to deny coverage, you must do so in writing. Bodily injury liability insurance is required; uninsured/underinsured coverage is not required. If you decide not to have coverage, you must confirm the rejection in writing on behalf of everyone covered under the policy.
3. What Is Uninsured Motorist Coverage in Florida?
How uninsured/underinsured insurance works is by paying you in the event that the other driver can't. Say you're in an accident. The other party is at fault. You qualify to bring a legal claim. However, you find out that the other side doesn't have insurance. That's when your uninsured/underinsured coverage kicks in. You bring it to your insurance company's attention that the other side doesn't have the appropriate insurance. The insurance company should pay you for your remaining damages up to your policy limit.
4. You Can Include a Variety of Losses in Your Claim
When you're in a car accident, you may sustain a variety of damages. You may have medical expenses, lost wages and lost long-term earning potential. All of these things can be damages that you receive payment for through Florida uninsured/underinsured motorist coverage. A claim can even include pain and suffering. A Miami car accident attorney can help you value your damages and make the appropriate claim to your insurance company.
5. A Self-Insured Driver May Be Considered Uninsured
Some drivers self-insure to meet their car insurance requirements. All drivers are supposed to have car insurance. However, a driver may be excluded from the requirement if they have the assets to self-insure.
If a driver self insures, it's possible that the amount of self-insurance doesn't cover the total damages. In that event, the driver is considered underinsured for the purposes of Florida's uninsured/underinsured motorist laws. The Florida Supreme Court case Young v. Progressive Southeastern Insurance Company, 753 So.2d 80 (Fla. 2000), resulted in a ruling that a self-insured driver who does not have sufficient funds to cover damages is considered uninsured under the law.
6. The Courts Construe Uninsured/Underinsurance Motorist Coverage in Favor of Injured Victims
Florida laws are favorable for drivers who choose to carry uninsured/underinsured motorist coverage. If you have coverage, and you don't believe that the insurance company has offered to pay you fairly, you have the right to bring a legal claim. The courts tend to interpret cases in favor of providing coverage for accident victims.
7. If the Insurance Company Is Insolvent, the Victim Can Bring Their Claim to the Insurance Guaranty Association
There may be a circumstance in which an insurance company doesn't have the assets on hand to pay a claim. Florida law 627.727(3) states that an uninsured motor vehicle accident case occurs when the driver's insurance company doesn't have the ability to pay a liability claim.
Even when the insurance company can pay something, but not the full amount, it qualifies as an uninsured/underinsured motorist claim. You may bring a claim to the Florida Insurance Guaranty Association if there is a claim against an insolvent insurer. They may, in turn, recoup the payment of damages from the assets of the insolvent insurer.
8. You May Bring a Legal Claim for Compensation If Your Insurance Company Doesn't Pay You Fairly
Insurance companies don't always fairly pay claims. They may hope that you don't understand the laws, or they might bet that you don't know how to assert your rights. Fortunately, you can fight back. When the insurance company doesn't honor an uninsured/underinsured motorist claim, you can ask a court to decide the case. Our Miami car accident lawyers can represent you.
How Our Florida Uninsured and Underinsured Motorists Can Help You
There are a lot of ways that claims involving uninsured and underinsured motorists can be complicated. You need to determine what insurance the other party has. It's important to value your losses completely to make sure that you receive fair compensation. Also, you need to evaluate complex issues like insolvency concerns, policy limits and nuanced legal issues that may require litigation.
Our Miami attorneys provide comprehensive legal services for victims of car accidents. If insurance coverage may be an issue, we help you explore all possible avenues to maximize your financial compensation and fully take advantage of your rights. Our attorneys fight for you until you receive justice.
Miami Uninsured and Underinsured Car Accident Attorneys
Have you been injured in a car accident? The uninsured and underinsured car accident attorneys at Bernstein & Marynoff in Miami can help. Your consultation is always free and confidential. Call us today to get started.
About the Author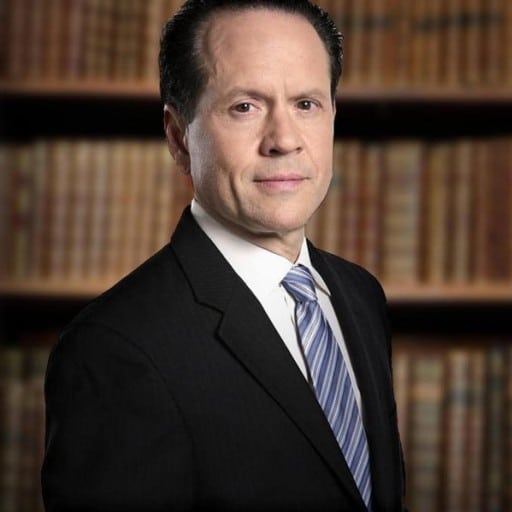 Jack G. Bernstein, ESQ.
Jack Bernstein is a hard-working and highly motivated personal injury attorney in Miami, Florida with over three decades of experience. He is a strategist and idea person, with a genuine passion for helping his firm's clients. If you've been injured, contact Jack Bernstein today for a free evaluation of your case.