How to Sue for Emotional Distress
Emotional distress is an integral part of almost any tort claim. When hurt in a car accident, slip and fall or even if you don't suffer a physical injury, you may wonder how to go about suing for a personal injury. However, many people do not know that you can also sue for mental anguish, usually referred to as emotional distress.
Mental harm is a serious injury that can accompany physical injuries or occur on its own, and it can impact your health and well-being in the short and long term. Our Miami personal injury attorneys explain more on how to sue for emotional distress.
What is Emotional Distress?
Emotional distress is something that nearly everyone has gone through or will go through at some point in their lives. In general, emotional distress or anguish can encompass any amount of abnormal mental behaviors in people.
When applied to emotional distress claims and other legal proceedings, emotional distress generally refers to mental injuries or illnesses that have occurred or developed directly from a person's actions. Emotional distress can take the form of:
Depression

Anxiety

Overwhelming fear

Panic attacks

Chronic headaches

Extreme fatigue

Insomnia

Hopelessness
The definition of emotional distress, as defined by Cornell Law School, reads as follows: "Mental suffering as an emotional response to an experience that arises from the effect or memory of a particular event, occurrence, pattern of events or condition. Emotional distress can usually be discerned from its symptoms (ex. Anxiety, depression, loss of ability to perform tasks, or physical illness)."
Emotional distress is almost always caused by an event that is the result of intentional harm or harm that occurs from negligence. In terms of a legal claim, suing for emotional distress can be a daunting and difficult task, but not impossible.
While most emotional distress claims are additional to existing physical harm, an emotional distress case with no evidence of bodily injury can still be won in some particular events and states.
What Does Suing Mean?
To sue someone is to take legal action against that person. Suing an individual involves the legal process, which seeks to amend situations and bring justice to a wrongful scenario. In terms of emotional distress, suing for emotional distress involves a legal process that can award you financial compensation (otherwise known as damages) for the physical, emotional, and financial losses you have endured due to the pertinent situation in your legal case.
You may be wondering what the process of suing someone looks like and what the process of suing for emotional distress encompasses. Looking into the best personal injury lawyers near you will be the first step in determining whether you have a viable emotional distress case. If you have a viable case, filing an emotional distress claim and seeking a settlement or damages will be the next step for you and your lawyer.
NO FEES UNLESS WE WIN
Protecting Your Rights Since 1983
Have you been the victim of emotional distress? You may be entitled to compensation
Hablamos Español
Is It Possible To Sue for Emotional Distress?
It is possible to sue for emotional distress. However, some necessary evidence and factors play a role in the viability of your case. In some states, it can be challenging to sue for emotional distress without the presence of physical harm in addition to emotional distress. Physical harm can include an actual bodily injury done to you or being in a position that could potentially become physically harmful.
In general, two different kinds of emotional stress are recognized and claimable in court:
1. Intentional Infliction
If a defendant wrongfully caused emotional anguish or distress and that distress was a direct result of deliberate actions by the perpetrator, that type of damage is considered intentional infliction. A good example of intentional infliction is mental distress stemming from repeated harassment or bullying wherein the defendant is the focus and target. Other examples of intentional infliction include:
Hate crimes

Racism

Sexual harassment

Employer mistreatment
2. Negligent Infliction
Negligent infliction occurs when a defendant endures or sustains mental distress, but the damage caused was not intentional or explicitly directed at the defendant. For example, if your family member was killed due to a drunk driving accident, you and your family could file a negligent infliction claim against the drunk driver for the emotional and mental distress that directly resulted from that drunk driving incident.
Situations where negligent infliction occurs can vary greatly but the underlying cause of the emotional trauma involves witnessing a disturbing incident. This disturbing incident is often the result of someone's careless actions.
What Are the Steps To Sue for Emotional Distress?
Suing for emotional distress is a complex legal process and is best done with the help of an experienced lawyer. These are the steps that will need to be taken to sue for emotional distress:
Evaluate the claim.

Evaluate the type of legal claim that you have.

State your claim.

Once you identify that type of legal claim, state it in your complaint for compensation.

Assess compensation.

Take the necessary steps to determine what the case is worth.

Gather evidence.

Gather the evidence to prove the case and continue with steps in the legal process.

File your claim.

File the complaint with the court.
You may have the opportunity to settle with the other party, or you will need to take the case to trial to sue for emotional distress.
How Do You Prove Emotional Distress?
To prove non-economic damages in Florida, such as emotional distress, you need to show the severity of your physical injuries and the extent of your mental suffering.
For mental injuries, you must have experts testify to their evaluation of your condition and resulting or ongoing injuries, whether physical, emotional or a combination. Medical professionals, doctors, and therapists alike will testify to your diagnosis and the complications that have impacted your life.
Mental Diagnosis
One of the first steps in attempting to prove emotional distress, and having it as a basis for an emotional distress legal claim, is to consult a physician or mental health professional and receive an official diagnosis. This diagnosis from a doctor or psychiatrist will not only be the backbone of an emotional distress claim but also create a direct link between the physical injuries sustained and the resulting mental and emotional scars left behind.
Physical Diagnosis
In addition to a thorough mental diagnosis, consulting a doctor to get a complete examination and diagnosis of physical injuries will help maintain the correlation of physical and mental injuries you have sustained before filing an emotional distress claim. Showing the extent of your physical injuries helps prove emotional distress because it directly indicates that mental injuries occur in proportion to physical injuries.
How Much Can You Get for Emotional Distress?
How much you can legally recover for emotional distress depends on several factors. The severity of your physical injuries, your mental injuries, and even the events that give rise to the legal claim can all impact what you can get for emotional distress. It may be anything from a nominal amount to an amount that exceeds the value of your economic damages for the case.
Generally, during court proceedings, the extent of emotional damage, physical damage, financial damage, and more will be used to decide on a number between 1.5 and 5. Once this multiplier is determined for your case, and if you are owed compensation, the total amount of the damages owed is multiplied by this set number. This set number will be the total amount of money owed to you if you win your emotional distress case.
While there is flexibility and an expected multiplier for damages, it can be challenging to determine possible compensation amounts. Consulting with a professional, licensed, and experienced attorney will be the best plan of action for ensuring that you receive the maximum amount of money owed to you for your emotional distress case.
NO FEES UNLESS WE WIN
Protecting Your Rights Since 1983
Creating a strong emotional distress case can be complex. Working with an experienced attorney is the best way to ensure maximum compensation
Hablamos Español
Is It Possible To Suffer Emotional Distress Damages Without Physical Damages?
Yes, it is possible to suffer emotional distress without any physical damage. In recent years, damages sought via an emotional distress case without the evidence of bodily injury have become more widely accepted within the legal system. Depending on state law and the type of case, it may be possible to claim compensation for emotional distress even if you don't have bodily injuries. Some types of cases that do not depend on physical impact may include:
Defamation

Invasion of privacy

Intentional infliction of emotional distress

Loss of consortium
Defamation and invasion of privacy cases have had a higher chance of winning in court in recent years, as the legal system better understands everything that can affect a victim in an emotional distress claim.
Intentional infliction cases may also be awarded in an emotional distress claim. For instances such as bullying or harassment, the emotional anguish and distress can outweigh an individual's physical damage. Loss of consortium, which refers to the loss of a relationship due to either death or medical or mental diagnosis and other varying factors, is another type of emotional distress claim that can win without evidence or presence of bodily harm.
Be sure to review the facts and the applicable laws in your particular case to determine your rights and options. Contact an experienced personal injury lawyer to see whether you have a claim and how much you could recover for your emotional distress after an accident. Not only will an experienced personal injury lawyer know exactly which kind of emotional distress claim to file in court, they will be able to assist you every step of the way to ensure you get the maximum amount of money owed for your pain and suffering.
Can You Sue Your Spouse for Emotional Distress?
Generally, you can sue your spouse or ex for emotional distress. However, these cases can be tough to win. While not impossible, filing an emotional distress claim against your spouse or ex, and winning, will be an uphill battle. As with any claim, a solid case is necessary to prove emotional distress in any court case dealing with a romantic relationship.
Courts will generally determine that most people in romantic relationships will have to tolerate or shoulder times of distress or discomfort, as these are typical aspects of any relationship and often a part of daily life. However, there are levels of emotional distress in relationships that, when met, can meet the threshold for winning an emotional distress case.
In general, you will have to prove three different elements of emotional distress when suing your spouse for emotional distress.
1. Intentional Extreme and Outrageous Conduct
When proving intentional extreme and outrageous conduct, the criteria must meet a threshold of truly extreme and outrageous behavior. For instance, if your spouse knew of a particular phobia you have and locked you in a room with the object of your phobia for no other reason than to disturb you, that could qualify as extreme and outrageous conduct. Generally, if an unknowing party hears of what your spouse did to you and is outright offended or shocked, that can meet the threshold for extreme and outrageous conduct.
2. Causation
This refers to establishing a link between your spouse's conduct and the resulting symptoms you have acquired because of this conduct. If your spouse locking you in a room with a phobia of yours is found by a psychiatrist to have caused depression, anxiety, or PTSD from the event, that could establish causation between the conduct and your emotional distress.
3. Severe Emotional Distress
The last thing to prove when trying to form a case for intentional infliction of emotional distress will be that the mental anguish you endured resulted in severe emotional distress. This distress, along with the other criteria, can be increasingly difficult to prove. Different states will have different definitions for severe emotional distress as well. In general, the emotional distress endured needs to be at a level no person would be expected to endure.
Negligent Infliction
A spouse can bring another form of emotional distress claim, which is negligent infliction of emotional distress. While the above criteria discussed intentional infliction of emotional distress, negligent infliction refers to unintentional damage.
Generally, when seeking to file a negligent infliction of emotional distress legal claim, you will need to prove these four things:
Your spouse owed you a legal duty.

Your spouse performed a breach of that legal duty owed to you.

Your suffering is a direct result of the breach of duty owed to you by your spouse.

The suffering you sustained by the breach of duty was immense.
As mentioned above, proving an emotional distress case against a spouse can be incredibly difficult and often has many moving parts. Especially considering the different laws and timelines across several states, suing your spouse for emotional distress can quickly become confusing.
Have you suffered emotional distress due to the actions of someone else? The experienced and compassionate personal injury lawyers at Bernstein and Maryanoff will work hard to get every dollar that is owed to you.
Steps To Sue For Emotional Distress
If you've been hurt in an accident and are thinking about suing the responsible party for your emotional distress, here are the steps you need to take:
1. Determine What Kind of Case You Have
Knowing what type of case you have is vital for preparing the proper legal documents. There are several different types of emotional distress cases, including:
Intentional infliction.

Negligent infliction.

Parasitic emotional distress along with bodily injury.

Part of a pain and suffering lawsuit.

Part of a loss of consortium claim.
2. Determine if That Kind of Case Qualifies for Emotional Distress Damages
Not all torts qualify for emotional distress. Investigate to determine if you can include emotional distress as part of the claim. If it is decided that you can use emotional distress as a part of your claim, seek the guidance and knowledge from your personal injury lawyer to determine the amount of emotional distress damages you should seek in your claim.
3. Prepare a Summons and Complaint for the Lawsuit
State the appropriate type of tort in your legal documents. Write a summons and complaint. Put the tort in question as one of the legal grounds for the claim.
4. State That You Have Emotional Damages in the Complaint; Demand Financial Compensation as Relief
All of the damages you have, need to be listed in the complaint document. Be sure your list is thorough, including any emotional damages you have.
5. File the Lawsuit in the Appropriate Court and Pay the Filing Fee
The court in which you file the case must have jurisdiction. In addition, where you choose to file the claim may determine what laws apply.
6. Serve the Other Party
The other party has a right to notice of the legal proceedings against them. You must serve them in accordance with the rules of procedure.
7. Begin To Build the Evidence and Follow Legal Guidelines To Pursue the Case
Winning your case depends on evidence. It's never too early to begin gathering evidence. Be aware of court dates and deadlines for various steps in the case.
8. Understand if Limits Apply
Some states impose damage caps on pain and suffering. The caps apply only in some states and only in some kinds of cases. You need to know if a cap applies to you so you can be prepared for what's to come.
Florida Laws for Emotional Distress Lawsuits
Florida laws allow for emotional distress lawsuits in many circumstances. There are standards for when someone qualifies in order to claim damages in this category. Understanding what qualifies helps you claim the appropriate amount.
Florida Emotional Distress Cases With Physical Injuries
First, if you have physical injuries, in most cases, you qualify to claim emotional damages. You make your demand in addition to what you ask for in compensation for your physical injuries. If you're in a car accident or hurt in a slip and fall, these are two examples where you can add emotional suffering on top of economic losses. The amount of emotional damage increases as the injuries become more severe. However, determining what you can claim can be a complicated task.
Florida law typically requires physical injuries to sustain a tort claim. Rowell v. Holt, 850 So.2d 474 (Fla 2003) said that negligence cases require a bodily injury for the victim to claim emotional distress damages. The court noted that there must be a discernable physical injury. (See Time Insurance Co. v. Burger, 712 So.2d 389, 393 (Fla 1998). While the physical impact may be slight, it must exist in these cases nonetheless.
Florida Emotional Distress Cases Without Physical Injuries
However, there are some circumstances in which the nature of the offense is primarily emotional. For example, a case that involves an invasion of privacy, by its nature, doesn't result in a physical injury. Nor does a claim for intentional infliction of emotional distress. When these types of torts occur, the victim may claim losses based on what's allowed under the law; there is no requirement of a physical injury.
How Our Miami Attorneys for Emotional Distress Lawsuits Can Help
Do you want to bring an emotional distress lawsuit? Contact our Miami emotional distress attorneys for your free and confidential consultation. Get a personalized evaluation of your case and ask questions as we explore what you might win for your claim.
We know the emotional distress following an accident can cause real suffering for you and your family, and we want to help you get justice. Call us today at (800) 429-4529 to get started.
Sources:
Intentional Infliction of Emotional Distress. Legal Information Institute, Cornell Law School.
Invasion of Privacy. Legal Informatin Institute, Cornell Law School.
Rowell v. Holt, 850 So.2d 474 (Fla 2003)
Time Insurance Co. v. Burger, 712 So.2d 389, 393 (Fla 1998)
About the Author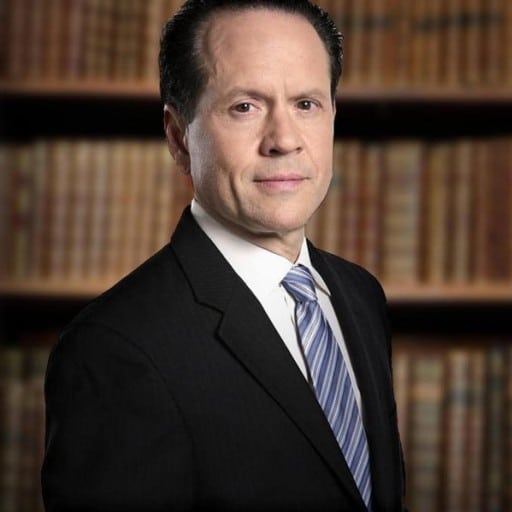 Jack G. Bernstein, ESQ.
Jack Bernstein is a hard-working and highly motivated personal injury attorney in Miami, Florida with over three decades of experience. He is a strategist and idea person, with a genuine passion for helping his firm's clients. If you've been injured, contact Jack Bernstein today for a free evaluation of your case.