Compensation For Car Accident Injury Claims
Generally, an individual injured in an automobile accident may bring a claim or lawsuit to recover the actual expenses associated with property damage and medical costs, economic damages, and emotional and physical pain and suffering. Litigation involving motor vehicle accidents can be extremely complicated. Retaining an experienced Miami car accident lawyer familiar with car accident damages will place you in the best position to receive the recovery that you deserve.
NO FEES UNLESS WE WIN
Protecting Your Rights Since 1983
Call Bernstein & Maryanoff to book a free consultation today.
Hablamos Español
The value of an automobile accident case depends on a number of factors, including how the particular state looks at fault, how easily the other party's fault can be established, the type and seriousness of the injuries, the type of medical treatment required, and the amount of insurance coverage available. Other relevant factors may include how the accident happened, the extent of vehicle damage involved, whether the injuries are permanent or involve significant scarring, the amount of your past and expected future medical bills, and the effect of the accident on your income. Every personal injury case is different. Therefore, the assistance of an attorney experienced in handling automobile accident cases is vital to determine the fair value of your personal injury claim.
What non-monetary damages can I recover from a car accident injury?
Car accident victims can seek non-monetary — or non-economic — damages that provide compensation for the way the accident has affected them. People injured in car accidents may recover damages for:
Physical pain and suffering

Mental pain and suffering

Permanent impairment and disfigurement
Typical compensation for car accident injury claims may include compensation for post-traumatic stress disorder (PTSD), grief, and loss of enjoyment of life.
Pain and suffering
Quantifying pain
Clearly, no one can plug an amount of pain into an equation and come up with a dollar figure regarding how much someone's pain is worth. However, the duration of pain can be quantified to an extent, particularly if someone will endure some degree of pain for the rest of his or her life. Pain is a sensation that can only be experienced by the person who lives inside the body that has been harmed, and courts all over the United States have allowed for these damages to be awarded simply to compensate deserving plaintiffs with some form of monetary award designed to help them deal with and fight against the pain they feel and are suffering from because of the negligence of someone else.
Explaining suffering
Suffering is another experience that generally cannot be quantified. However, anyone who has been harmed by a negligent driver in a Florida car accident will undoubtedly be dealing with a lower quality of life than what he or she enjoyed before the accident occurred. Suffering describes and attempts to put into legal terms the reality that someone can no longer do certain things, experience certain things, or enjoy certain things as much as they did before they were wrongfully harmed.
Family member's damages
The spouse of the accident victim may also be able to recover for damage to the marital relationship. Both the husband and wife usually bring the claim, which is known as loss of consortium.
Loss of consortium generally refers to any negative effect on the marital relationship caused by the accident and includes loss of the spouse's love, companionship, comfort, affection, solace, moral support, sexual relations, ability to have children, and physical assistance in operating and maintaining a home. Loss of consortium can be either temporary or permanent.
What monetary damages can I recover from my car accident claim?
Car accident victims can seek monetary or economic damages to recover expenses incurred because of their accident.
Medical tests
Medical tests can identify injuries. Standard medical tests ordered after a car accident include the following
Blood tests

CT scans

MRIs

Urinalysis

X-rays
Doctors can use X-rays to locate broken bones, confirm stress fractures, and check for blocked blood vessels. X-rays can cost up to $250. Magnetic resonance imaging (MRI) scans can confirm damage to organs and soft tissue and spinal cord injuries (SCIs). It's possible to pay as little as $375 for an MRI, but it's also possible your bill could be up to $2,850.
The cost of medical tests can add up quickly. Insurance companies may not cover some tests, and even if your insurance covers most of the cost, you may have to pay deductible fees.
Prescriptions
Prescription medical costs can total hundreds or thousands of dollars, depending on the type of medicine prescribed and how long you need to take it. Claims for medical expenses can include these costs.
Medical expenses for previous injuries
A previous injury does not necessarily affect the right to recover compensation. The injured party may still recover damages for re-injuring or aggravating the earlier injury. To document the damages, a person injured in an accident should keep a daily diary describing how the injury affects him or her and his or her immediate family.
Hospital stays
While costs between hospitals can vary and sometimes vary widely, the average cost of spending three days in a hospital is approximately $30,000, equal to $10,000 per day. Therefore, if someone is injured badly enough to require a hospital stay of one week, it will lead to a total cost of approximately $70,000. While some people with health insurance will have some of these costs covered, most policies do not cover every dime of those costs.
Surgery costs
People who are injured in Florida car accidents can be in need of any number of different surgeries, such as the following:
Repairing and setting broken bones

Back surgery

Neurosurgery for brain injuries

Knee surgery

Debridement of burns or infections

Appendectomy

C-section

Organ transplant
Once again, no two surgical costs are exactly alike, but Florida knee replacement surgeries can cost $18,561, while Florida ACL knee surgeries cost over $7,000. Brain surgery costs can be anywhere from $50,000 to $150,000. The exact cost depends on the complexity of the procedure needed. You can request compensation for future medical bills that are reasonably certain, such as recommended surgeries.
Lost income
People who are injured badly enough in Florida car accidents that they will miss work or even have to move into a different vocation altogether stand to lose a high amount of income, and this can be a loss that never stops hurting the person who has been harmed. If someone was earning $60,000 and is unable to work for three months, that equals $15,000 in lost earnings that will not be available to pay the simple monthly bills that are part of everyone's life.
Childcare expenses
Parents may have difficulty caring for minor children after a car accident. If you need to hire a nanny or enroll your children in a daycare program, you can seek compensation for those costs.
Transportation costs
Suppose your accident injuries include a broken arm or leg or a damaged spinal column. You may not be able to drive while recovering. Public transportation costs can add up quickly, and you may need to take an Uber or use another transportation service to go to medical appointments, drop your kids off at school, or run errands. You can add these costs to your monetary damages claim.
Therapy
Many car accident victims struggle with post-traumatic stress disorder (PTSD) and other mental health challenges, such as phobias and depression. You can include therapy bills in your monetary damages, and your lawyer can help calculate the cost of future therapy and fight for you to receive compensation to cover those expected costs.
You may also need occupational, rehabilitation, or physical therapy as part of your treatment for broken bones, SCIs, and other injuries. All medical treatment costs should be included in your claim.
Who pays the damages in a car accident injury claim?
Insurance companies usually pay compensation for car accident injury claims. Typically, an insurance policy will cover the victim's damages. Some factors could impact how much the insurance company pays.
Comparative negligence
Accident investigations determine who's responsible for the accident. When more than one party is responsible, Florida's comparative negligence laws determine how much each party pays. Each at-fault party is assigned a percentage of blame. Suppose drivers A, B, and C are 50%, 35%, and 15% responsible for your accident. Driver A should pay 50% of the settlement. Driver B would pay 35% of the settlement, while Driver C would pay 15%.
Uninsured drivers
Suppose you're in an accident with an uninsured driver. You can't seek a settlement from their insurance company because they don't have a policy.
You can still seek a judgment against the at-fault party and fight for compensation. You may have to take one or more of the following steps:
Garnish bank account

Garnish wages

Levy personal property

Place lien on property
If the other driver has insufficient insurance or is not insured at all, the victim may be entitled to compensation from his or her own insurance company under an "uninsured" or "underinsured motorist" provision.
How do Florida's no-fault laws factor into my car accident injury claim?
Florida's no-fault laws keep minor accidents out of court. These laws require drivers to carry personal injury protection (PIP) insurance. Drivers use their insurance to cover expenses, including the following
Driver's medical bills

Funeral and burial costs

Lost wages

Passenger injuries
Florida also requires drivers to have property damage liability (PDL) insurance to cover property damage costs.
Your car insurance may cover your expenses after a car accident if it was a minor accident with minimal property damage or injuries. However, you can seek compensation through a personal injury lawsuit if you suffered severe injuries.
How can an attorney help me get a higher settlement?
Your car accident lawyer can help increase your settlement amount by calculating all applicable damages and determining if you qualify for punitive damages.
Calculating damages
Your lawyer knows all the potential expenses you can include in your economic damages. Suppose you care for your elderly parents but cannot look after them while you recover from your accident. Your lawyer will make sure these expenses are included when calculating monetary damages. They're also familiar with other items you might not think to include, such as the cost of replacing electronic devices, clothes, and other personal items that were damaged or destroyed.
Your attorney also knows how to calculate future costs and ensure you seek compensation for costs it's reasonable to expect you'll incur. Suppose you have a spinal cord injury (SCI) and may need multiple surgeries and long-term physical therapy. Your lawyer will help determine a reasonable amount to ensure your settlement covers these medical expenses. Your attorney will use your medical tests and bills, income, and other expenses to justify the amount of damages sought. Insurance companies often start negotiations by offering settlement amounts lower than you'd receive if your case went to trial. Your attorney will handle settlement negotiations with the at-fault party's insurance company and use their legal knowledge and case precedents to justify your claims.
Your attorney is also familiar with case precedents for non-economic damages. They understand how much you deserve for the personal toll you're enduring after your accident and won't advise settling for less than you deserve.
Punitive damages
Florida allows car accident victims to seek punitive damages in some cases. Punitive damages apply when an at-fault driver deliberately acted recklessly and knew their actions could harm people or property. An example of gross negligence would be street racing through a heavily populated residential area.
These damages punish drivers for their conduct. They're awarded in addition to monetary and non-monetary damages.
How long will it take to get compensation?
Several factors determine how long it will take to receive your settlement. In some cases, insurance companies are motivated to settle quickly. Suppose you're in an accident with a business vehicle driven by someone without a license. The business may be motivated to settle quickly to avoid bad press if they don't screen their drivers.
Accepting a quick settlement isn't always the best option, however. You may not have medical test results back or a comprehensive diagnosis. That's why it's best to seek medical care promptly and perform all recommended tests immediately to ensure you know how much compensation you deserve.
Will I have to go to trial?
Most car accident victims settle their claims without a trial. However, you may need to go to court if the at-fault party's insurance company refuses to negotiate a fair settlement or the driver is uninsured. If the insurance company offers a low settlement, your car accident lawyer will explain your options and help you understand how much more you could receive from a judgment.
Other ways a car accident attorney can help
Car accident attorneys take the legal burden off your shoulders after your accident. We let you focus on your physical and mental well-being while ensuring your claim is filed with the courts.
We use our investigative skills to find evidence and witnesses to support your claims. You don't have to worry about learning how to gather evidence or subpoena witnesses. We'll handle all the legal paperwork and research required.
The legal team at Bernstein & Maryanoff will answer your questions, keep you updated, and help you weigh the pros and cons of each decision until you receive a fair settlement.
NO FEES UNLESS WE WIN
Protecting Your Rights Since 1983
Call Bernstein & Maryanoff to book a free consultation today.
Hablamos Español
Sources:
Brain Surgery Cost. (2023).
Brooks, A. (2023). How Much Does an MRI Cost Without Insurance in 2023?
Cost of ACL knee surgery by state. (2023).
Cost of knee replacement surgery by state. (2023).
Florida Insurance Requirements. (2023).
Malka, T. (2022). How Much Does an X-Ray Cost? With and Without Insurance.
Why health insurance is important. (2023).
About the Author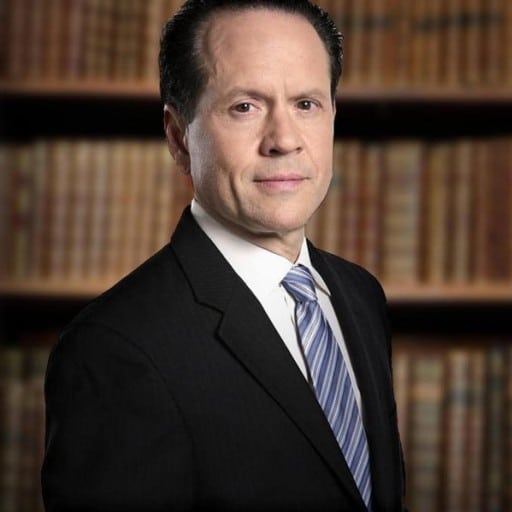 Jack G. Bernstein, ESQ.
Jack Bernstein is a hard-working and highly motivated personal injury attorney in Miami, Florida with over three decades of experience. He is a strategist and idea person, with a genuine passion for helping his firm's clients. If you've been injured, contact Jack Bernstein today for a free evaluation of your case.