How to Report Nursing Home Abuse
Deciding to place a loved one in a nursing home can be a difficult decision, no matter your family dynamic. However, it's often one of the best decisions a family can make, as nursing homes are designed to provide the best safety and care for your loved one. According to recent data, there are over 1.2 million Americans in nursing homes nationwide. While families trust these facilities to offer the best care for their loved ones, this is not always the case.
Unfortunately, some nursing homes fail to provide the care and respect that their residents deserve, resulting in elder abuse. As a concerned family member or friend, it's important to know how to identify elder abuse in a nursing home, where to report it, and what to do next to ensure your loved one's safety.
If your loved one has experienced elder abuse while at a nursing home, you may have legal options. Reach out to the team at Bernstein & Maryanoff and schedule a free case consultation with one of our lawyers today.
What is nursing home abuse?
Nursing home abuse is described as any intentional act or neglectful behavior by a caregiver or a facility shown toward their residents. These behaviors will typically result in harm or risk that compromises the safety and well-being of the resident.
Understanding and identifying types of elder abuse and signs to look for are the first steps in ensuring that your loved one does not suffer. It's important to know what to look for if you are concerned about elder abuse in a nursing home. Common signs of elder abuse in nursing homes can include but are not limited to the following:
Physical Abuse – Some residents may suffer physical abuse in the form of hitting, punching, kicking, and any other behaviors that harm the resident physically. Signs of physical abuse can include bruising, broken bones, and other skin discolorations that indicate violence has occurred.
Nursing Home Neglect – Abuse does not have to take on a physical or violent form to be harmful. Nursing home neglect is described as a caretaker's intentional or neglectful behavior that results in a resident being left alone for extended periods of time. Signs of neglect include dehydration, malnutrition, ulcers, skin rashes, sepsis, and other signs that an elderly resident has not been cared for properly.
Sexual Abuse – Perhaps one of the most harmful and traumatizing types of nursing care abuse is sexual abuse. This type of abuse includes any unwanted sexual activity between a caretaker and a resident. In many cases, elderly victims can experience sexual abuse when they are incapacitated or otherwise unable to defend themselves because they are unaware of the abuse taking place. Others may be tricked into the abuse without their knowledge.
Financial Abuse – In some cases, elderly residents can fall victim to financial abuse while under the care of a nursing facility. Financial abuse is often executed through manipulative tactics that trick elderly residents into giving up their finances or financial information.
How to report nursing home abuse in Florida
If you recognize or suspect elder abuse, your next step should be determining where to report the nursing home abuse. There are a couple of points of contact you can start with if you need to report nursing home abuse in Florida. The Florida Department of Elder Affairs is one avenue through which you can report a complaint. State officials will take your complaint and investigate it further to determine the next steps.
Nursing home facilities will also have an abuse coordinator on-site and can be a more immediate point of contact to report elder abuse. However, in certain circumstances, individuals may not feel as comfortable reporting their concerns to the facility administrator. You may also want to speak with a nursing home abuse lawyer to explore your legal options. Depending on your loved one's circumstances, you or your loved one may be able to seek compensation.
Who do you report abuse to in a nursing home?
The Agency for Health Care Administration (AHCA) is a good starting point for reporting suspected abuse in a nursing home. The AHCA has a dedicated Complaint Administration Unit that processes complaints about elder abuse in nursing homes and other questionable care practices in these facilities.
Individuals who wish to report suspected abuse can do so by calling the agency at 1-888-419-3456 or using their online Licensed Health Care Facility Complaint Form.
Under federal law, specifically section 483.12 of the Code of Federal Regulations, nursing homes are required to investigate any suspected or reported abuse, including negligence, exploitation, or mistreatment of their residents.
Who is the abuse coordinator in a nursing home?
In conjunction with filing an official report with the AHCA, individuals should seek out the abuse coordinator in their loved one's nursing home. The abuse coordinator is a faculty administrator tasked with receiving, investigating, and reporting to the proper channels instances of elder abuse.
Reporting to the abuse coordinator in a nursing home can often be the first step in investigating whether your loved one is suffering abuse. If, for whatever reason, you do not feel comfortable contacting the abuse coordinator, or you feel the facility as a whole will try to push back against your claims, you can move forward with submitting your complaint to the AHCA. State officials will then take the necessary steps to investigate the complaint further.
When to speak with a nursing home abuse lawyer
If you're concerned about the safety and well-being of your loved one in a nursing home or have reason to suspect that your loved one is being neglected or abused, it's important to take immediate action to keep them safe.
Filing a complaint with the nursing home facility and the state is an effective way to start a probe into your loved one's condition and treatment at their nursing home. Additionally, working with an elder abuse lawyer can prove beneficial in helping your loved one get the compensation they deserve. At the law office of Bernstein & Maryanoff, our elder abuse attorneys are committed to representing individuals and families who have suffered elder abuse so that they can receive the justice they deserve.
If you suspect your loved one has been the victim of nursing home abuse, contact our team today to explore your legal options.
Sources:
McCain, A. (2022). 25 INSIGHTFUL NURSING HOME STATISTICS [2023]: RESIDENTS, LOCATIONS, AND LONG-TERM
Florida Department of Elder Affairs. (2023).
Licensed Health Care Facility Complaint Form. (2023).
About the Author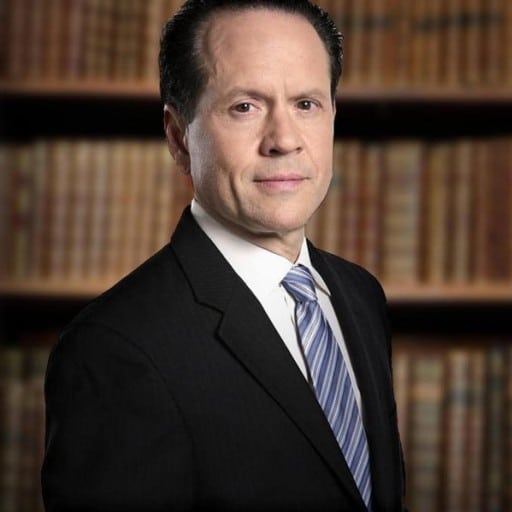 Jack G. Bernstein, ESQ.
Jack Bernstein is a hard-working and highly motivated personal injury attorney in Miami, Florida with over three decades of experience. He is a strategist and idea person, with a genuine passion for helping his firm's clients. If you've been injured, contact Jack Bernstein today for a free evaluation of your case.