How to Check for Vehicle Recalls
Despite how great a car may seem, all vehicles are unfortunately prone to experiencing recalls. Being aware of vehicle recalls and vehicle recall laws can be essential for your safety while driving. Ignoring recalls can result in serious issues for your motor vehicle. It is important to make sure to contact your mechanic or car dealership as soon as you become aware of any recalls pertaining to your personal motor vehicle.
What is a Vehicle Recall?
The National Highway Traffic Safety Administration (NHTSA) explains that a recall "is issued when a manufacturer or NHTSA determines that a vehicle, equipment, car seat, or tire creates an unreasonable safety risk or fails to meet minimum safety standards."
The United States Code for Motor Vehicle Safety defines motor vehicle safety as "the performance of a motor vehicle or motor vehicle equipment in a way that protects the public against unreasonable risk of accidents occurring because of the design, construction, or performance of a motor vehicle, and against unreasonable risk of death or injury in an accident, and includes nonoperational safety of a motor vehicle." A defect is further defined as "any defect in performance, construction, a component, or material of a motor vehicle or motor vehicle equipment."
Can Recalls be Dangerous?
Failing to comply with any known recalls can result in dangerous driving conditions, should the issue be serious enough. While some recalls may not necessarily seem life-threatening, vehicle issues are among the leading causes of car accident injuries, and it's necessary to avoid such incidents whenever possible.
NO FEES UNLESS WE WIN
Protecting Your Rights Since 1983
If you were injured in a car accident and believe a vehicle recall was the reason, contact Miami Car Accident Attorneys Bernstein & Maryanoff for a free case review today.
Hablamos Español
Why is it Important to Keep Up With Recalls?
It's important to keep up with recalls and to take care of them quickly to ensure that all vehicles on the road are operating safely. Should you fail to take care of vehicles within an appropriate amount of time, it's possible that your vehicle could malfunction while on the road and cause an accident in which you can hurt yourself or others.
What is a VIN Number?
A Vehicle Identification Number (VIN) is a unique 17-character identifying feature. Every vehicle has its own VIN that allows the vehicle history to be tracked and informs owners whether their personal vehicle needs to be repaired due to any known recalls. The VIN can be found in the same parts of every vehicle: the lower left of a car's windshield on the dashboard, and on the inside of the driver's door. VINs can also be found on your insurance card and the vehicle's registration card.
VINs can be used specifically to identify:
Any vehicle safety recalls announced by manufacturers
An unrepaired vehicle that has been affected by a safety recall within the past 15 calendar years.
Does My Vehicle Have a Recall?
If you are wondering whether your vehicle has a recall, you can easily check this information in more than one way as long as you have access to your VIN. One of the easiest ways to identify any vehicle recalls by VIN is through Kelley Blue Book. If you do not have your VIN on hand, Kelley Blue Book, Check to Protect, and other similar sites provide lists of vehicle recalls by make and model. This way, if you come across your particular vehicle on one of these lists, you will know to contact your mechanic or auto dealer, who can inform you whether your car needs any repairs.
While it's important to frequently check whether your car has any recalls, it's not always necessary to check these websites. Manufacturers are often quite good at informing car owners whether their vehicle is facing any recalls, and they provide information on how to go about fixing the issues.
How Can I Address My Recall?
Once you are aware of any recalls on your vehicle, you must contact your car dealership and follow the safety guidance provided by the manufacturer. Due to the nature of recalls and the importance of getting recalled vehicles off the road, your local dealer will fix any recall-related issues free of charge. Dealers that fail to comply with fixing recalls for free must be reported to the manufacturer, and a complaint can be filed with the NHTSA.
How Can an Attorney Help?
An experienced car accident attorney can help you prepare a lawsuit that has to do with any vehicle recall issues, including filing a claim against the manufacturer or another driver. Whether your vehicle was the one that had a recall and caused the accident, or you are the victim of such an incident, a car accident attorney will guide you through the legal process and ensure you receive the maximum compensation for any car accident injuries.
NO FEES UNLESS WE WIN
Protecting Your Rights Since 1983
If you believe a vehicle recall is responsible for your car accident, contact Miami Car Accident Attorneys Bernstein & Maryanoff for a free case review today.
Hablamos Español
Sources:
Car Recalls. (2023).
Check to Protect. (2022).
Heaps, R. Recalls 101: What You Need To Know To Stay Safe. (2022)
Vehicle Recalls: Frequently Asked Questions. (2022).
About the Author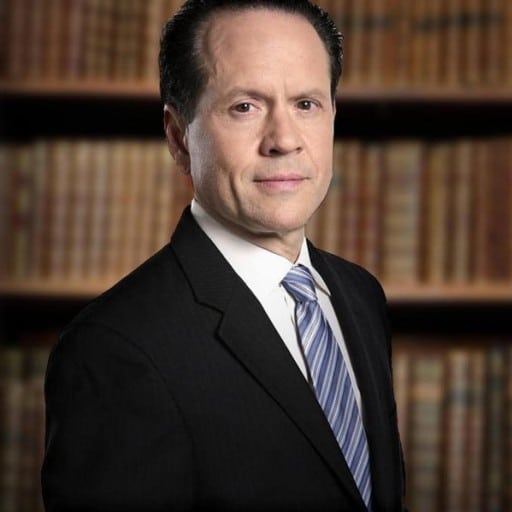 Jack G. Bernstein, ESQ.
Jack Bernstein is a hard-working and highly motivated personal injury attorney in Miami, Florida with over three decades of experience. He is a strategist and idea person, with a genuine passion for helping his firm's clients. If you've been injured, contact Jack Bernstein today for a free evaluation of your case.