Winter Car Safety Checklist
Whether you have years' worth of experience driving in heavy snow or are preparing for your first time driving in an area susceptible to winter weather, it's essential to be aware of what things to keep in your car and to create a proper emergency car kit. Having a properly stocked winter car safety kit can make a significant difference if you get stuck in the snow or are in a car accident during a winter storm.
The Importance of an Emergency Car Kit
Driving in the snow, whether it's a blizzard or light flakes, can be incredibly dangerous, especially if you are not prepared. Some immediate dangers to be aware of during the winter include the following:
Slippery surfaces and roads
Vehicle malfunction
Vehicle damage
Limited visibility
These conditions can likely result in a car accident or require drivers to pull over and remain in the car with the hazard lights on until the conditions ease up.
NO FEES UNLESS WE WIN
Protecting Your Rights Since 1983
If your vehicle has suffered a malfunction during the winter and you believe you may be eligible for compensation, call Bernstein & Maryanoff at 1-(800)-429-4529 for a free consultation today.
Hablamos Español
What to Keep in a Winter Car Safety Kit
When preparing your car for the winter, the following winter car safety checklist suggestions can make winter driving easier and potentially save your life if you find yourself in a severe situation.
Cell phone charger. Having a cell phone charger in your car is essential to ensure that your phone has a battery life in the event of an emergency. If you find yourself stuck on the side of the road after an accident or during a snowstorm, having a fully functioning phone is imperative to safety.
Blankets. If your car breaks down during a snowstorm, having a blanket or two on hand will help you remain warm while waiting for emergency services to arrive on the scene. A blanket is an easily storable item that can make a significant difference during an emergency situation.
Water. Keeping bottled water in your trunk is self-explanatory — dehydration can be devastating, especially in a situation where you find yourself stranded during a storm. A sealed gallon of water can be purchased nearly anywhere for as little as one dollar, and it is easy to store in your car's trunk.
Food. Similar to water, non-perishable food is easy to keep in your car and is essential to keep yourself from getting hungry if you find yourself stranded during a storm.
Ice scraper and snow brush. Ice scrapers and snow brushes can come in handy, whether you find yourself stranded or are just trying to get in the car after (or during) a winter storm. Being able to properly clear your windshield before driving is much safer than trying to drive with an ice-covered windshield. Keeping your windows clean can also help alert emergency services that you are stranded.
Jumper cables. Jumper cables are a great tool to have all year round, as it's possible for your car's battery to die at any point, regardless of the season. If you find yourself stranded with a dead battery during the winter, this could be hazardous to your health if the weather is too cold to be outside for extended periods of time.
First aid kit. Similar to jumper cables, a first aid kit is essential all year round for various reasons. If you find yourself stranded with an injury during a winter storm, the basic equipment in a first aid kit can be extremely useful should you find yourself waiting an extended period of time for emergency services to arrive.
Shovel. Keeping a shovel on hand can be helpful if you need to clear your car in a pinch. Whether you find your car covered in snow when returning to the parking lot or you are stuck in your car during a storm, a shovel can make a significant difference and help make winter conditions safer and more comfortable.
Flashlight. Having a flashlight available can be especially helpful if you get caught in a blizzard during the evening. A flashlight can help in situations with low visibility, and it is a small tool that can be easily stored in your car.
Extra clothing. Should you find yourself stranded during a winter storm or after a winter car accident, having extra clothing in your car can help you keep warm while waiting for assistance.
Road flares. Road flares can help you during a nighttime winter incident by lighting up the road. Having the area lit up can help you protect yourself and your vehicle.
While these are some of the basic essentials to keep in your car in the event of a winter emergency, you can personalize your winter car safety kit, adding items as you see fit.
Preparing Your Car for the Winter
In addition to keeping a well-stocked winter emergency kit, it's important to take the proper precautions to ensure your vehicle is well-equipped for winter conditions. During the winter season, you should especially keep up with the following vehicle maintenance:
Getting a carwash after driving in winter snow
Changing your oil
Frequently checking tire pressure
Checking your vehicle's battery
Keeping up with standard maintenance inspections
Preparing tires for winter
Making sure the heater and defroster are working properly
These maintenance tips will help keep your car comfortable and in its best shape during the winter season and harsh driving elements.
Best Vehicles for the Snow
If you live in an area that often experiences winter weather, it is important to have a reliable vehicle, whether you know how to drive in snow or have minimal experience. Having a vehicle with four-wheel drive (4WD) is especially important, as 4WD is the most dependable drivetrain option in extreme conditions such as heavy snow.
Choosing the best vehicle to drive in the snow comes down to a strong understanding of what features are essential in the snow and a personal preference for what you're comfortable driving.
Winter Car Accidents
Even if you do follow a winter car checklist, unfortunately, winter car accidents will remain a possibility. Malfunctioning car parts and dangerous driving conditions can lead to you getting stranded in a winter storm or getting into an automobile accident. Having an experienced personal injury lawyer can help you with determining car accident fault. A lawyer can also help you sue for a car accident if you weren't injured. The attorneys at Bernstein & Maryanoff are passionate about justice and are committed to helping their personal injury clients reach favorable settlements.
NO FEES UNLESS WE WIN
Protecting Your Rights Since 1983
If you or a loved one has been in an accident in the snow, contact Bernstein & Maryanoff to receive a free personal injury case review.
Hablamos Español
Sources
10 Step Checklist for Preparing Your Car for Winter. (2023).
13 Essentials for Your Winter Emergency Car Kit. (2022)
Meyer, S. (2023). The 13 Best Cars for Snow and Ice in 2023.
About the Author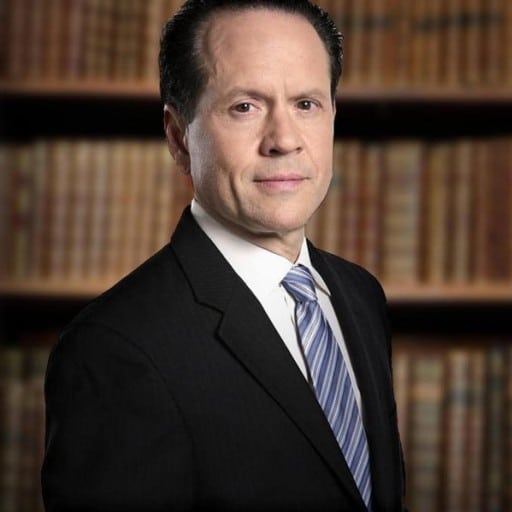 Jack G. Bernstein, ESQ.
Jack Bernstein is a hard-working and highly motivated personal injury attorney in Miami, Florida with over three decades of experience. He is a strategist and idea person, with a genuine passion for helping his firm's clients. If you've been injured, contact Jack Bernstein today for a free evaluation of your case.