Determining Car Accident Fault by Location of Damage
Experiencing a car accident can be a stressful and scary time for all parties involved. Car accident damage can range from being lightly rear-ended while at a red light to both vehicles being damaged beyond repair as a result of a head-on collision. The location of this damage can be used to help determine who is at fault for the collision.
Determining Car Accident Fault by Location of Damage
While it may not seem obvious to some, the location of damage to the vehicle can be an extremely telling factor regarding who is at fault and the extent of liability to which each party should be held.
For example, in a head-on collision, determining which party was driving on the incorrect side of the road is essential in determining which party was likely the cause of the accident. Other cases may not be as clear, however, because there are many incidents in which damage can point to either party being at fault.
When does car accident damage determine fault?
If a car accident only causes minor damage that requires inexpensive repairs, then it is likely more beneficial for the party to cover the cost on their own as opposed to making a claim against their insurance policy. Inexpensive, minor claims will likely result in a higher premium payment for the insurance carrier. It can be more beneficial to pay for the repairs out of pocket without going through the insurance claims process.
Car accident damages that determine fault typically result in severe property damage or bodily injury; this will require insurance companies to become involved. These accidents may include those where the vehicles were totaled, property within the vehicles was destroyed, or the parties involved suffered severe bodily injuries. Since there are many variables to consider when determining fault, you must provide your insurance carrier and attorney with any information regarding the damages caused in the accident.
NO FEES UNLESS WE WIN
Protecting Your Rights Since 1983
If you are unsure whether the car accident damage you endured determines fault, get a second opinion from Bernstein & Maryanoff.
Hablamos Español
Using Car Accident Damage to Prove Your Car Accident Case
Car accident damage is essential in proving a car accident case, so it is necessary to take the proper steps following the accident to ensure you will be successful in your case. After determining whether you or your passengers have suffered an injury, one of the first steps that should be taken immediately following an accident is to call 911. While waiting for help to arrive, the parties involved in the accident must exchange information such as contact names and numbers, insurance policies, and driver's licenses. It is encouraged that the parties also document the incident by taking photos, as any photos taken at the scene will greatly help the insurance companies and attorneys involved.
In determining the damages awarded and who is at fault, every piece of information is beneficial to the insurance companies and the parties' attorneys. Photographs, police reports, and medical records will all be heavily relied upon in determining fault. Each bit of information allows the parties to use car accident damage to prove their car accident case. Such evidence can allow those trying to reach a settlement to piece together what caused the incident, as it is easy for those involved to have difficulty recollecting details of the accident.
The Bottom Line
Taking the proper steps after an auto accident while effectively communicating with your insurance company is necessary to ensure you receive all the proper damages owed to you. Given the emotional and financial stress induced by a car accident, receiving compensation can be incredibly beneficial to any parties that may have suffered as a result of the incident.
Before you accept a settlement offer from your insurance company or make any decisions regarding your accident, get a second opinion from Jack Bernstein, Injury Attorneys. Schedule a free consultation today.
FAQs
What happens if accident damage exceeds your car insurance?
Any party responsible for damages to another's vehicle is liable to cover all of the damages caused. Sometimes, a liable party may not have enough insurance to cover the costs caused by their own damages. In these situations, the responsible party will be held liable for any costs that exceed their coverage. The responsible party will also likely be taken to court by the opposing party, where a judge will determine how the payment is to be issued.
What is property damage in a car accident?
Property damage in a vehicle usually refers to any damage done to or by a vehicle. Property damage may also include damage to any personal property that was inside the vehicle at the time of the incident. Personal property can range from belongings such as laptops and other valuable items to pets—as pets are considered "property" under legal standards.
Who pays for damage in a car accident?
Typically, the at-fault party will be required to pay for the damage caused in a car accident. The dollar amount will be determined by the party's insurance carrier based on that damage.
Citations
Brennan, R. What Happens When A Car Accident Claim Exceeds Insurance Limits?. (2021)
Vehicle Damage Claims in Car Accident Cases. (2022)
What to Do After a Car Accident: A Step-by-Step Guide | Allstate. (2022)
About the Author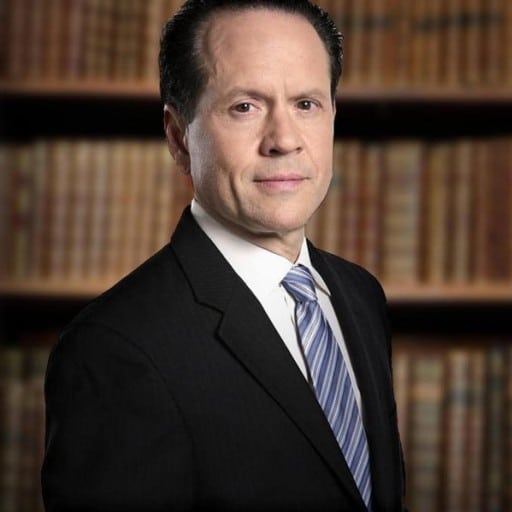 Jack G. Bernstein, ESQ.
Jack Bernstein is a hard-working and highly motivated personal injury attorney in Miami, Florida with over three decades of experience. He is a strategist and idea person, with a genuine passion for helping his firm's clients. If you've been injured, contact Jack Bernstein today for a free evaluation of your case.