Jet Ski Accidents in the State of Florida
PROTECTING YOUR RIGHTS SINCE 1983
The Jet Ski accident injury attorneys at Bernstein & Maryanoff have the knowledge and experience necessary to get the maximum compensation for your Jet Ski accident injuries.
Jet ski accidents may result in serious injuries and damages for the victims. Our Miami watercraft injury attorneys at Bernstein & Maryanoff are eager to help you obtain the compensation and justice you deserve following your jet ski accident. In order to receive any compensation or damages you deserve, you must first speak with an experienced attorney — and we're here to help you with just that. Our legal team will guide you through every part of your jet ski accident lawsuit, prepare a legal strategy for your success, and put up a strong fight defending your rights pertaining to your jet ski accident.
NO FEES UNLESS WE WIN
Protecting Your Rights Since 1983
Turn to the experts at Bernstein and Maryanoff and get your free legal consultation regarding your jet ski accident injury.
Hablamos Español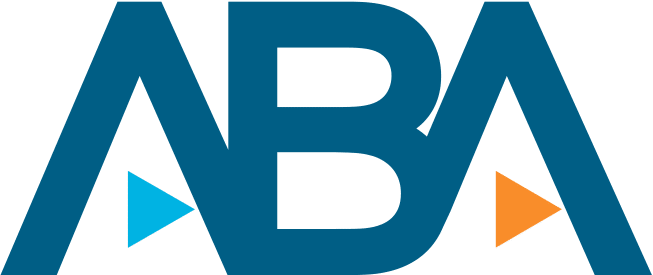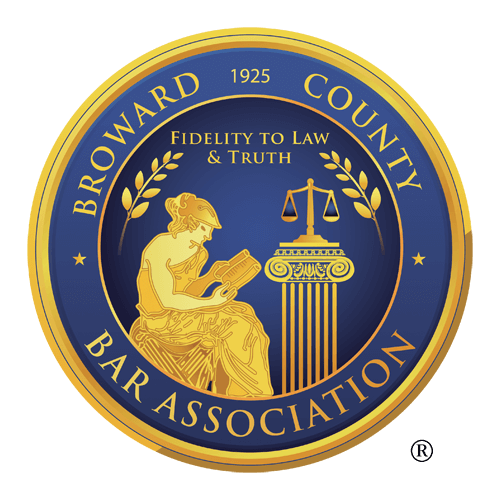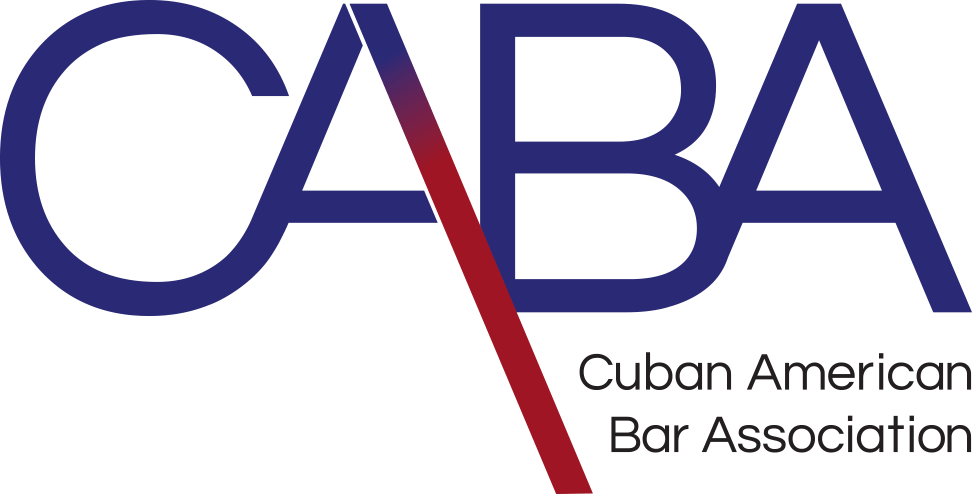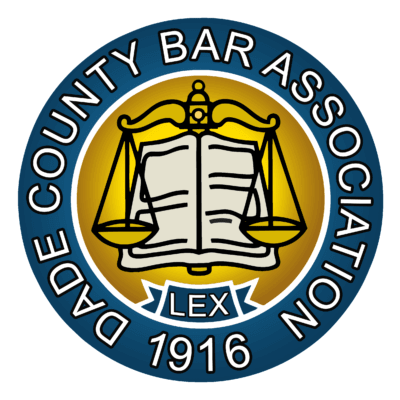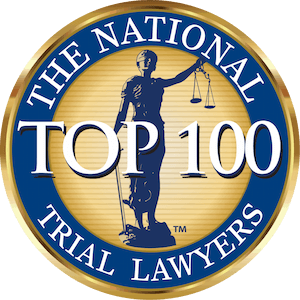 How common are jet ski and boating accidents in Florida?
Given the popularity of water activities in Florida, especially skiing, it's unsurprising that jet ski and boating accidents can be quite common. Many factors can cause boating accidents, including falling overboard, weather, colliding with jet skis, and operator negligence. Despite the reasoning behind your skiing accident, it can still be a scary experience that requires legal expertise and guidance to obtain proper compensation.
Florida water accident statistics
The Florida Fish and Wildlife Conservation Commission reported that in 2022, Florida had over 700 reportable boating accidents each year between 2019 to 2022. Last year in 2022, Florida had 735 total boating accidents, which was almost exactly the same number as the number of accidents in 2021. Sixty-five people lost their lives in 2022 due to these boating accidents.
The most common cause of death in boating accidents is drowning, typically when a passenger falls overboard while not wearing a life jacket. The Florida Fish and Wildlife Conservation reported that 81% of drowning victims were not wearing a life jacket at the time of their death.
Nearly half of all reported boating accidents, making up 43% of reported accidents, is improper lookout or attention and the watercraft being handled by an inexperienced operator. An inexperienced operator handling a watercraft can be hazardous to those onboard their vessel as well as their surroundings, such as those traveling on jet skis.
Who can be sued in a jet ski accident?
As with any personal injury accident, it's necessary to determine the cause of the accident in order to obtain fair compensation. If you want to be successful in your case, you must demonstrate a relation between the responsible party's actions and the injuries you have sustained from the incident. Establishing negligence on behalf of the defendant is essential in proving the cause of the accident, regardless of the defendant's specific relation to the watercraft at issue.
Some of the most commonly sued parties in a jet ski accident include:
Operator
Similar to an inexperienced driver on the road, an inexperienced watercraft operator can be incredibly hazardous. Many conditions must be considered when operating a boat or jet ski, including the tide, weather conditions, other boaters, swimmers, and more. Having the proper licensure and boater education is essential for operator safety. If you have been in an accident with an inexperienced operator, it is likely you will be successful in proving their negligence and establishing their liability for the accident.
Owner
The owner of the boat can be deemed liable if they allow an inexperienced person to operate the watercraft. By loaning their boat to someone unqualified to handle the watercraft, the owner can be deemed negligent and thus liable for the accident at hand.
Boat rental or seller
A boat rental or seller may be liable if they forget to administer the proper maintenance care required for the boat or jet ski to operate safely. A failure to care for watercraft maintenance and subsequently allowing a person to purchase or rent them places that person and others in harm's way due to the potential for an accident or damage.
Event organizers
Event organizers can be held liable for negligently creating hazardous conditions for which boating operators are expected to navigate. Certain boating events, such as parages, regattas, and so forth, require careful planning and execution to avoid accidents. Should the event organizers fail to create safe conditions for boat and jet ski operators, they may likely be held liable for any accidents resulting from their particular event.
Was alcohol involved?
Unsurprisingly, determining whether alcohol was involved in a boating or jet ski incident is a key part of determining liability. It is illegal to operate a water vehicle while under the influence of alcohol in the state of Florida. A person who is convicted of operating a boat while intoxicated may be subject to several different kinds of penalties, including monetary fines and extensive jail time. Should the boating accident result in a person's death or severe damages, the intoxicated boat operator can face felony charges.
Provider of alcohol
In Florida, the provider of alcohol may be held vicariously liable for a boating accident if the alcohol is sold illegally and the illegal sale was the cause of the operator's intoxication. The legal team at Bernstein & Maryanoff can help you determine whether the provider of alcohol can be sued as a liable party in your jet ski accident case.
How do you prove liability in a jet ski accident?
Proving liability in a jet ski accident can be tricky and requires you to be able to prove that the defendant was negligent. Once negligence has been established, you can prove that the negligent party was liable for the jet ski accident.
Proving negligence in a jet ski accident
Establishing negligence and recklessness on behalf of the other party is essential in determining liability in a jet ski accident. Regardless of the type or size, every watercraft operator has a legal obligation to exert reasonable care while operating their boat. The boater whose negligence caused the accident will likely have to compensate each victim for their damages.
Many laws are specific to boaters and jet ski operators at state and local levels. Any violation of these laws may help establish the defendant's negligence. Any breach of boating laws is typically a strong argument for being held liable for the boating accident.
The most common types of jet ski accident claims
Jet ski and boating accidents are similar to automobile accidents because they have similar claims. Some of the most common types of jet ski and boating accident claims include the following:
Property damage
Property damage occurs when your personal property has been destroyed due to another person's negligent behavior and reckless conduct. Any damage sustained to your jet ski, boat, or other personal belongings involved in the boating accident can be compensated for in your settlement. It's important to document all the damage and repair expenses incurred from the accident and provide this information to your personal injury attorney as soon as possible.
Personal injury
Unsurprisingly, jet ski and boating accidents often lead to the passengers sustaining some type of personal injury. Whether the injury is minor or catastrophic, the attorneys at Bernstein & Maryanoff will ensure you are adequately compensated for in your settlement package. Our personal injury attorneys are well-versed in handling jet ski and boating incidents, so regardless of the extent of the injuries, our legal team will ensure that you are in good hands.
Catastrophic injury
While experiencing any type of personal injury can be frightening and burdensome, catastrophic injuries caused by boating accidents can be especially traumatic for the victims. Catastrophic injuries include any injury that results in permanent or long-term impairment that exponentially changes the victim's life for the worse. Catastrophic injuries often include spinal cord injuries, traumatic brain injuries, severe burns, or loss of limbs.
Catastrophic injury victims typically require extensive assistance both medically and personally. These injuries result in extremely costly medical bills due to surgical procedures, specialist visits, rehabilitation services, medications, and any other medical services the victim may require. Our catastrophic injury attorneys at Bernstein & Maryanoff are well-equipped to assist you through this difficult experience and will be sure to reach the most favorable settlement for your catastrophic injuries.
Jet ski claims have special rules in Florida
It's important for avid water activity lovers in Florida to understand that special rules apply to jet ski accident claims. In Florida, personal watercraft accidents may be subject to limited liability, meaning that victims of a jet-ski accident may be limited to whom they can bring a claim against. The legal team at Bernstein & Maryanoff can walk you through the special rules regarding jet ski accidents in Florida to determine whether you may have a viable case for your injuries.
Typical jet ski accident injuries
Jet ski accidents can result in many different injuries. Some of the most common types of jet ski accident injuries include:
Pneumonia
Nonfatal drowning
Burns
Broken bones
Traumatic brain injuries
Internal bleeding
Organ damage
What to do after a jet ski accident
Taking certain steps after being involved in any type of watercraft accident is essential.
The first thing you should do if you find yourself involved in a boating accident is to contact emergency services right away to handle any injuries and to report the case to law enforcement. It's also essential to exchange contact information with the other parties involved for the sake of insurance purposes and your potential lawsuit.
It's also important to record the accident by taking photographs and writing notes regarding the accident. You must also contact your insurance company and a qualified jet ski accident attorney as soon as possible to ensure you receive proper compensation for your damages.
If you were injured on a jet ski, we can help
If you have recently been injured in a jet ski accident, our Miami-based jet ski accident attorneys can help you receive the maximum compensation available for your damages. Contact our legal team as soon as possible to discuss your case and get started with your lawsuit.
How do I file a jet ski accident lawsuit?
If you're looking to file a jet ski accident lawsuit, it's important you contact the experienced attorneys at Bernstein & Maryanoff right away. Our jet ski accident attorneys will guide you through what to expect during your lawsuit. Once you've retained our law firm, your attorney will begin collecting the proper information in order to file a summons and complaint, which is the first step to officially beginning your lawsuit.
Our legal team will use their expertise to ensure you feel comfortable, informed, and trusting throughout this stressful process. While our lawyers take care of your case, you will be able to focus on your smooth recovery from any injuries you sustained in the jet ski accident.
NO FEES UNLESS WE WIN
Protecting Your Rights Since 1983
Set up a free legal consultation with the jet ski accident attorneys at Bernstein & Maryanoff to discuss your case today.
Hablamos Español
Sources:
Goguen, D. Can I Get Compensation for a Severe or Catastrophic Injury?
Florida's Boating and Alcohol Laws.
FWC releases 2022 Boating Accident Statistical Report. (2023).