Legal Malpractice – Fees, Costs and Expenses
If you are unable to settle a compensation dispute with a lawyer, you should consult a legal malpractice attorney to explore your legal options.
Many clients who are dissatisfied with their lawyers' handling of their cases have gauged the lawyers' performances against the amount of money they paid the lawyers for handling the cases. It is important to understand the various fees, costs, and expenses associated with an attorney's compensation for legal services before you dispute a lawyer's bill.
Here are some of the charges you can expect a lawyer to incur in handling your case, and the fees you can expect to pay:
Types of Legal Fees
Consultation Fee: The lawyer may charge a fixed or hourly fee for your first meeting, where you both determine whether the lawyer can assist you. Be sure to check whether you will be charged for this initial meeting.
Flat Fees: A lawyer charges a specific, total fee. A flat fee is usually offered only if your case is relatively simple or routine, such as a will or an uncontested divorce.
Hourly Fees: The lawyer may charge you for each hour (or portion of an hour) that the lawyer works on your case. Some lawyers charge different fees for different types of work (legal research versus a court appearance), and lawyers working in large firms typically have different fee scales with more senior members charging higher fees.
Referral Fee: A lawyer who refers you to another lawyer may ask for a portion of the total fee you pay for the case. Just like other fees, the total fee must be reasonable and you must agree to the arrangement.
Retainer Fees: Think of a retainer as a "down payment" against which future costs are billed. Alternately a retainer fee can mean that the lawyer is "on-call" to handle your legal problems over a period of time.
Contingent Fees: The lawyer's fee is based on a percentage of the amount awarded in the case. If you lose the case, the lawyer does not get a fee, but you will still have to pay expenses. A one-third fee is common on contingency.
Fee Amount
Every client wants to know what the handling of their case will cost when it's all said and done. The number of legal fees in your case will depend on several factors, including:
The time and labor required to handle your case;
The novelty and difficulty of the legal issues involved, and the skill required to properly handle your case;
The likelihood that the acceptance of your case will limit your lawyer's opportunity to handle other cases while representing you;
The time limitations imposed by you or by your circumstances;
The experience, reputation, and ability of the lawyer performing the services.
Filing fees and other court costs;
Photocopying;
Telephone and postage charges;
Paralegal Time;
Messenger service costs;
Computer or online legal research costs;
Secretarial and staff time costs;
Deposition and court reporter costs, including transcripts;
Costs for experts, consultants, and witnesses;
Costs for investigators;
Process servers (for delivery of legal documents relating to the case);
Travel Expenses.
There may be other charges not listed above. It is a good idea to ask the lawyer for a written estimate of anticipated costs to make sure you understand all the different costs that you will have to pay. For example, you will want to find out if there is a set rate for some costs (e.g., $0.15 per page for copying costs). If you are concerned about the costs building up, you can also tell your lawyer that any costs over a certain amount have to be approved by you in advance. You also may be able to negotiate in advance the amount charged for many of these costs.
Legal Malpractice – Fee Agreements & Disputes
A common complaint from clients is that they never know what to expect in terms of payment for their lawyers' legal services, and do not understand their options if they disagree with something that occurs in the payment process. If you feel you have a valid dispute with an attorney about legal fees, consult a different lawyer to explore your legal remedies.
Much of the confusion over legal services can be avoided through an understanding of the fee agreement process and what a typical fee agreement will cover. Following are a few helpful guidelines on how a fee agreement with a lawyer will generally work, and what you can do if a dispute arises over the agreement.
Injury or Accident Cases: Most personal injury cases are charged by contingent fees, meaning that the lawyer agrees to take a certain percentage of the settlement, usually one-third. If the victim does not win the case, there are no lawyer's fees.
Civil and Divorce Cases: Such cases are billed on an hourly basis, which can vary greatly from case to case and lawyer to lawyer. Factors such as the lawyer's experience and type of case will affect hourly pricing.
Retainers: A retainer represents a certain number of hours at a set price, often an estimate of the total cost. A client pays a retainer in advance.
Criminal Cases: A flat fee paid upfront is normal pricing practice for criminal cases. Because of the intricacies of a criminal case, pricing usually doesn't lend itself to contingent fees or hourly rates, as these cases typically involve numerous and complicated legal procedures.
Here are some questions you should ask your attorney:
Type of Fee Arrangement: How will the lawyer bill, such as hourly, on contingency? Also, will a retainer be required?
Type of Permissible Costs: Which costs are passed on to you, such as copying and online legal research?
Estimated Fees and Costs: What will the case cost? The lawyer should be in a position to give you a "ballpark" estimate of both fees and costs based upon past experience.
Frequency and Detail: How often will you be billed, and will interest or other charges be added to unpaid amounts? The lawyer's bills should include details of the services provided along with an itemization of costs.
Basic Charges: If the lawyer charges by the hour, you should find out the minimum billing segment. Is it one-quarter or one-tenth of an hour or some other figure? You should also find out whether you will be billed for work by others — associates, legal assistants, or paralegals.
Control: How much control will you have over fees and expenses? Do you want to be notified after fees and expenses reach a certain amount? Do you want to be notified before the lawyer incurs an expense over a certain amount?
Fee Disputes
If you think your lawyer's bill contains an error or something that you did not agree to, you should contact the lawyer immediately and try to resolve the problem directly. If you cannot resolve your problem, many state and local bar associations offer fee arbitration programs.
Arbitration panels and committees offer an out-of-court forum to settle disputes between lawyers and their clients. Generally, arbitration is a simpler process than going to court. Typically, either the client or lawyer involved in a fee dispute can request arbitration by writing the appropriate authority. Both parties need to agree to the process. A lawsuit against your lawyer is another option (whether for legal malpractice or breach of contract) if you believe that you are being overcharged, or that your attorney has violated the terms of your agreement.
If you suffered a loss due to the conduct of a lawyer, you may be entitled to recover some of your losses through a client trust fund established in association with a state bar or through a state court. Typical losses reimbursed by such funds include theft of estate and trust assets, escrow deposits in real property transactions, settlements in personal injury litigation, debt collection receipts, money embezzled in investment transactions with law clients, and unearned fees paid in advance to lawyers who falsely promise their legal services.
If you feel you have a valid dispute with an attorney about legal fees, consult a different lawyer to explore your legal remedies.
Related: Legal Malpractice Resources
About the Author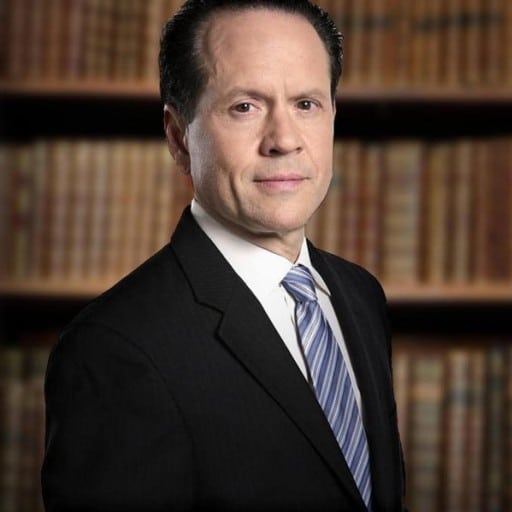 Jack G. Bernstein, ESQ.
Jack Bernstein is a hard-working and highly motivated personal injury attorney in Miami, Florida with over three decades of experience. He is a strategist and idea person, with a genuine passion for helping his firm's clients. If you've been injured, contact Jack Bernstein today for a free evaluation of your case.