Is It Illegal to Drive Without Insurance?
Car owners incur considerable expenses, including gas, maintenance, registration fees, and auto insurance. Insurance is a financial safety net for car owners. When your car is insured, your auto insurance plan covers the majority of the costs of repairs when you're in a motor vehicle accident. It also compensates car owners if their car is stolen. Since other forms of insurance, such as home, life, and disability insurance, are optional, you might wonder about Florida car insurance laws.
Is it illegal to drive without insurance?
Each state sets its laws for auto insurance requirements. Some states have severe penalties for driving with no insurance, including jail time. Other states may permit drivers to forgo insurance if they prove they have the financial means to cover expenses from a car accident, such as medical bills and property damage costs. These drivers must prove their financial means or risk authorities suspending their registration and driver's license.
Is it illegal to drive without insurance in Florida?
Florida's estimated population was over 21.7 million as of July 2021. The U.S. Census Bureau reports that more than 21% of the state's population is 65 or over. As of 2015, when the state's population was just over 20.2 million, there were 14.2 million licensed drivers living in the state.
Florida is also a significant tourist destination. In addition to people visiting Disney World and other world-renowned tourist destinations such as Key West, Florida welcomes snowbirds each year. Millions of Canadians and Americans head south for the winter months, adding to the traffic volume on Florida's roads.
Driving without insurance is illegal in Florida. Drivers without car insurance in Florida face financial penalties. Authorities suspend uninsured drivers' registration and license plates, and drivers can't reinstate their plates and tags until they pay a fine.
Can you get car insurance without a license?
It's possible to buy an insurance policy without a driver's license. Insurance companies may subject you to rigorous vetting and require you to have a policy that names you as an excluded driver. Insurance companies may also classify you as a high-risk driver and charge higher insurance fees.
There are legitimate reasons some individuals without a driver's license may wish to own and insure a vehicle. Anyone interested in collecting or learning to repair vehicles may purchase cars they don't drive. Others may want to have a vehicle their child or grandchild can use. People may also lose their license due to a medical condition, such as loss of vision, but wish to retain a vehicle others can use to help them run errands.
NO FEES UNLESS WE WIN
Protecting Your Rights Since 1983
Do you have questions about lack of insurance related to a car accident?
Hablamos Español
What happens if you get pulled over without a license?
Police officers use a driver's license and registration to verify the driver's identity and ensure they comply with state laws. That's why these are the first things police ask to see when they stop a driver.
Each state sets its penalty for driving without a license. In some states, police officers can arrest you or issue a citation for your infractions. Some states automatically impound vehicles driven by unlicensed individuals.
What is the maximum fine for a conviction of driving without a valid driver's license?
Fines vary from state to state, with some forgoing fines in favor of community service and vehicle forfeiture. After a first offense, Delaware may impose a fine of up to $4,000, while those who reach their fourth offense in Georgia may receive a $5,000 fine. Indiana may issue a fine of up to $10,000 for a first offense, while Illinois has the most severe penalties for unlicensed drivers. A second or subsequent offense carries a fine of up to $25,000.
As of 2020, more than a quarter of Florida drivers didn't have insurance, and millions drove without a valid driver's license. The penalties for driving without a valid driver's license in Florida vary based on whether it's a first, second, or third offense. A first offense typically involves a fine of $500 or 60 days in jail. These penalties double for a second offense. Drivers may be sentenced to up to five years in jail or $5,000 for any subsequent violation. Those found guilty of more than two instances of driving without a license will spend no less than ten days in jail, regardless of the court's imposed punishment.
Florida Auto Insurance Requirements
As a no-fault state, drivers registered in the Sunshine State must have minimum coverage amounts. The state's requirements include $10,000 of both personal injury protection (PIP) and property damage liability (PDL). Drivers receive an insurance card they must keep in their vehicle to provide proof of insurance.
There are thousands of car accidents every day in the United States. Those involved in a car crash may incur thousands in vehicle repair or replacement costs, medical bills, and other expenses, such as loss of income while receiving medical treatment. Driving without insurance can complicate your situation. Being in a car crash with an uninsured motorist can also cause legal and financial challenges.
When a lack of insurance complicates your accident claim, call our legal team. You'll receive a free consultation, and our legal experts will explain your rights and options. Our accident attorneys can prepare a legal strategy to protect your financial future and help you recover the compensation you deserve.
Sources
Census QuickFacts Florida. (2021).
Gabriel, A. (2022). Florida, eh? Why snowbirds in Canada love heading south.
Highway Statistics 2015. (2017).
Leefeldt, E. et al. (2020). No Sunshine State: Many Florida Drivers Don't Have Valid Licenses … Or Insurance.
Vallet, M. (2022). Driving without a license: Penalties by state.
About the Author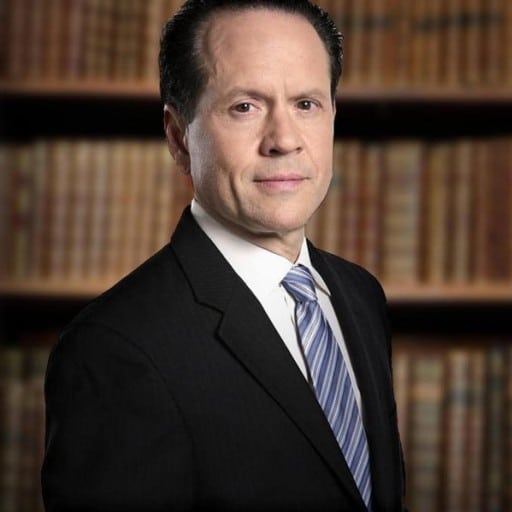 Jack G. Bernstein, ESQ.
Jack Bernstein is a hard-working and highly motivated personal injury attorney in Miami, Florida with over three decades of experience. He is a strategist and idea person, with a genuine passion for helping his firm's clients. If you've been injured, contact Jack Bernstein today for a free evaluation of your case.