Can Sex Offenders Go to Amusement Parks?
Many people consider Florida to be the amusement park capital of the world. For the millions of people who make the journey each year, and for residents of Florida, safety is extremely important.
If you're making plans to go to a park, you may wonder—Can sex offenders go to amusement parks? If they are allowed to go, are there restrictions? How is it regulated? The legal team at Bernstein & Maryanoff explains what you need to know.
Are Sex Offenders Allowed Entry Into Amusement Parks?
Sexual predators and offenders are prohibited from going to amusement parks. Most states have laws that prohibit offenders from loitering in places frequented by children. In addition, amusement parks are private facilities that may choose to ban sex offenders.
NO FEES UNLESS WE WIN
Protecting Your Rights Since 1983
Need Legal Representation?
Hablamos Español
What Is the Law in Florida for Sex Offenders Going to Amusement Parks?
There are two laws that prohibit sex offenders from going to amusement parks. Florida Statutes 948.30(4)(a)1 prohibits sex offenders on probation from visiting a park or playground without approval from their supervising court officer.
Florida Statutes § 856.0222 prohibits sex offenders from loitering near children. If the individual has a conviction, they may not loiter within 300 feet of a place where children are congregating, including amusement parks.
Can Sex Offenders Go to Disney World?
In its guest policies and park rules3, Walt Disney World Resort reserves the right to deny admission to its property to ensure the safety and security of guests. In addition, state and federal criminal laws apply at Walt Disney World parks, so the Florida law that prohibits sex offenders from loitering in places where children congregate prevents them from lawfully going to Disney World.
Disney World park rules that are available online don't directly prohibit sex offenders. If the conviction doesn't fall under Florida law that prohibits going to parks or places where children congregate, there's no direct ban in Florida law from going to Disney World. However, if you're coming from another state, laws in your state may be different. In addition, Florida law requires sex offenders who are in the state to register within 48 hours4.
Some people report having season ticket purchases revoked. While Disney doesn't do a criminal background check for each of its guests, if they realize they're a sex offender, they may deny entry.
To sum it up, convicted sex offenders usually can't go to Disney World. If they don't directly fall into a prohibited category, there are still challenges, including the requirement to register from out of state, and other state laws that may be more restrictive.
What Happens if a Sex Offender Gets Caught at Disney World?
If a sex offender gets caught at Disney World, park authorities may remove them without a refund. In addition, they may be charged with violation of Florida law, laws of their home state, or probation violation.
NO FEES UNLESS WE WIN
Protecting Your Rights Since 1983
Get Legal Help Now
Hablamos Español
Can a Sex Offender Stay on the Property and Just Not Go to the Park?
Some offenders may try to find a loophole, especially if the whole family is going to the theme park. However, resort hotels are also a place where children congregate.
For sex offenders, it may seem like a technicality to not go inside the park with your family, but you don't want to be arguing technicalities at a trial or at a probation hearing. It's too risky. You may be charged with a violation of probation, Florida law, or state law.
What if a Sex Offender Is No Longer on Probation or Covered Under Sex Offender Laws?
It may be the case that an offender is no longer on probation for the sex offense. Florida's sex offender loitering laws may not cover their situation. In these cases, they may lawfully go to an amusement park if:
There are no laws in their home state that prohibit them
They don't fall under sex offender registration laws
But remember that the parks are private companies. They can ban individuals for any reason—even for a criminal conviction for which a person has long served their sentence.
Can a Sex Offender Go to Universal Studios?
Universal Orlando Policies and Restrictions5 available online do not expressly prohibit sex offenders. However, sexual predators and offenders are usually prohibited under Florida law, terms of probation, or the state laws where the offender resides.
What Are the Travel Laws for a Sex Offender Going to an Amusement Park?
Sex offenders have significant restrictions on travel both before and after they serve their term of probation. Even if criminal charges are still pending, there may be terms of pre-trial release that prohibit somebody from traveling out of state.
Registration Requirements
There are restrictions on traveling in general. Sex offenders often have registry requirements. While these requirements may vary by state, in general, they require the offender to periodically update their information with a law enforcement agency. The rules may prohibit the offender from traveling to another state without permission.
In addition, Florida law requires sex offenders present in the state, even for a short time, to register their presence with the authorities. These restrictions alone can stop an offender from going to an amusement park or other famous Florida attractions.
Florida Law Restrictions
Also, there are prohibitions under Florida law. These laws stop certain sex offenders from living or even being near places where children often go, including amusement and theme parks. A person on probation or parole may be prohibited under the terms of their supervision.
Alternatively, there is a Florida law that prohibits certain offenders from going to an amusement park completely, even after they have completed the terms of their sentence.
Private Company Rules
In all circumstances, theme parks are run by private companies that may choose to refuse service. If a person has served their sentence and doesn't fall into any of the prohibited categories, it may be possible to go—but the person should be absolutely sure that they are not prohibited under their state law or the laws of the State of Florida.
NO FEES UNLESS WE WIN
Protecting Your Rights Since 1983
We're Ready to Help
Hablamos Español
How Can I Find Out If There Is a Sex Offender in Florida?
The Florida Department of Corrections website provides a searchable database to find sexual predators or offenders in the state. You can search for a specific person by filling out the search form and submitting it. The Florida Department of Law Enforcement agency provides this service to help people find out if there are sexual offenders living or working in Florida. However, the database is not intended to find the offenders for you.
Personal Injury Attorneys in Florida
Do you have questions about Florida law regarding amusement park sex offenders? Were you injured because an amusement park allowed a Florida sexual predator to enter the property? You have rights. Contact our attorneys today for a free consultation on your case.
Sources:
1FLA. STAT. § 948.30(4)(a) (2021)
3Walt Disney World. Walt Disney World Resort Property Rules. Retrieved 26 April 2022.
4Florida Department of Law Enforcement. Sexual Offenders and Predators Search – Frequently Asked Questions. Retrieved 26 April 2022.
5Universal Orlando Resort. Conditions of Entry. Retrieved 26 April 2022.
About the Author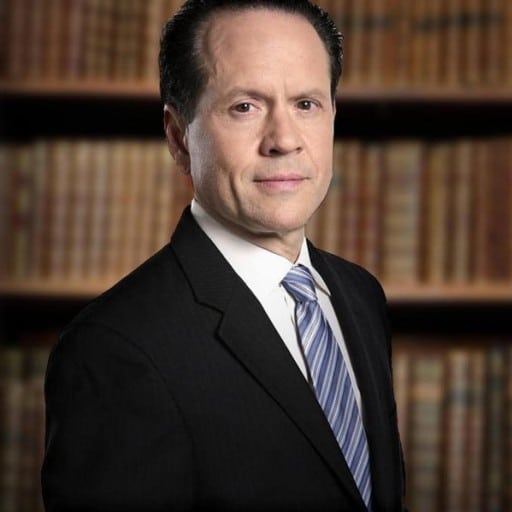 Jack G. Bernstein, ESQ.
Jack Bernstein is a hard-working and highly motivated personal injury attorney in Miami, Florida with over three decades of experience. He is a strategist and idea person, with a genuine passion for helping his firm's clients. If you've been injured, contact Jack Bernstein today for a free evaluation of your case.