If You Get Sick with COVID-19, Is Your Employer Liable?
During the COVID-19 crisis, jobs on the frontline can be hazardous. Whether you work in healthcare, law enforcement, a grocery store, in the food supply chain or elsewhere, your job is essential to all Americans. Unfortunately, your position may also put you at risk for COVID-19.
If you get sick with COVID-19, you might wonder if your employer is liable. While the answer is not completely clear at this time, it looks like employers may be liable in some circumstances. Our Miami personal injury lawyers explain if your employer is liable if you get sick with COVID-19.
Can Your Employer Be Held Liable If You Catch Coronavirus?
If you get sick with COVID-19 (Coronavirus),
your employer is liable
in some circumstances. Some states have passed laws that extend workers' compensation benefits to government workers or even to all first responders. In states without such a law, your employer may still be liable if you get sick with COVID-19. In that case, you have to prove that you
contracted the virus at work
and that contracting the virus was a particular hazard of your employment.
What Is the Employer Liability for COVID-19?
Whether your employer is liable for you contracting COVID-19 is not clear, as of this writing. COVID-19 is unlike anything the world has ever seen. There has not been a pandemic quite like the Coronavirus in recent history. In addition, there has never been a government response with periods of quarantine and isolation. Because of that, laws are not entirely clear as to how to treat circumstances where employees contract COVID-19 on the job.
Employee Liability for COVID-19 Through the Workers' Compensation System
When there is employer liability for an employee contracting COVID-19, it takes the form of workers' compensation. Workers' compensation is the system that protects and pays employees when they get hurt on the job. While third-party liability is possible in some circumstances, generally, when we're talking about employer liability for COVID-19, we're talking about workers' compensation laws.
Florida State Employees and COVID-19 Workers' Compensation
The State of Florida has answered the question definitely in favor of Florida workers. The Division of Risk Management has directed insurers to honor COVID-19 claims for state employees who work on the front lines. If you are a frontline employee and you contract COVID-19, there is a good chance that your claim will be covered. First responders and healthcare employees who work for the State of Florida are covered by workers' compensation laws.
RELATED: Florida Workers' Compensation Laws and Coronavirus (COVID-19)
Florida Private Sector Employees and COVID-19 Workers Compensation
For private-sector employees, liability for workers who contract the virus isn't as clear. Without the guidance of a state directive, it is unclear how current laws might apply to this new situation. While it seems unlikely that employers in the private sector have workers' compensation liability, it might be possible that's the way the courts will see it.
Florida spells out employer liability for occupational diseases in Florida law 440.151. The law says that the nature of the employment must be the major contributing cause of the disease for the employer to be liable. In other words, ordinary diseases of life are not covered. Florida law 440.151(2) says that there is no employer liability for common diseases that the general public is exposed to through daily life. There must be substantially higher incidents in employees than there are in the general population in order for employer liability to apply.
Example of COVID-19 Sickness and Employer Liability
For example, you may be an employee of a large grocery store. Because of your work, you have frequent contact with the public. You may be able to prove that the rate of COVID-19 infection among customer-facing employees is higher than the incident rate among the general public. In that circumstance, there's a possibility that you can prove that your infection is work-related. The same would be true for someone who works as a nurse or works in a senior home. Anyone who has a high-exposure risk because of their employment may be able to prove that contracting the virus is not an ordinary disease of life.
Workers' compensation was never meant to cover common illnesses that we contract from one another. It isn't supposed to cover things like the common cold or flu. So it might seem like COVID-19 is undoubtedly not covered by workers' compensation. Employees may indeed have a hard time proving their case for employer liability for COVID-19. However, the Coronavirus is not the common cold or flu. It's a new danger.
The way that the State of Florida and the entire United States have responded to the crisis is unprecedented. Also, the State of Florida has changed its policies for government workers by stating that claims for state front line employees will be covered.
Do Employers Have to Pay Employees Who Get Sick With COVID-19?
In summation, it's not entirely clear whether an employer is liable for COVID-19 cases. At first glance, it appears that the workers' compensation law excludes ordinary, contagious diseases like the cold and the flu. However, it's also true that the Coronavirus and the response related to the crisis is unlike any situation that has ever occurred before. That means it is genuinely unknown whether an employer is liable if you get sick with COVID-19.
Attorney for COVID-19 Employment Liability
The best way to know if you have a case is to speak to an experienced Florida personal injury attorney. Likely, whether you have a strong case comes down to the individual circumstances. An attorney can help you evaluate your case. They can help you determine your options and what you need to do to make your case successful.
If you've contracted COVID-19, we invite you to speak with our team of attorneys for COVID-19 employment liability. We want every COVID-19 victim to exercise their rights to the fullest extent of the law. We're prepared to give you honest and accurate information about whether you have a case. Then, we're ready to do whatever it takes to help you in the best possible way. Call us today for your free and confidential consultation.
About the Author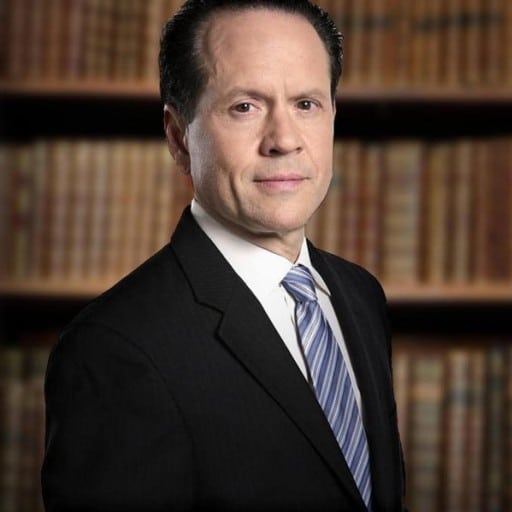 Jack G. Bernstein, ESQ.
Jack Bernstein is a hard-working and highly motivated personal injury attorney in Miami, Florida with over three decades of experience. He is a strategist and idea person, with a genuine passion for helping his firm's clients. If you've been injured, contact Jack Bernstein today for a free evaluation of your case.