Injured at Walmart? Here's What You Need to Know
With 383 stores in Florida alone, it might seem like there's a Walmart on every corner. Walmart processes more than $36 million in sales each hour. With so many Americans depending on Walmart for their daily needs, accidents at Walmart stores are a common problem. 
If you're hurt while shopping at Walmart, you have important rights. There's a good chance that you may deserve financial compensation. Here's how our Miami Walmart injury lawyers can help you.
Walmart Accident Lawyers
Our Walmart accident lawyers can represent you if you get hurt in an accident at Walmart. We can help you understand your rights and file a claim for compensation on your behalf. With our legal team, you have full-service representation through every aspect of your case until you get the results you deserve. It's our goal to help every accident victim maximize their financial compensation.
Walmart and other large corporations can be tough to sue. In general, smaller to medium-sized businesses will hire third-party insurance to deal with any lawsuit happening on the premises of a business.
On the other hand, Walmart is such a large corporation that it created its own insurance department to handle injury claims and lawsuits. This means that Walmart will make filing a claim or lawsuit against them as long and arduous as possible. That's why having an accident lawyer specializing in claims and lawsuits against big corporations is necessary to pursue a settlement.
NO FEES UNLESS WE WIN
Protecting Your Rights Since 1983
Our team at Bernstein and Maryanoff have the most in-depth and up-to-date knowledge of Walmart personal injury claims. Let our experienced lawyers for Walmart accidents fight for you.
Hablamos Español
What to Do If You Get Hurt at Walmart
First and foremost, if you sustain a bodily injury of any kind, prioritize medical care as soon as possible. Not only is it important to schedule a checkup, but seeking medical attention sooner rather than later can significantly aid your claim or lawsuit. Generally, the best plan of action when sustaining an injury at a Walmart is to:
1. Gather Evidence
Report the accident to Walmart employees. If you can, take photos of the accident scene and gather names and contact information for witnesses. Gather the name and contact information of the Walmart store manager where your injury occurred. Additionally, take down the names of any employees you spoke with after sustaining your injuries. Continue with follow-up medical care.
Important tip: Do not, under any circumstance, give a statement to Walmart employees or sign any accident report or any forms provided to you by Walmart. You are not legally required to sign any document given to you by Walmart. In some cases, Walmart can use a given statement or a signed incident report as evidence to dismiss your case or claim.
2. Seek Medical Care
You should seek medical care for any sustained injury at Walmart immediately. Even if you do not notice anything or have very mild injuries, getting a professional checkup from a physician is best.
Seeking medical attention right away uncovers not only underlying injuries you may not be aware of but also creates a strong record of injuries sustained in your accident at Walmart. Medical records and evidence are among the strongest influences in winning a claim or lawsuit in court, so having the most accurate and up-to-date records of sustained injuries is vital.
3. Write and Send a Demand Letter
A demand letter is a letter that outlines requests from you that Walmart is expected to take following an accident or injury.
A demand letter will include:
Quantity of money owed to you

Reason(s) you are owed the money

Your contact information

Address for payment to be sent to

State a time frame (usually one to two weeks) for payment to be sent to you

Express that if they do not respond, you will be taking legal action against them
In some states, you must formally demand money owed to you or property returned, fixed, or otherwise. You cannot proceed with a legal claim or lawsuit in these states without first sending a demand letter.
4. Take Walmart to Court
If an agreement or settlement is not reached via a demand letter, taking Walmart to court will be your next step. While you can choose to represent yourself in small claims court, it is highly advised that you seek legal counsel and guidance before choosing which legal avenue to drive down. You can take Walmart to small claims court for any monetary amount under $10,000.
Can You Sue Walmart for Falling?
Yes, you can sue Walmart for falling. These types of claims or lawsuits are called slip and fall injuries and are one of the most common types of personal injury lawsuits in grocery and department stores.
Any Walmart store is a business, and every business open to the public has a very high legal obligation to keep the premises safe for customers. You may have a valid claim if you slip on a spill or trip over products in the aisle. You must be able to prove that the fall occurred because of the negligence of Walmart employees.
In many cases, you can sue Walmart for falling. A general guideline for determining whether Walmart is at fault will consider these factors:
Walmart, as a business or its employees, caused the accident out of negligence.

Walmart or its employees were aware of the potentially dangerous situation and did not take action to fix it.

Walmart would reasonably know about the hazardous condition and failed to adequately prevent the hazard.
How to Sue Walmart
First and foremost, when considering suing Walmart, you will want to seek out the best legal attorneys you can find. Walmart is known to be ruthless in trying to minimize, if not completely erase, all settlements or claims filed against it.
While the process from filing a lawsuit up until you receive compensation is long and can take quite a bit of time, the best place to start is gathering evidence and setting the scene for a judge.
To create a strong case, your claim must meet the following criteria:
Duty:

This step involves proving that Walmart had a legal duty to provide to you, the customer, and the particular instances that Walmart had that duty.

Breach:

After proving that Walmart sustained a legal duty to you, you must prove that Walmart breached that legal duty, and failed to maintain that legal duty.

Causation:

Upon the breach of the legal duty that Walmart owed to you, causation will involve determining and explaining the damages or injuries that their failure of legal responsibility created in your accident or injury.

Damages:

Damages refer to the proving that the specific injuries occurred because of the negligence of Walmart. This includes medical bills, reports, loss of wages, and more.
Your next step is to find and consult with a specialized attorney to assist you in furthering your claim against Walmart. Assessing duty, breach, causation, and damages can also be done with or by your attorney.
NO FEES UNLESS WE WIN
Protecting Your Rights Since 1983
Properly filing a claim can make or break your case. Let our experienced attorneys help.
Hablamos Español
How Long Does It Take to Get a Settlement Check From Walmart?
How long it takes to get a settlement check from Walmart depends on how long it takes to resolve your claim. Once you resolve your claim, you can expect a settlement check in six weeks or less.
In many cases, it only takes three weeks to get your check. Before receiving a settlement check, you must go through the case resolution process. The process of settling with Walmart can take several months or even longer.
Walmart Personal Injury Settlements
A Walmart personal injury settlement is the result of filing a legal claim. You must prove that you deserve financial compensation based on the law that applies to your case. The settlement you get in your Walmart personal injury case depends on your damages and the strength of your case under the law.
A Walmart accident can occur in any of the following types of ways:
Falls over products, packaging, or equipment in the aisles

Trips and falls over other patrons

Falling objects from high shelves

Car accidents in the parking lot

Assault and battery; intentional acts of violence

Parking lot falls on water, ice, and debris

Slips on slick surfaces in the store

Injuries caused by products in the store
Any way that an accident occurs at Walmart may be grounds for legal liability for the store.
In some cases, an accident or injury does not even need to occur on Walmart premises to seek legal damages. In 2015, actor Tracy Morgan was the victim of a collision caused by a Walmart delivery truck. When the driver had fallen asleep at the wheel while speeding in the delivery truck, the truck collided with Tracy Morgan's limousine. While this incident did not occur on Walmart property, Walmart settled in court with Tracy Morgan.
Where Do I File a Claim Against Walmart?
If you're hurt in an accident at Walmart, where you file your claim may be significant. When seeking to talk directly to Walmart, finding and calling a Walmart injury claims department number may give you more information.
In most cases, you bring your claim in the local court where the accident occurs. For example, if you get hurt in a store in Miami, you will file your case in a state court located in Miami. Different states have different laws for the allowance of filing a legal claim before you are no longer allowed to seek a legal claim. Checking for state laws on statute of limitation and consulting an attorney will give you a better idea of how much time you have before filing a legal claim or lawsuit.
However, you may also have the option to bring your claim to the location where Walmart has its headquarters. There are different laws and deadlines that apply, so it's essential to speak with an experienced lawyer for Walmart accidents and file your claim in the most advantageous way.
Walmart Employee Injury Policy
If you are an employee of Walmart, you will generally be going through the workers' compensation programs available to you through Walmart and not opting for legal counsel or action against Walmart.
However, there are a few instances where an employee of Walmart might consider going through the legal personal injury system when dealing with an accident or injury on the job. Situations wherein Walmart or an employee of Walmart acted with malice or in negligence could be potential avenues to seek a legal claim against Walmart as an employee. If this is not the situation that resulted from your accident or injury, you will want to file a claim with workers' compensation instead.
One positive note to filing within workers' compensation is that fault is generally not a factor in these cases within Walmart. This means that even if Walmart was or was not at fault, there is a good chance of acceptance of a workers' compensation claim as long as it meets the proper requirements.
On the other hand, Walmart generally makes workers' compensation claims self-insured, which gives Walmart an incentive to pay out as little monetary damages as possible when dealing with workers' compensation claims. Walmart will generally attempt to disprove or dismiss internal workers' compensation claims. If you find yourself in this situation, seeking the legal advice and counsel of lawyers who sue Walmart is highly recommended.
I Slipped and Fell at Walmart
Getting injured can greatly impact your quality of life. Even when injuries seem minor, the damages might be more significant than you first realize. If you slip and fall at Walmart, you may demand monetary compensation for various damages. This may include:
Medical Bills
First, you may ask for payment for your medical bills.
It's crucial to keep track of all expenses related to medical care including:
Hospitalizations

Surgery

Medications

Doctor appointments

Medical devices

Therapy
Even if you have medical bills that may extend far into the future, you can work with an expert to determine the likely amount of your future needs.
Lost Income
You may also claim monetary payment for the income you cannot earn because of your injuries. This includes:
Earnings

Tips

Employment benefits

Bonuses

Vacation pay

Overtime

Commission
Not only does this include loss of wages due to the sustained injury, but it also can include loss of future wages that may be impacted by any long-term effects that directly cause the injury sustained in your case. Any kind of monetary loss can be a part of your claim.
Pain and Suffering
In addition, you can ask for extra compensation to account for your pain and suffering. This may include:
Grief

Depression

Loss of quality of life

Anger

Anxiety

Embarrassment or humiliation

Loss of companionship

Disfigurement
Quantifying pain and suffering damages can quickly become confusing so it's best to seek legal advice when creating your claim.
Walmart Injury Policy
Negotiating a legal claim with Walmart's injury policy is no easy task. Since Walmart self-insures its business and stores, Walmart is an expert in litigation and will often seek to throw out, dismiss, or elongate proceedings dealing with any personal injury claim brought against it. For a solid legal claim, make sure that you can easily identify and prove that Walmart or its employees acted with malice or negligence that directly resulted in your sustained injuries or accident.
When considering whether or not to file a legal claim against Walmart in a slip and fall or similar lawsuit, consider these potential scenarios that weaken your legal argument.
1. The hazard that resulted in your accident or injury was properly marked, taped off, or otherwise
If Walmart can prove that the hazard that caused your injuries was properly sectioned off or adequately labeled as a hazard, such as a wet floor sign, then Walmart can easily dismiss your claim by stating that it did not act out of negligence.
2. You Made a Conflicting Statement
As mentioned earlier, it is imperative not to talk directly to a Walmart employee or sign any documentation or forms they give you. If you sign a document stating that your injuries are minor and choose to file a legal claim, this documentation will discredit you and your argument in court.
3. Walmart Is Offering to Pay Your Medical Bills
Often, especially if Walmart fears a more significant settlement is owed to you, in some cases, they will offer to pay medical bills and proceed to throw out the rest of the claims made against them.
4. The Severity of Your Injuries Is Diminished
When a personal injury claim finds its way to Walmart, sometimes the legal team of Walmart will try to dissuade you and insist that your injuries are minor or not as severe as you may think they are. This tactic is often used by Walmart and other large corporations to try to get you to accept a lower offer or settlement.
5. Implementing Stall Tactics in a Personal Injury Claim
The legal team at Walmart is aware that there is a specified window of time where you can file a legal claim against them. In this scenario, Walmart will insist that you continue to go to doctors or seek second opinions, even when a physician has confirmed that maintenance treatment is all that is required moving forward. If you sustained a disability, they might tell you that you must determine all of the modifications to your home, car, or otherwise that you will need to return to daily life activities before filing a claim.
Walmart Personal Injury Accident Lawsuits
Most claims for accidents at Walmart are premises liability claims. The claim is based on Walmart's legal obligation to keep its property safe for customers. All for-profit businesses have a high duty to seek out and remedy dangers on their property before they have a chance to injure a patron. When they don't, and an accident occurs, the victim may claim compensation for their damages.
As the accident victim, it's up to you to show how the accident occurred. You must also show how it's the fault of Walmart and its representatives. To prove your case, you rely on evidence like witness testimony, medical records, medical bills, photographs, the recreation of the accident scene, and other evidence.
While it's up to you to prove your case, Walmart's legal obligation for its customers' safety is high. By showing how the accident occurred, you can show how Walmart officials could have prevented the accident by exercising reasonable care and caution.
How to File a Lawsuit Against Walmart
When considering all of the possible avenues, legal or otherwise, when trying to receive compensation from Walmart, it is incredibly easy to become confused and unsure of what to do. However, filing a lawsuit will require specific expertise from a trained and specialized professional.
With all the mind games and delays Walmart can throw at you in a legal battle, finding a lawyer specializing in this field will be your best chance to succeed and receive the highest possible settlement for your legal injury claim.
Lawyers for Walmart Accidents
Were you hurt in an accident at Walmart? Our attorneys for Walmart accidents can help you receive financial compensation. Let our team take every step to make your claims process smooth while you collect the maximum amount of financial compensation for your case.
Depending on where you are located, there are strict time limits to file your case. The sooner you contact us, the sooner we can begin fighting for justice for you. Call us today for your free consultation.
Sources
How to Write a Demand Letter. People Clerk.
Kell, J. (27 May 2015) Walmart Settles Accident Lawsuit with Actor Tracy Morgan.Time.
Walmart Corporate Florida Location Facts.
About the Author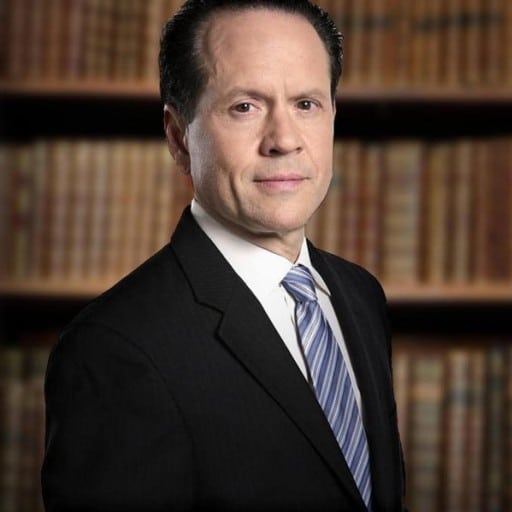 Jack G. Bernstein, ESQ.
Jack Bernstein is a hard-working and highly motivated personal injury attorney in Miami, Florida with over three decades of experience. He is a strategist and idea person, with a genuine passion for helping his firm's clients. If you've been injured, contact Jack Bernstein today for a free evaluation of your case.