Miami International Airport Accident Lawyers
Traveling to the airport is supposed to be a moment of excitement and anticipation. Perhaps you're heading out for a long-awaited family vacation. Maybe you're going to an important business meeting. Unfortunately, your plans can be quickly derailed if you're the victim of an airport accident. Miami International Airport (MIA) has more than 1,000 departing flights each day. Forty-five million travelers pass through the airport each year. With so much activity in one airport, accidents can happen.
Can you recover financial compensation if you're the victim of an airport accident? Who is responsible when you're in an accident at the airport? Here's what you need to know from our Miami International Airport accident lawyers.
Who Is Legally Liable for an Accident at Miami International Airport?
Any of the following parties may be liable for an accident at the airport:
Airlines – As businesses, airlines have a very high legal burden to care for the safety of their passengers. They must take active steps to identify dangers and fix them before passengers can get hurt. Things like aviation incidents, falling luggage, and even jostling of people can cause injuries at the airport. An airline may be liable to you for an accident.
State, federal, and local governments – Miami International Airport is in Miami-Dade County, Florida. The airport is under local, state and federal authority. Any of these government entities may be liable when an accident occurs at the airport.
Transportation companies – Many different transportation companies do business at the airport. Taxis, rideshares, and even public transportation are all mainstays at the airport. Drivers need to exercise care and caution. They must take into account that they're driving at a busy airport. Negligence on the part of a vehicle driver can result in legal liability for the transportation company.
Ground services companies; airport services companies – Lots of companies do business at the airport. Both the airlines and the airport itself might hire contractors to perform services like airline ground service, catering, custodial services, and security. Any of these companies may be legally liable if you're hurt in an accident.
Private individuals – Every person in an airport must be careful for the safety of others. Negligence laws apply to private individuals and companies alike. When you're injured because of the actions of another person at an airport, that person may be personally liable to you for your losses.
What Are the Legal Standards for Financial Recovery at Miami International Airport?
The legal standards for financial recovery at Miami International Airport depend on who is responsible for the accident. Private businesses, like the airlines and other companies that do business at the airport, have the highest legal standards for safety. They must take active steps to ensure that they conduct business in a manner that protects the well-being of their customers. On the other hand, if your case is against a government entity, you must prove a high level of wrongdoing on the part of the government.
The standard for private citizens is somewhere in between – ordinary negligence. The legal standard of negligence is just that the person didn't use the standard that a reasonable person would use in that situation. It's important to investigate your case to determine the legal standard that applies to your case. You must prove that the responsible party failed to live up to the standard of care that applies under the law.
Types of Miami International Airport Accident Claims
As a victim of an accident at the airport, you may have any of the following types of claims:
Car accident
Pedestrian accident
Public transportation accident
Airplane crashes and aircraft incidents
Parking lot incidents
How Our Miami International Airport Accident Lawyers Can Help
If you're in an airport accident, there are several ways that our injury attorneys can help. First, we help you preserve the evidence. You must work quickly to gather evidence and preserve it for your case. Second, we conduct an investigation to learn all of the true facts. Next, we apply the law to determine who is the responsible party and what you might stand to recover.
When you work with our Miami International Airport lawyers, we help you with each step of pursuing your claim. Our attorneys prepare your case and file your claim with the appropriate court. We handle each stage of the legal proceedings on your behalf. From investigating your case to trying your claim in court, we fight on your behalf until you have the justice that you deserve.
What to Do If I'm in an Accident at the Miami International Airport
If you're in an accident at the Miami International Airport, you should call emergency services. They can provide you with the medical care that you need and document that the accident occurred. You should seek medical attention as soon as possible. First responders can not only give you the treatment that you need, but they can help you document the fact that the accident occurred.
In addition, you should ask to file a report with airport operations authorities. They may take a report that an incident occurred. When you make the report, briefly state the facts of the accident. Don't guess at information, and don't worry if you don't have certain types of information. In addition, contact an attorney right away. They can help you preserve the evidence that you need to win the compensation that you deserve.
Contact Our Miami International Airport Accident Lawyers
Have you been in an accident at Miami International Airport? Our attorneys can help. The legal team at Bernstein & Maryanoff has been fighting on behalf of accident victims for more than 35 years. We're aggressive, experienced litigators. We want to help you receive justice in the legal system.
We know that it's not easy to be an accident victim. But you don't have to fight alone. Let the Bernstein & Maryanoff attorneys fight for you. Call us today for a complimentary consultation about your claim.
About the Author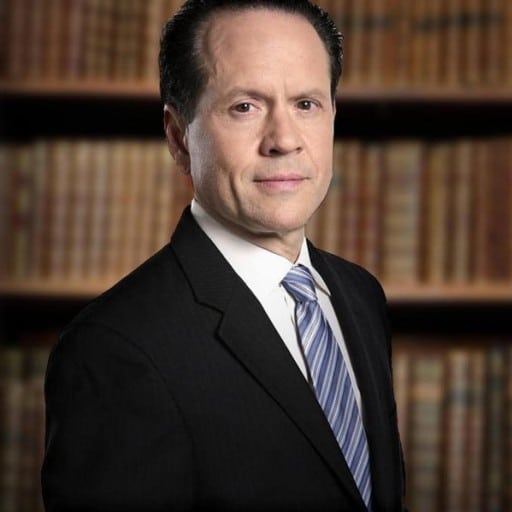 Jack G. Bernstein, ESQ.
Jack Bernstein is a hard-working and highly motivated personal injury attorney in Miami, Florida with over three decades of experience. He is a strategist and idea person, with a genuine passion for helping his firm's clients. If you've been injured, contact Jack Bernstein today for a free evaluation of your case.