Here's What Sets Our Miami Construction Accident Attorneys Apart

Miami Construction Accident Attorneys
Having the right Miami construction accident attorney on your side can make all the difference when you're hurt in a construction accident. At Bernstein & Maryanoff, we're the construction accident attorneys with the training and experience to help you get the relief that you need after a construction accident. Let our attorneys guide you through the claims process and work on your behalf to maximize your recovery under Florida law when you're hurt in a construction accident.
What Sets Our Construction Accident Attorneys in Miami Apart
Our attorneys for construction accidents in Miami combine our training, experience, and passion for working on behalf of construction accident victims. Our legal team knows how frustrating it can be when you're hurt in a construction accident. You may not even know where to begin.
That's why our attorneys don't just file cases. We advocate on your behalf and help you understand the claims process at every step. Our Miami injury attorneys evaluate every angle of your case for the best possible strategies and solutions. It's our goal to help you harness Florida law to utilize your legal rights. Being a great legal team means helping you understand the process so that you can participate in your case and have confidence that the Florida legal system is working for you.
Types of Construction Accidents and Injuries
Construction falls and construction accidents are on the rise. As Miami sees significant growth in the construction industry, construction accidents are on the rise, too. Although your employer may not have planned for you to get hurt in a construction accident, they may have cut corners to try and work more quickly. Here are just some of the ways that construction accidents and injuries can occur:
Nail gun injuries
Equipment entrapment
Highway construction accidents
Anchor bold failures
Roadway safety defects
Ceiling or wall tile failures
Explosions
Wall or roof collapse
Falling debris or equipment
Forklift accidents
Excavation accidents
Fires
Eye injuries from flying debris
Electrocution
Defective power equipment
Staging collapse
Hiring employees without adequately screening them
Not hiring enough employees
Making you work too long without breaks
Failing to dismiss workers who behave poorly
Not maintaining equipment properly
Failing to replace equipment when it wears out
Refusing to follow OSHA regulations
Operating without proper permits and approvals
Not following procedures recommended by equipment manufacturers
Other actions that lead to accidentsFaulty stairs
Having the proper safety gear but not using it
Falls from scaffolding, ladders, cranes, and other elevated surfaces
Failure to have the right safety gear
Laceration injuries
Poisoning due to toxic inhalation
Neck or spinal injuries
Chemical, heat, or electrical burns
Traffic control accidents
Impalement injuries
Crane accidents
Crushing or amputation injuries
Welding accidents
Legal Claims for Construction Accidents in Miami
The U.S. Bureau of Labor Statistics says that falls are the most common way that construction accidents occur. The construction industry is one of the most dangerous fields of employment in the United States. Frequent injuries include head, back, and spine injuries as well as fractured arms, wrists, and legs, sprains, whiplash, and bruising. Because no two cases are the same, you deserve a legal remedy that's as unique as you and your case. Because of high injury rates in the construction industry, Florida has strong laws that protect the rights of injured construction workers.
Laws for Construction Accidents in Florida
Multiple legal avenues might apply to help you get compensation when you're hurt in a construction accident. First, Florida's workers' compensation system might apply to your claim. Workers' compensation in Florida is a way to make sure that people who get hurt working in construction have their expenses covered.
If you make a claim through workers' compensation, you can ask for compensation for your medical bills as well as payment for missed work. These payments can be a welcome relief for you and your family. The workers' compensation system pays injured workers without them having to prove that the accident was the employer's fault. A workers' compensation claim may be your best option to get the compensation that you deserve after a construction accident.
Civil Claims Attorneys for Construction Accidents
Workers' compensation isn't always the best path after a construction accident in Miami. Workers' compensation doesn't cover you for pain and suffering damages. It also doesn't provide a complete remedy if the accident is the fault of a third party like a contractor, property owner, engineer, or developer. Your best option may be to bring a claim against one of these third parties for negligence or reckless conduct.
Products Liability Attorneys for Construction Accidents
You may have even more options. If your accident occurs because of a defective tool, a faulty piece of equipment, or another broken object, you may bring a products liability claim against the product manufacturer. Any tool, equipment, or gear that you use that malfunctions can be the basis of a product's liability claim. In some cases, you might pursue multiple avenues to get the recovery that you deserve after a construction accident in Miami.
How Our Miami Construction Accident Attorneys Stand Apart
Our Miami construction accident attorneys can help you evaluate the different ways that you might bring a claim for recovery. We begin by getting to know you and your case. Then, we explain how the laws apply to your case. Our team meets with you to explain the pros and cons of each course of action, the process that you can expect, and the likely outcomes of each option.
It's important to us that you get answers to your questions. Then, we get to work right away to help you begin your case and work towards the relief that you deserve. Our team works tirelessly on your behalf so that you can focus on your recovery and rest assured that your case is in good hands.
Miami Construction Accident Attorneys – Free Consultations
Have you been hurt in a construction accident? The team at Bernstein & Maryanoff is here to help. To us, the service we offer is personal. Helping deserving accident victims find the help they need is what we do.
Let's talk about your case. We offer free consultations. We can even visit you at home or in the hospital. We can answer your questions, explain your rights, and help you begin the path to recovery.
About the Author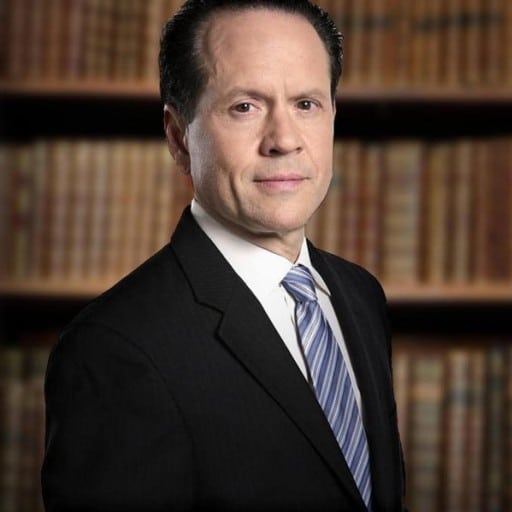 Jack G. Bernstein, ESQ.
Jack Bernstein is a hard-working and highly motivated personal injury attorney in Miami, Florida with over three decades of experience. He is a strategist and idea person, with a genuine passion for helping his firm's clients. If you've been injured, contact Jack Bernstein today for a free evaluation of your case.