Miami Catastrophic Accident Attorneys
A severe accident turns your life upside down in an instant. You must figure out how to bring a legal claim in the aftermath of a traumatic, life-changing event.
Going through a catastrophic accident is harrowing for the entire family. Not knowing where to turn to for help can cause frustration, anxiety, and uncertainty.
Miami Catastrophic Accident Attorneys – Skill and Experience
Our Miami catastrophic accident attorneys can help. Our dedicated team fights for the rights of serious accident victims in Miami and throughout Florida. With decades of experience, we've helped thousands of people just like you. We're here to ease the burden and get you the help that's available to you after a serious, life-changing accident.
Catastrophic Accident Case Types
Our catastrophic accident attorneys can help you with all kinds of devastating injuries. Significant and permanent injuries from a catastrophic accident come in many different forms. Here are just some of the catastrophic injuries that our attorneys can help you with:
Paralysis

Loss of feeling

Broken bones

Severed spinal cord

Internal organ damage

Loss of vision

Hearing loss

Blindness or other vision impairment

Scaring

Disfigurement

Walking difficulties

Mental injuries like post-traumatic stress disorder, depression and anxiety
Help After a Catastrophic Accident in Miami
There are special considerations in catastrophic accident cases. You need to make sure that you appropriately identify your injuries and value your claims. Our team works thoroughly on your behalf to ensure that you don't miss any key elements that can prevent you from getting what you and your family need after a catastrophic accident.
The first way that we work on your behalf is by preserving critical evidence from the accident scene. As soon as we represent you, we get to work demanding the preservation of evidence, reaching out to witnesses, and taking steps to gather critical evidence personally. A crucial part of our work is thoroughly documenting the full extent of your medical injuries.
When you're hurt in a catastrophic accident, you need to know what your injuries are and what your long-term prognosis is likely to be. Our team has experience pouring through medical records and working with medical experts to thoroughly identify and document your injuries. We rely on that evidence to show the other party and the jury how your life has changed because of the accident. Medical evidence can be key to proving your present and future damages.
Recovering after a catastrophic accident is about so much more than recovering for your immediate medical bills. Your injuries may mean that you're expected to have medical costs that last throughout your life. Extensive injuries can make it impossible to work and provide for loved ones that depend on you. Even things that you used to enjoy before the traumatic events that resulted in your injuries may be impossible now. You may find yourself hiring other people to help you or hiring other people to do things around the house that you used to be able to do without assistance. The feelings of frustration and uncertainty can increase over time after a serious accident.
All of these types of losses are losses that our Miami catastrophic accident attorneys can include in your claim. Missed work, lost future income, replacement services for personal care, and mental anguish can comprise a significant part of a claim for a catastrophic accident. Your medical bills are only one small part of the equation. Many people that we talk to are surprised to learn that they could leave substantial compensation on the table by failing to consider every type of damages available for a catastrophic accident victim. When you work with our team, we work carefully and diligently to pursue every path for recovery that may be to your benefit. With expert eyes which have looked at thousands of cases, you can have the confidence that your case is being handled with skill, experience, and determination.
Identifying Your Legal Claim
A catastrophic accident can occur in many ways. It's important not to assume that your case isn't strong. Here are just some of the ways that you may have a catastrophic accident claim in Miami, Florida:
Dangerous conditions on a property

Equipment malfunctions

Falling objects

Falls, slips, and trips on slippery surfaces

Intentional acts like assault and battery

Neglect and abuse of vulnerable people

Playground accidents

Poor employer training or supervision

Safety equipment fails

Sporting accidents
Any time that a catastrophic accident occurs because of the careless behavior of someone else, you may have a valid legal claim. But legal grounds for a catastrophic accident claim can arise in many ways. Whenever you're hurt because of a defective product, you may have a legal right to compensation. Employees also have special rights when they're injured at work.
The best way to determine your rights is to meet with our team of experienced catastrophic accident lawyers in Miami. We can investigate the facts of your case and identify your best options under Florida law. Our team offers skilled legal services with compassion, understanding, and honesty. We know that a catastrophic accident changes the lives of the entire family. We want to ease your recovery and your future by giving you the peace of mind that we're handling your legal claim with skill, determination, and experience.
Bernstein & Maryanoff – Catastrophic Accident Lawyers in Miami
If you need help because of a catastrophic accident in the greater Miami area, Bernstein & Maryanoff is here to help. There's no cost or obligation to speak to a member of our legal team, and our meeting is confidential. We know that you have questions about your accident and about what to expect from the legal system.
Our attorneys can meet you wherever it's convenient. When you understand your options, you can make the best possible choices for your future and your family. Call us today to connect immediately with a member of our team.
Related Articles:
About the Author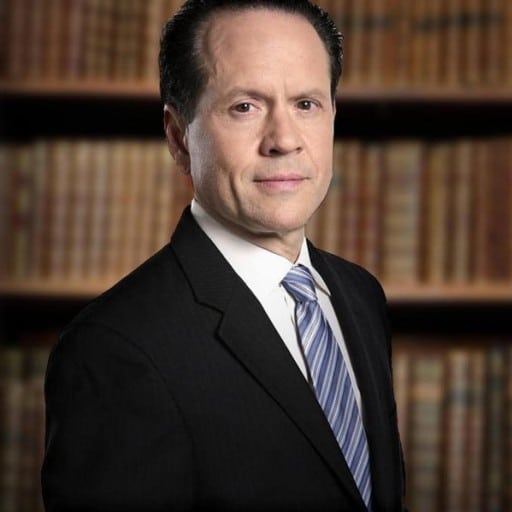 Jack G. Bernstein, ESQ.
Jack Bernstein is a hard-working and highly motivated personal injury attorney in Miami, Florida with over three decades of experience. He is a strategist and idea person, with a genuine passion for helping his firm's clients. If you've been injured, contact Jack Bernstein today for a free evaluation of your case.