Liability for Concert and Music Festival Injuries
When you head out to a concert, you expect to stay safe and have a good time. Unfortunately, tragedy can strike when you least expect it. If you're hurt at a concert, you might wonder what rights and options you have. You might wonder if you will need to work with a Miami personal injury lawyer to recover compensation for your injuries. Here's what you should know about liability for concert injuries in Miami.
Legal Liability for Music Festival and Concert Injuries in Miami
When you're a concert-goer, the people who put on the concert have an obligation to take steps to keep you safe. That can mean many things. For example, they have a responsibility to make sure that the venue isn't overcrowded. They must make sure that there aren't hazards on the floor that can cause you to trip or fall. When you attend a concert, you expect a safe and fun experience. While a good time may be up to you, safety at the concert is your legal right.
Who Can I Sue If I'm Injured at a Concert or music festival?
Many different groups and individuals may be liable to victims because of concert injuries. Here are some of the groups that may be legally responsible for concert injuries:
Concert promoters
The venue owner
Performers
Security services
Concert managers
Vendors and other third-party contractors
Local police
Local government
People who go to the concert
Other responsible parties
Who you can bring your claim against depends on who is responsible for the conditions that result in your accident. There may be multiple responsible parties. You can investigate your claim to discover who might be responsible for your concert injury.
Do I Have a Claim for Recovery When I'm Hurt at a Concert or music festival?
You have a claim for recovery when you're hurt at a concert if your accident occurs because of the negligence of someone else. Negligence doesn't mean that someone else at the concert hurt you on purpose. It just means that there was a dangerous condition that existed that resulted in your injuries. The dangerous situation must have occurred because of someone else's carelessness.
For example, you're in the second row at a concert. The concert promoters use fireworks. Even though they tested the fireworks and found that they blast more than 20 feet, you're only 15 feet away. You get hit by sparks, and you suffer severe burns. Your burns require you to seek medical treatment.
In this example, you have a claim against the concert promoter for negligence. The concert promoters didn't use enough care when they decided to use the fireworks in a small space. An ordinary person would have exercised enough care to realize that the fireworks are dangerous in the way that they used them. They either should have moved the fireworks back, or they shouldn't have used them at all.
Concert and Music Festival Injury Attorneys in Miami
When you're hurt at a concert in Miami or anywhere in Florida, our skilled legal team in Miami can help you evaluate the circumstances to see if negligence applies. The accident isn't always the fault of the person who directly causes your injuries.
For example, if you're hurt because the crowd pushes you, the responsible party may not be the person who pushes you. Instead, you might investigate the security company for failing to adequately screen for ticketed patrons. On the other hand, it might be most appropriate to bring your claim against concert planners who sold too many tickets for the size of the venue.
Working With Our Personal Injury Attorneys in Miami
Our legal team begins with a thorough investigation of your claim. We research the facts to determine how to pursue your case best. Getting to the bottom of the facts can help you determine who is responsible for your injuries and how it's best to go about making a claim.
We begin by listening to your story. We talk to friends and family that attended the concert with you. Your testimony can be compelling evidence with insightful clues about how the accident occurred. Even candid social media photos that you took before the accident can be helpful. Pictures from other concertgoers can also provide useful evidence.
The team at Bernstein & Maryanoff can use formal legal proceedings to gather more evidence about how the accident occurred. We can use Florida's rules of civil procedure to make demands for records, examine the accident scene, collect names of witnesses, and order parties and witnesses to sit for depositions. Formal discovery is just one strategy that we use to build your case when we work towards a fair recovery for you after a concert injury.
What Can I Get in Damages If I'm Hurt at a Concert?
If you're hurt at a concert as the result of someone else's negligence, you can recover for your financial losses plus an additional amount for your suffering. Your financial damages include every way that you lose money because of the concert injury. That means bills that you pay like medical bills or extra help that you have to hire around the house. It also includes money that you don't earn because you're unable to work.
Your suffering damages depend on the severity of your injuries. The more permanent, painful, or severe your injuries are, the higher your pain and suffering damages are. Our team can help you examine your case to identify a realistic value of your pain and suffering damages. In cases where the other side acts intentionally or recklessly, you may be able to claim an additional amount as a way of punishing the responsible party for very poor behavior.
Music Festival Injury Lawyers in Miami
If you've been hurt at a concert in greater Miami or Florida, we invite you to contact our Miami injury lawyers. Bringing a claim for recovery after a Miami concert accident can be complicated. With outstanding legal training and thousands of cases under our belts, our legal team at Bernstein & Maryanoff has the skills, experience, and dedication to help you when you're hurt because of a concert injury in Miami.
There's no charge to meet with our team. We want to learn about the case, explain how Florida law applies to your case and help you create the best path to pursue your right to recovery under Florida law. Contact us today to talk about your case right away.
About the Author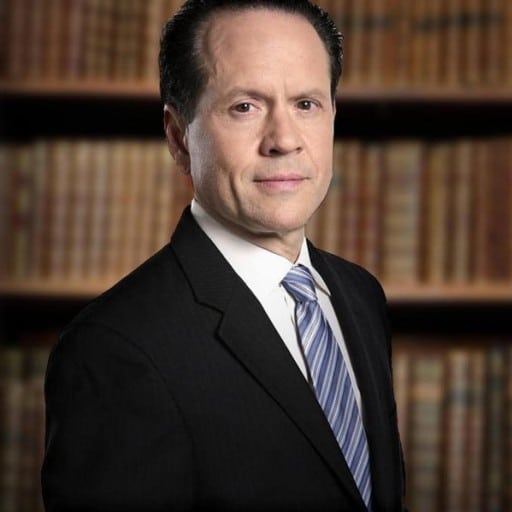 Jack G. Bernstein, ESQ.
Jack Bernstein is a hard-working and highly motivated personal injury attorney in Miami, Florida with over three decades of experience. He is a strategist and idea person, with a genuine passion for helping his firm's clients. If you've been injured, contact Jack Bernstein today for a free evaluation of your case.