Jack Bernstein Part of Top 100 Trial Lawyers in Florida
The following is a press release from The National Trial Lawyers:
THE NATIONAL TRIAL LAWYERS ANNOUNCES THE SELECTION OF JACK
BERNSTEIN AS AN NTL ‐ CIVIL PLAINTIFF ‐ TOP 100 TRIAL LAWYER IN
FLORIDA
The National Trial Lawyers is pleased to announce that Jack Bernstein of Jack
Bernstein, P.A. in Tampa has been selected as an NTL ‐ Civil Plaintiff ‐ Top 100 Trial
Lawyer in the state of Florida.

This honor is given to only the top 100 attorneys in each state or region for their
superior skills, qualifications, and results as criminal defense or civil plaintiff
lawyers. Membership into The National Trial Lawyers provides recognition to
these distinguished attorneys, and provides essential legal news, information,
networking, and continuing education to trial lawyers across the United States.

The National Trial Lawyers congratulates Jack Bernstein for demonstrating
superior qualifications, leadership skills, knowledge, and success. By combining
resources, power, and influence, The National Trial Lawyers Top 100 is dedicated
to preserving and defending justice for all.

To learn more about The National Trial Lawyers, please visit:
http://thenationaltriallawyers.org/.
NO FEES UNLESS WE WIN
Protecting Your Rights Since 1983
Were you involved in a car accident? Contact Bernstein & Maryanoff now for a free case consultation today.
Hablamos Español
About the Author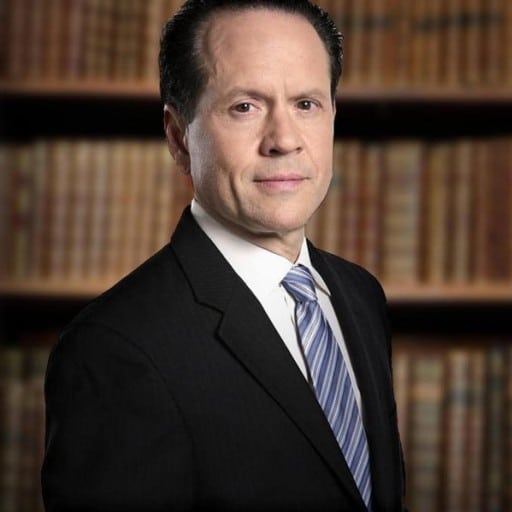 Jack G. Bernstein, ESQ.
Jack Bernstein is a hard-working and highly motivated personal injury attorney in Miami, Florida with over three decades of experience. He is a strategist and idea person, with a genuine passion for helping his firm's clients. If you've been injured, contact Jack Bernstein today for a free evaluation of your case.