Property refers to things owned by people, businesses, organizations, or governments. For legal purposes, property falls under one of the following categories:
Personal property: Some personal property, such as livestock or computers, can be seen and moved. Personal property also includes assets, such as a patent or investments.
Real property: This refers to ownership of land, items underground, and anything above ground on a designated piece of property. Real property can refer to a house, shed, or minerals on a plot of land.
Property owners may wonder about their legal options when property is damaged. Let's take a closer look at what property damage is, what property damage insurance is, and how a property damage lawyer can help you get fair compensation for damage to your property.
NO FEES UNLESS WE WIN
Protecting Your Rights Since 1983
If you have questions about your rights when your property is damaged, contact Bernstein & Maryanoff today for a free consultation.
Hablamos Español
Property damage meaning
The definition of property damage begins with harm to your property. Your property must have been spoiled in some way. Any of the following causes must be responsible for the damage:
An act of God: Also referred to as an act of nature, an act of God includes natural destructive events, such as tornadoes and earthquakes.
A person's deliberate actions: Sometimes, people choose to inflict damage. Suppose you and your neighbor have argued about a tree on your property line. You want to take the tree down, and your neighbor objects. You cut the tree down. If your neighbor proves ownership of the tree, they can hold you responsible for deliberate property damage.
A person's negligence: In legal terms, negligence includes things people do or fail to do. For example, drivers are expected to be aware of their surroundings and conduct themselves in a way that keeps people safe. Suppose a driver's speeding, loses control of their vehicle, and hits your car. Their negligence caused damage to your vehicle.
What is considered property damage?
Property damage refers to physical harm to real property or possessions. It doesn't refer to losses on investments if the stock dips or physical injuries to a person. However, if a car crashes into your house, the damage is considered property damage.
How can you protect yourself from property damage?
You can protect your property from potential damage. Suppose you own several valuable sculptures. You can protect these items by securing them in display cases built with shatter-resistant glass, making it harder for someone to damage them deliberately.
Property owners can sometimes take steps to reduce the threat of an act of God. Suppose you're building a house in an area known for wildfires. You can use fire-resistant building materials when constructing your home to increase your home's chances of surviving a fire.
You can also protect your property by investing in property insurance. Types of property insurance include the following:
Car insurance
Flood insurance
Homeowners insurance
Renters insurance
Maintaining property insurance enables you to pay to replace or repair damaged property.
How much property damage insurance do I need?
The amount of property damage insurance you need depends on the property type, value, and potential risk. Suppose you're considering how much car insurance you need. Many states require drivers to carry property damage liability (PDL) insurance. According to Florida Highway Safety and Motor Vehicles (FLHSMV), vehicle owners in Florida must have at least $10,000 PDL and $10,000 of personal injury protection (PIP) coverage.
Although $10,000 is Florida's minimum PDL insurance requirement, you may want more coverage if your vehicle is worth more than $10,000. Also, your insurance policy covers payments to other parties if you cause a car accident. Since the average settlement amount for a non-injury car accident is well over $10,000, you may decide to invest in more coverage.
Homeowners need insurance that covers their home's value and the value of their possessions. Some insurance policies only cover costs from property damage if the policy's value is worth at least 80% of the total replacement value.
It's a good idea to talk to insurance companies about your needs. Underestimating the amount of insurance you should carry can be costly if you learn your policy is insufficient and won't cover repairing or replacing your damaged property. It's essential to reassess your insurance needs when making significant changes to your property. Suppose you have renters insurance to cover your possessions. You decide to purchase a gaming computer and a flat-screen TV. Purchasing expensive items could change the amount of renters insurance you need to cover your possessions.
What options do I have if my insurance doesn't cover my losses?
When the legal definition of property damage is met, you can consult property damage lawyers to learn about your legal options. You may have legal grounds to pursue a lawsuit against the party responsible for the damage and receive compensation from their insurer.
Property owners may be able to write off casualty losses when filing their taxes. Tax deductions are limited to the property's value not covered by insurance. Suppose you owned a house worth $300,000 that was destroyed in a fire. Your insurance company gave you $240,000 to replace your home. You can claim the $60,000 loss on your taxes.
How can a property damage lawyer help you with your case?
Dealing with property damage can be stressful and confusing. When you consult a property damage attorney from Bernstein & Maryanoff, you receive expert legal counsel from a lawyer with years of experience fighting for their clients' rights.
You won't pay legal fees until we win your case, ensuring all clients can seek fair compensation without legal costs standing in their way. We're here to answer your questions, investigate your loss, build your case, and get you the justice you deserve.
NO FEES UNLESS WE WIN
Protecting Your Rights Since 1983
Contact the experienced property damage attorneys at Bernstein & Maryanof today for a free consultation.
Hablamos Español
Sources:
Act of God. (2023).
Florida Insurance Requirements. (2023).
Negligence. (2023).
Real Property. (2023).
Sommer, L. (2022). Fireproofing your home isn't very expensive – but few states require it.
Topic No. 515 Casualty, Disaster, and Theft Losses. (2023).
About the Author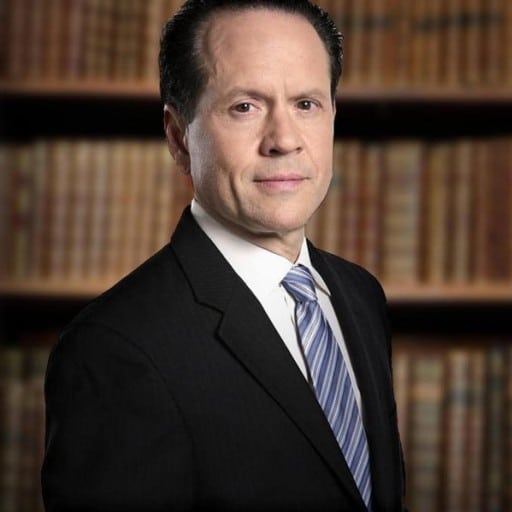 Jack G. Bernstein, ESQ.
Jack Bernstein is a hard-working and highly motivated personal injury attorney in Miami, Florida with over three decades of experience. He is a strategist and idea person, with a genuine passion for helping his firm's clients. If you've been injured, contact Jack Bernstein today for a free evaluation of your case.