Pain and Suffering Settlement Examples
Hundreds of thousands of people suffer minor and catastrophic injuries every day. In 2018, emergency rooms in the United States handled 130 million visits. Millions more received medical care from their physicians or medical clinics.
In addition to needing medical care, many accident victims need legal help after an accident. You may seek compensation from the at-fault party for costs stemming from your injuries or if you cannot work while recovering. It's also possible to seek compensation for pain and suffering after an accident. Understanding the distinction between economic and non-economic damages and how much you can receive for pain and suffering can help you determine whether you should fight for pain and suffering damages.
What are non-economic damages?
Pain and suffering damages are known as non-economic damages. This term refers to the fact that the damages aren't for expenses. These types of damages focus on how a person's injuries affect their quality of life. For example, an athletic person who is left paralyzed may receive more compensation for pain and suffering than someone who fully recovers after surgery and physical therapy.
What are economic damages?
Economic damage is a term used to refer to compensation for costs that can be measured. The injured party can produce receipts to account for physical damages. Economic damages may include reimbursement for various expenses stemming from the accident that caused their injuries, including:
Physical property repair or replacement

Medical expenses

Loss of income

Personal care costs

Transportation costs
The point of economic damages is to ensure victims don't suffer financial losses stemming from their injuries. Plaintiffs should pursue reimbursement for any costs related to the accident or treatment and care required during their recovery. This means the types of costs could vary widely from person to person. Some may need childcare and housekeeping costs reimbursement if they cannot care for their children or perform house cleaning tasks during their recovery. Others may be able to continue working and performing most routine tasks while receiving physical therapy.
Why should you pursue non-economic damages?
The impact of your injuries can extend far beyond the costs you can calculate. Accident victims may suffer from mental health issues, such as post-traumatic stress disorder (PTSD).
Symptoms of PTSD include:
Anxiety

Depression

Fear

Flashbacks

Insomnia

Irritability

Nightmares

Social isolation
Mental health issues can impact your ability to enjoy routine activities. Some people suffer from panic attacks or develop phobias that affect their daily routines. For example, suppose you're in a car accident and develop a phobia of riding in motor vehicles. In that case, you may have difficulty leaving your home to work, shop, or engage in social activities.
Accident victims may also contend with physical issues stemming from their injuries. Some accident victims experience lifelong neck and back pain from whiplash and spinal cord injuries (SCIs). Others may have scarring or suffer from frequent headaches. The physical impact of your injuries could affect your ability to enjoy your life or engage in activities you enjoy.
Non-economic damages compensate for the mental and physical impact that your injuries have on your life. If the goal of economic damages is to make you financially whole, the goal of non-economic damages is to compensate for how your injuries affect you as a person.
NO FEES UNLESS WE WIN
Protecting Your Rights Since 1983
Are you suffering from pain and suffering after an accident? Learn more about your legal rights with a FREE consultation today
Hablamos Español
How much should you seek for pain and suffering?
It can be challenging to define suffering in a way that lets you assign a dollar amount. There are a couple of methods commonly used to calculate compensation, such as the multiplier and per diem methods.
Multiplier Method
This damages calculator multiplies your economic damages to calculate non-economic damages. The economic damages are multiplied by a factor of one-and-a-half through five. Suppose you broke your arm and need to wear a cast but make a full recovery after two months. Your multiplier would be closer to one-and-a-half. However, the multiplier would be different if you suffered an SCI and needed surgery and long-term physical therapy. You might use a multiplier of three if you need 12-24 months of treatment before recovering.
Others may use a multiplier of five if they've sustained injuries that permanently impact their life. Paralysis, loss of a limb, and severe disfigurement are some of the reasons to use a multiplier of five.
Per Diem Method
A daily dollar amount is set for compensation and multiplied by the number of days you are impacted. For example, if an insurance company is preparing a settlement offer, they may calculate how much you earn per day and multiply that amount by the number of days you are off work.
You may not know how many days to request compensation for if you are still dealing with your injuries, which is one of the challenges with using the per diem calculation method. A settlement offer made shortly after an accident may not account for time off for surgery, or ongoing treatment required months or years after you were injured.
Personal Injury Settlement Amounts Examples
It can be tricky to calculate the average settlement for car accident back and neck injury or another type of injury because several factors affect settlements. It's possible to receive multi-million dollar settlements, depending on your injuries and location.
How to File a Personal Injury Lawsuit
While it's possible to file an emotional distress lawsuit yourself, navigating the legal system can be challenging, especially if you're dealing with severe injuries following your accident. Whether you suffered a car accident, slip and fall accident, or workplace injury, our experienced personal injury attorneys will fight to hold the at-fault parties responsible for your injuries.
Our legal team investigates your accident to ensure the at-fault parties pay economic and non-economic damages. We don't charge any fees until we resolve your case, and we give attention to the smallest details. Even if you're wondering, "How can I track my settlement check," we are here to assist you until you receive the compensation you deserve.
Sources
Emergency Department Visits. (2022).
Furman, A. (2022). Jury Awards $25 Million to Motorcyclist Injured in Crash with Tractor-Trailer.Tull, M. (2019). The Risk of PTSD After a Car Accident.
About the Author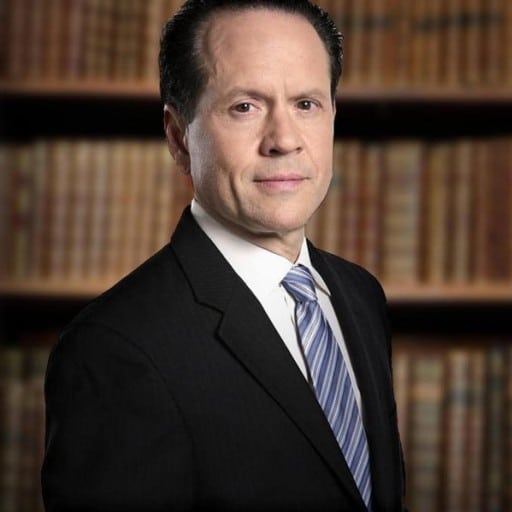 Jack G. Bernstein, ESQ.
Jack Bernstein is a hard-working and highly motivated personal injury attorney in Miami, Florida with over three decades of experience. He is a strategist and idea person, with a genuine passion for helping his firm's clients. If you've been injured, contact Jack Bernstein today for a free evaluation of your case.