Motorcycle Laws and How to Get a Motorcycle License in Florida
Florida motorcycle laws are designed to help all motorists stay safe and enjoy their travels. When you go out for a ride, it's vital to know Florida's motorcycle laws. The laws for motorcyclists in Florida cover everything from what your bike needs structurally to helmet laws to how to use the roads.
Knowing the laws before riding a motorcycle in Florida will help you and your Miami motorcycle accident attorney determine the best course of action for getting the compensation you need after a crash. Here's the complete guide to everything you need to know about motorcycle laws and how to get a motorcycle license in Florida.
NO FEES UNLESS WE WIN
Protecting Your Rights Since 1983
Injured in a Motorcycle Accident?" subtitle="Our attorneys are ready to fight for the compensation you deserve.
Hablamos Español
What Do Motorcycle Laws Cover in Florida?
Motorcycle laws in Florida cover a range of topics, including helmet requirements, bike requirements, and rules for using the road. Florida motorcyclists must carry insurance and follow traffic laws. Florida motorcycle laws come from state laws and apply to all motorcyclists in the State of Florida.
What Are Insurance Requirements for Motorcyclists in Florida?
There are two sets of requirements for motorcycle riders in Florida. The first rule has to do with what insurance you need to have to lawfully ride without wearing a helmet. The second rule has to do with the liability insurance you have to carry to drive a motorcycle in Florida legally.
To operate a motorcycle without a helmet, in addition to being over the age of 21, you must also have at least $10,000 in medical insurance benefits. The insurance covers your injuries if you're hurt in a crash. That insurance is optional for motorcyclists, but it's mandatory if you don't want to wear a helmet.
In addition, all motorcyclists must carry liability insurance. You must have at least $20,000 in total bodily injury insurance, $10,000 in coverage for property damage and bodily injury per person, and at least $30,000 as your single incident liability limit. Even if you wear a helmet, it's against Florida law to drive a motorcycle without these required insurance minimums.
What Do I Need to Get a Motorcycle License Florida Endorsement?
There are specific steps you must take to legally operate a motorcycle in Florida. Those requirements include getting a motorcycle endorsement Florida license.
Class E Driver's License
To lawfully ride a motorcycle in Florida, you must have a motorcycle endorsement on your valid Class E Florida driver's license.
Motorcycle Safety Course
You must also complete either the Basic Rider Course (BRC) or the Basic Rider Course Updated (BRCu) to secure a motorcycle license endorsement.
Endorsement Fee
Depending on where you choose to obtain your endorsement, there is a minimal fee. This fee does not include the price of a BRC or BRCu course.
NO FEES UNLESS WE WIN
Protecting Your Rights Since 1983
We'll Help You Get Justice" subtitle="Contact our motorcycle accident attorneys for a FREE consultation on your case.
Hablamos Español
Do I Need a Driver's License to Get a Motorcycle-Only License?
You do not need to regular driver's license to get a motorcycle-only license in Florida. However, the requirements are similar to getting an endorsement on your license. This includes:
At least 16 years of age with a learner's permit for one year and no traffic convictions

Must pass the Class E driver's license exam

Complete either the BRC or BRCu safety training courses

Pay the fee for the motorcycle-only license
Do Motorcycle Drivers Have to Use Daytime Headlights?
Florida law 316.4051 requires Florida motorcycle riders to drive using a headlight even in the middle of the day. The law makes it clear that failing to use a headlight isn't evidence of negligence in a civil case. However, if the failure to use a headlight is the proximate cause of a crash, it may be evidence of the motorcyclist's negligence in a civil case.
Do Motorcyclists Have the Right to Full Use of the Road in Florida?
Under Florida law 316.2082, the rules of the road apply to Florida motorcyclists. When you ride a motorcycle in Florida, you must adhere to the same laws that others have to follow. You can't weave in and out of traffic, and you must obey all traffic signals. Also, if you're traveling on a moped below the regular flow of traffic, you must hug the right-hand curb.
You also have the same rights as any other Florida driver on the road. You have the right to full use of your lane, but you can also share a lane with another motorcyclist. Florida law 316.2093 says that other drivers must give you full use of a lane. Although you may not drive between lanes of traffic or lines and rows of vehicles, you may choose to ride two abreast with another motorcyclist.
What Are Motorcyclist Helmet Laws?
In Florida, you must wear a helmet if you're under the age of 21. Even if you're over 21, you must still wear a helmet if you don't carry at least $10,000 in medical coverage in case of an accident. Florida's motorcycle helmet law is Florida law 316.2114.
Any motorcycle rider in Florida needs to know the helmet laws in the state. Florida has helmet laws that apply to all riders. In addition, whether or not you wear a helmet might impact your right to financial recovery if you're hurt in a motorcycle accident.
NO FEES UNLESS WE WIN
Protecting Your Rights Since 1983
We're Ready to Fight for Your Rights" subtitle="Don't let the insurance companies pressure you to accept unfair compensation.
Hablamos Español
What Happens If You Break Florida Motorcycle Laws?
Motorcycle law violations are generally civil infractions. While they're not crimes, they may still impact your license and cost you a great deal. However, some motorcycle-related offenses are crimes. If you ride a motorcycle while you're drunk, you can be charged with drunk driving. If you drive recklessly, you may face charges of reckless driving in Florida.
Are There Requirements for Motorcycles in Florida
In addition to rules for drivers, there are rules that govern what your motorcycle needs to have to be lawful on the road. Florida law 316.20955 and Florida law 316.2226 list the requirements for infrastructure for motorcycles. According to these laws, your bike must have:
Footrests

Handlebars

Stop lamps

Signals
Florida law 322.017 defines a motorcycle as a vehicle with no more than three wheels. A motorcycle is powered by a motor, and it has a displacement of no more than 50 cubic centimeters. It also has a seat and saddle for the rider.
Contact Our Motorcycle Accident Attorneys in Miami
Have you been hurt in a motorcycle accident? Are you wondering how Florida motorcycle laws impact your rights? Contact our experienced motorcycle accident attorneys in Miami for help.
At Bernstein & Maryanoff, we're motorcyclist enthusiasts, too. We know that if you're hurt because of a motorcycle accident, you need help right away. Contact us today for a free consultation on your case.
Sources:
About the Author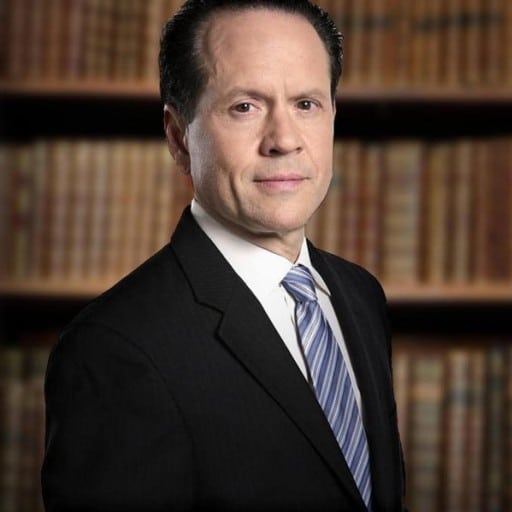 Jack G. Bernstein, ESQ.
Jack Bernstein is a hard-working and highly motivated personal injury attorney in Miami, Florida with over three decades of experience. He is a strategist and idea person, with a genuine passion for helping his firm's clients. If you've been injured, contact Jack Bernstein today for a free evaluation of your case.