Florida Car Accident Economic Damages
Economic damages in Florida are losses that can be financially measured to the dollar. They are a type of loss from an accident that can be totaled up to an exact amount. Economic damages may be money that you have to pay because of an accident. They can also include ways that you lose out on receiving money because of the accident. Here's what to know about economic damages after a crash from our car accident lawyers in Miami.
Car Accident Economic Damages in Florida
Car accident economic damages in Florida may be recovered in two different ways. The method that you pursue depends on the severity of the accident. First, all drivers may seek compensation through their own insurance. Florida drivers must all carry minimum insurance. That insurance pays the insured driver directly regardless of fault. Medical bills are the primary form of compensation available through Florida's no-fault insurance. First-party insurance can be used to pay economic damages in Florida without the driver having to prove that the other party was at fault for the accident.
However, in cases where the victim has severe injuries or injuries that are likely to be permanent, the victim may bring a third-party claim to recover economic damages in a Florida car accident. The other party is responsible for the victim's economic damages when the victim has serious enough injuries to meet the threshold under Florida law. The standard is how serious the victim's injuries are, not what the total amount of economic damages is. A case with a very high amount of economic damages may still not qualify for a third-party claim. In contrast, a case with a comparatively low amount of economic damages may qualify for third-party compensation.
First and Third-Party Economic Damages Claims in Florida Car Accidents
The difference between a first-party and third-party claim for economic damages is significant. Even though the amount of the victim's losses stays the same, seeking compensation through the victim's own insurance compared to making a legal claim through a third-party can lead to very different outcomes for the victim. The two different types of cases seek compensation through different entities.
First-Party and Third-Party Economic Damages Recovery
With a first-party claim, you seek compensation directly from your own insurance company. You're limited to the policy limits that you purchase, minus any deductible. You may or may not have enough to cover your total economic damages.
In a third-party claim, you seek compensation from the responsible driver and their insurance policy. You may have different limits and coverage for your own insurance than the person who is responsible for the accident has for at-fault accidents. If you're hurt in a car accident, it's important to explore both a third and first-party claim to receive the compensation that you deserve.
What Economic Damages Do You Deserve in a Florida Car Accident Case?
Even if a first-party claim is the path to financial recovery in a car accident case, it's not a wise idea to simply trust the insurance company to offer a complete and fair amount of compensation in a Florida car accident case. Remember, profits are the most important thing to the insurance company. They have an incentive to understate the value of your claim.
The amount of economic damages that you may deserve can be deceiving. Most people don't realize everything that's included in economic damages. You should be sure that your case includes all of the following types of economic damages:
Medical bills, including immediate medical bills and bills in the future
Lost wages, both in the aftermath of the accident and in the months and years ahead
Property damage
Physical therapy, rehabilitation costs
Out of pocket expenses, like travel to get to medical appointments
Mental health treatment expenses
Costs for help around the house, if you need help doing things you used to do yourself
Any other kind of direct, financial loss
What you can recover is limited by the terms of your insurance policy. Florida law requires drivers to have a relatively small amount of insurance for their personal medical bills. However, many drivers opt for much more and may not realize it until they have an accident. You should examine your insurance policy to ensure that you claim everything that you're entitled to under the law.
Florida Economic Damages Lawsuit
A Florida economic damages lawsuit may be necessary if the insurance company doesn't agree to pay you everything that you deserve. If you believe that the insurance company is treating your case unfairly, you have the right to pursue compensation. The case is a legal case that you bring in a court of law. The basis of the claim is to get a judgment of law that orders the insurance company to pay you fairly.
How Can an Attorney Help Me With Economic Damages?
An attorney can help you with economic damages by evaluating your case to determine what your economic losses are. An experienced Florida injury attorney knows the types of compensation that are available in a Florida accident case. They ensure that you don't miss valuable types of compensation that you need and deserve.
Second, your attorney for economic damages pursues the compensation that you deserve on your behalf. They know both the formal and informal methods available to resolve your case in the best way possible. With their expert training and experience, they can develop a strategy that's designed to maximize compensation while ensuring that you get fair compensation in your case.
Contact Our Florida Injury Accident Attorneys
Our Florida injury attorneys can help you if you've been in an accident. When you need answers, we're here to evaluate your case and make sure that you get the compensation that you deserve. Don't become a victim twice! You can rely on our attorneys to offer informed opinions based on Florida law. If you hire our legal team, you'll have a group of aggressive legal advocates who work until the job is done.
If you've been hurt in an accident, you may deserve economic damages. But you must take affirmative action to win your case. We're standing by for your free consultation, and your consultation is confidential. Call or message us today to begin.
About the Author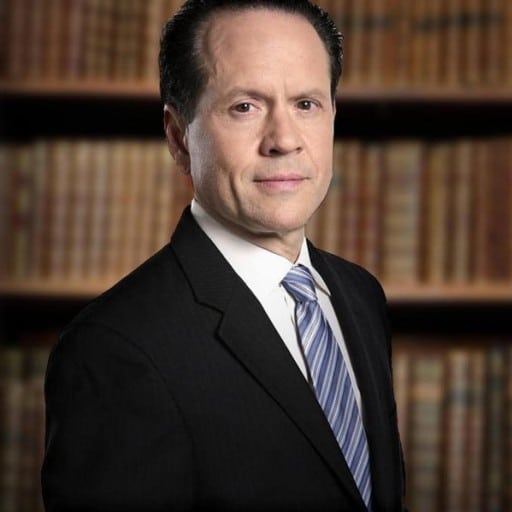 Jack G. Bernstein, ESQ.
Jack Bernstein is a hard-working and highly motivated personal injury attorney in Miami, Florida with over three decades of experience. He is a strategist and idea person, with a genuine passion for helping his firm's clients. If you've been injured, contact Jack Bernstein today for a free evaluation of your case.