Miami Cruise Ship Accident Tips
After your return home following a Cruise where you were injured in an accident, you may be uncertain of which lawyer to retain or whether you should hire a Miami personal injury lawyer. If you contact a local lawyer in the State where you live, you can be headed for big trouble. Let me tell you something that can help you win your cruise ship injury case and avoid making the wrong decision:
Most people do not realize that the cruise ship ticket contains a contract that requires you to bring your case in the County and State where the Cruise Line has the most influence. Carnival Cruise Line requires you to file your claim in Federal District Court in Miami Dade County ONLY. You must send written notice to their office as set forth on the cruise ship ticket to their headquarters within six months of your accident or you are prohibited from bringing a claim against them. The statute of limitation to sue them is ONE YEAR. Therefore a lawsuit must be filed in court within one year of the accident or you are barred from bringing a lawsuit.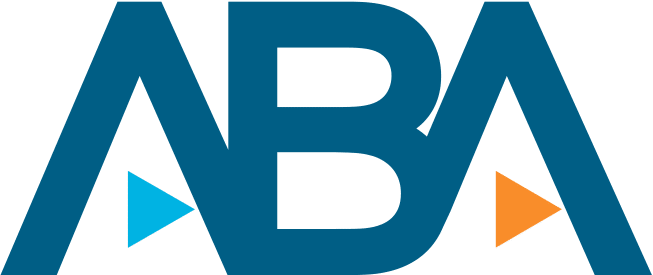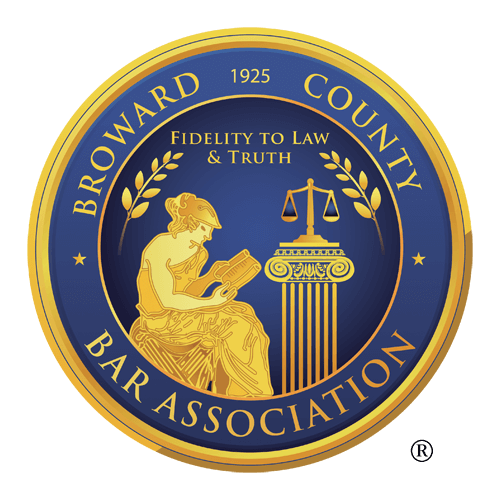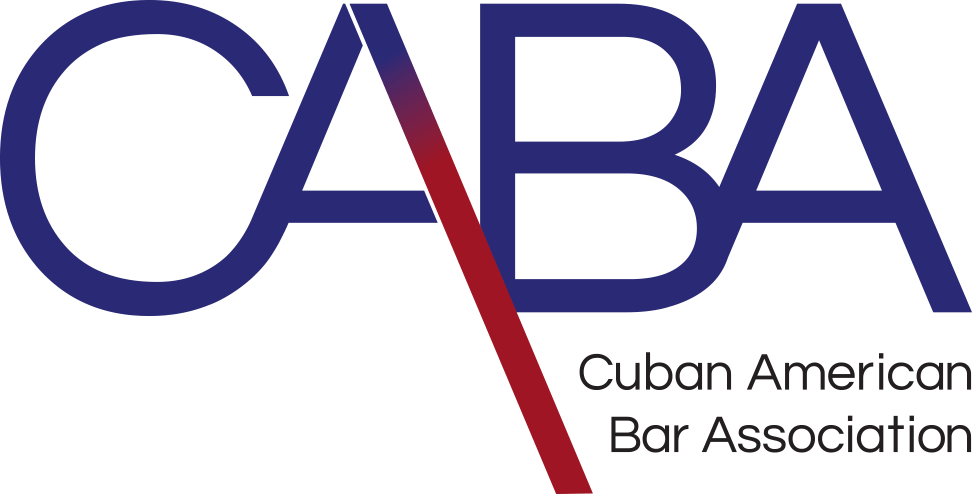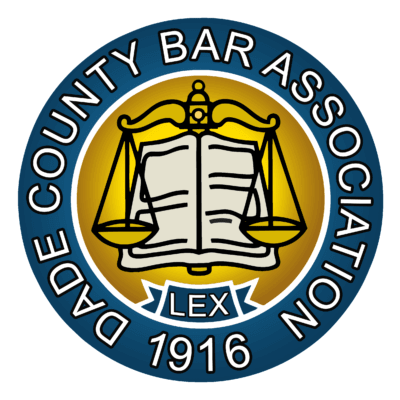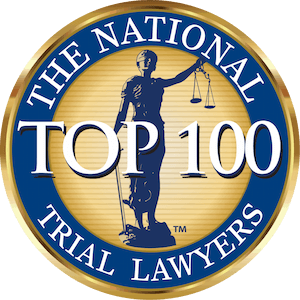 Royal Caribbean cruise line requires you to give written notice to their headquarters within six months of an accident and you are only allowed to file suit in Miami Dade County Circuit Court. If you do not do these things timely and in that location, you are barred from bringing a case. It is important to that your cruise ship ticket be read by a lawyer quickly for the legal requirements.
Florida Cruise Ship Accident Attorney
You need to hire a personal injury lawyer licensed in Miami, Florida for several important reasons and an experienced cruise ship lawyer located in Miami. You can call the personal injury attorneys Bernstein and Maryanoff now and speak to them and go over your case at no charge. You can email them now and they will respond if online immediately.
The most important reason to hire a local Miami personal injury lawyer for a cruise ship accident is that only a lawyer licensed in Florida is allowed to practice law in Florida as your lawyer and file a lawsuit in the Florida courts. You should not hire a lawyer from your state to work on your cruise ship accident case. (If you have done so, you can terminate that lawyer from representing you and our office will send them a letter to obtain the file. You will never have to speak to them. Our law office will tell them they are not allowed to get paid lawyer fees if they are not licensed to practice law in Florida). It can be the unauthorized practice of law to do so. The insurance adjuster will be aware that your personal injury lawyer for your accident on a Royal Caribbean Cruise Ship or Carnival Cruise line is not located in Miami Florida. This can affect the outcome of your case. The insurance adjuster will be aware that your out of state personal injury lawyer cannot file a lawsuit in the Miami Circuit Court and will know that your lawyer probably is not aware of the six month and one-year limitations under the cruise line contract that you are bound by. The adjuster may delay, hoping your out of state lawyer lets the time limits run, which would wipe out your case against the cruise line, and create a malpractice case against your lawyer!
The adjuster might offer less money knowing the out of state law will not file a lawsuit which can cost Carnival Cruise line thousands and typically tens of thousands of dollars to defend your cruise ship accident.
A local Miami Dade County Florida Personal Injury Lawyer Jack Bernstein has handled personal injury cruise ship accident cases for over 36 years has knowledge of the cruise ship accident laws that affect your case. For example, we are can request copies of maintenance records to determine how often the cruise ship cleans the floors, how long it had been before the area was cleaned, or if there is a video of the accident. Of crucial importance is the one-year statute of limitation to bring a Royal Caribbean cruise ship accident case or Carnival Cruise ship Accident case in court. After one year you are barred from receiving money for your Carnival Cruise Line or Royal Caribbean cruise ship accident case.
At Bernstein and Maryanoff, we file our own personal injury lawsuits in the Miami Dade County Circuit and Federal Courts for persons hurt in accidents on Royal Caribbean or Carnival Cruise Line Ships. Our staff of six experienced Miami personal injury lawyers negotiates our own cruise ship accident cases. If they don't settle we do not refer your cruise ship accident case to another personal injury law office to file the Cruise ship accident lawsuit. We file it ourselves. That is important because the insurance representatives handling accidents at Royal Caribbean and Carnival Cruise Lines know our reputation for filing our own personal injury lawsuits for people injured on a cruise ship.
Were You Injured In a Cruise Ship Accident?
If you were injured in an accident on Royal Caribbean or an accident on Caribbean Cruise lines, and in need of a doctors care, and possibly without health coverage, we will sign a letter to protect the doctors bill with a physician near your house to help you receive medical care and await the settlement of your cruise ship accident case before paying the doctor and or hospital bills.
We will email you our sign up packet to allow us to be your lawyers in you are located out of state or far from Miami Dade County. You can fill in the information and fax, mail, or email it back to our office. We will send you easy instructions to assist you in filling them out. We will assign a paralegal and one of the experienced personal injury Lawyers to assist you. I will use my legal experience gained by working over 36 years on cruise ship accident cases and personal injury cases, in general, to assist you in receiving the highest possible monetary settlement for your Royal Caribbean or Carnival Cruise Ship Accident case.
You should immediately seek the advice of an experienced Miami Cruise Ship Accident lawyer such as Jack Bernstein of Bernstein and Maryanoff who has handled Cruise Ship accident cases for more than 36 years. An accident on Royal Caribbean or an Accident on Carnival Cruise line will be handled by the cruise line in an attempt to pay you the least money or no money if possible. Royal Caribbean and Carnival Cruise line generally require you to complete an accident report and sign it following your cruise ship accident before you have the advice of an experienced personal injury attorney. That report gets sent to the full-time adjusters that work handling Carnival Cruise Line and Royal Caribbean accident cases in their offices. Royal Caribbean and Carnival have very high deductibles on any insurance policies and therefore they have their own adjusters that investigate and handle the cruise ship accident cases who work in their offices full time. They are highly experienced at defending against your claim. The insurance adjusters they have working in their company offices are licensed and experienced at protecting the cruise line to reduce the money they will pay for their carelessness that injured you. Many times they will offer a token settlement such as 50% off another cruise in hopes you will take it and walk away.
It is important to hire a local Miami Dade County Lawyer such as Jack Bernstein who is familiar with the Royal Caribbean and Carnival Cruise line companies handling of cruise ship accident cases, and fighting for those passengers injured on their ships.
Trying to handle your own cruise ship accident claim is not a good idea. It also is not in your best interest to rush into a settlement after a cruise ship accident. If you are in pain, you should go to a physician who handles traumatic injury cases. You should receive orthopedic or chiropractic care. Some injuries can become worse, rather than better. You may need an MRI or CAT scan to diagnose more severe injuries such as herniated discs that may need surgery.
It is important to understand that your cruise ship accident case will be handled on a contingency basis. You'll never pay any lawyer fees to Bernstein and Maryanoff unless we win your case.
A cruise is supposed to be a fun way to unwind and see new places. For most people, that's what happens on a cruise. But for others, a cruise goes tragically wrong. If you're hurt on a cruise ship, you might wonder what the law says about cruise ships and injuries. You may have the right to a financial recovery if you're hurt on a cruise ship. Cruise ship lawsuits have increased in the United States in the last several years. Here's your guide to cruise ship lawsuits:
Can I Sue if I'm Hurt on a Cruise Ship?
Yes, you may be able to sue if you're injured on a cruise ship. Cruise ships are liable when they commit legal wrongs. Personal injuries, assaults and other cruise ship accidents can give rise to legal liability for cruise ship operators. If you're hurt on a cruise ship, there are some special things to be aware of in order to make sure that you properly assert your claim.
Grounds for Recovery for a Cruise Ship Injury
There are multiple ways that you can recover compensation if you're hurt while on a cruise. Most of these grounds for compensation are based on negligence. Negligence basically means that the cruise ship company didn't do their job well enough compared to what the reasonable performance is for a cruise line. Here are some of the injuries and other offenses for which you may deserve compensation when you're hurt on a cruise ship:
Slip and falls
A cruise line must design its ships knowing that guests have to walk on uneven or slippery surfaces. If you trip over a ledge, a piece of furniture or another object, you can get seriously hurt. Too often, guests slip and fall because of negligence on the part of the cruise line. If your slip and fall accident could have been avoidable, you may be able to recover compensation for this type of cruise ship injury.
Malfunctioning equipment
The cruise company is required to keep their ships in good working order. They must plan for safety and keep their equipment in good shape. If they don't use proper care to maintain their equipment and you get hurt as a result, you may have a claim for cruise ship compensation based on malfunctioning equipment.
Negligent security
When most people go on a cruise, they expect to meet new people. Unfortunately, sometimes people on cruise ships get hurt because of the actions of others. It's up to the cruise line to provide enough security on the ship to keep their passengers safe. Negligent security can be grounds for a cruise ship lawsuit. If you suffer from an assault and battery or another kind of wrong because of other passengers, or even cruise ship employees, you may have a valid claim.
Negligent hiring
The cruise company must hire only qualified employees. They must provide adequate training and safety equipment for their employees. When their failure to properly hire and manage employees hurts their guests, they may be liable for the harm that results.
Unsanitary conditions
Poor hygiene and even outbreaks of infections can cause widespread problems on cruises. Cruise ships must work proactively in order to identify possible areas of concern and take action as soon as possible. When unsanitary conditions result in illness or injury, the cruise line may be liable to victims.
Jurisdiction for a Cruise Ship Lawsuit
One of the most interesting questions, if you're hurt on a cruise, is where you should file your claim for compensation. The U.S. court system is multi-layered and complex. There are federal courts and state courts. Within a state, there are multiple types of courts. Each court can only hear the types of cases that they're authorized to hear. That makes it very important that you file your case in the right court.
The word for the types of cases that a court can hear is called jurisdiction. The court must have jurisdiction in order to hear the case. When you're hurt on a cruise ship, your cruise ship lawsuit attorney can help you evaluate the case to ensure that you file it in the right court.
Many cruise ship cases are heard in Florida. There are multiple reasons that a lot of cruise ship cases have jurisdiction in Florida. A lot of cruises set sail from Florida and many cruise lines have headquarters and offices in Florida. Florida is a frequent place of business for the cruise ship industry.
Another reason that jurisdiction for a cruise ship lawsuit may be in Florida is due to a choice of jurisdiction. When you book a cruise, the fine print of the terms and conditions might specify where you have to bring a lawsuit if you have a problem on the cruise. Many times, these agreements say that you have to bring your lawsuit in Florida. Because many cruise lines have offices in Florida, it's usually more convenient to address the cases in Florida.
If you file your case in the wrong court, the cruise line can ask the court to dismiss the case. The time delay can cause you to miss the deadline to file your case in the right court.
What Can I Recover if I'm Hurt on a Cruise Ship?
If you're hurt on a cruise ship, you can recover both economic and non-economic damages. You can ask for financial compensation for your actual, monetary losses. You can also ask for an additional amount to compensate you for the emotional trauma you've been through because of your experience. You may be surprised by just how much you can recover. An experienced cruise ship injury attorney can help you determine what you can recover if you're hurt on a cruise ship.
Contact Our Cruise Ship Lawsuits Attorneys
Have you been hurt on a cruise ship? At Jack Bernstein, Injury Attorneys, Jack Bernstein personally oversees every case. You can have experience and determination on your side when you're hurt on a cruise ship. Contact us today to learn about the law and explore your options. We offer consultations with no obligation. Call us today.