What Does a Truck Accident Lawyer Do?
There were 439,000 large trucks in accidents in the United States in 2020, while 31,000 buses were in collisions the same year. Large trucks include semis, log carriers, dump trucks, garbage trucks, and cement mixer trucks. The Federal Motor Carrier Safety Administration (FMCSA) classifies trucks as commercial vehicles weighing over 10,000 pounds.
Due to the characteristics defining large trucks, accidents involving these vehicles differ from car accidents. If you're wondering what happens when a truck driver has an accident or if you are considering contacting an attorney after a truck accident, you must understand what a truck accident lawyer does and why you need an attorney experienced with truck accident cases.
What do truck accident lawyers do?
Truck accident attorneys share several similarities with car accident lawyers. First, lawyers for truck accidents offer free consultations and work on contingency fees, which means clients don't pay for legal services upfront. If you're wondering. "How much does a truck accident lawyer cost," you'll be reassured to know money isn't an obstacle preventing truck accident victims from pursuing legal action. Truck accident lawyers take a percentage of your settlement or judgment when they win your case.
Like a car accident attorney, a lawyer for truck accident victims investigates the accident, gathers evidence, and files legal paperwork. These lawyers ensure they file a case before the statute of limitations expires. They fulfill the court's legal requirements, such as ensuring the defendant receives notice of the suit. Truck accident lawyers also handle negotiations with the defendants, and they present evidence at trial if the case isn't settled out of court.
One of the ways truck and car accident lawyers differ involves the scope of the investigation. They may investigate all parties connected to the large truck, including the vehicle manufacturer, shipping companies that load and unload vehicles, the truck driver, and the vehicle's owner.
How do truck and car accidents differ?
Truck accidents are often more severe and complex than car accidents. The reasons involve the scope of damage and liability.
Scope of damage
While cars typically weigh 4,100 pounds, trucks can weigh up to 80,000 pounds. Vehicle size is a significant factor in motor vehicle accidents because it's harder for drivers to stop large vehicles quickly, and the vehicle's weight increases its impact force.
Liability
Truck accident cases may be more complex than car accidents because it can be challenging to determine fault, and truck accident lawyers must investigate potential defendants. There could be multiple defendants for the same accident if several factors caused or contributed to the accident.
Suppose a semi truck's trailer detaches and causes the truck to lose its load, resulting in an accident. If your semi truck accident lawyer learns through their investigation that the company manufacturing the semi trucks used faulty parts that could cause the trailer to detach, the manufacturer could be liable.
Additionally, your lawyer learned that the company that owns the vehicle failed to perform the required vehicle inspections and maintenance, contributing to the detachment. They also use a shipping company that overloads vehicles, which was another contributing factor. In that case, the vehicle manufacturer, the company that owned and operated the vehicle, and the shipping company could all be liable.
Regulations
Truck accident lawyers should be familiar with trucking regulations. Although truck and car accident attorneys should be aware of traffic laws, truck accident lawyers must understand whether the vehicle's owner or operator complied with applicable regulations for their industry because violating regulations may determine who's liable.
Common causes of truck accidents
Like car accidents, there are several common causes of truck accidents. Understanding the common causes of truck accidents can help motorists take steps to prevent truck accidents. Familiarity with common truck accident causes also helps lawyers complete thorough investigations when identifying defendants for a lawsuit.
Negligence
Negligence is one of the leading causes of vehicle accidents. Negligence can include the following:
Driver fatigue
Driving under the influence
Distracted driving
Auto negligence also includes operating vehicles that aren't road-safe and breaking traffic laws, such as texting while driving or speeding.
Weather
Poor weather can create unsafe driving conditions. Heavy rains, fog, and snow can impair visibility, making it impossible for motorists to see other vehicles. Excess water on roadways can cause hydroplaning. Motorists may also lose control of their vehicles if they slip on ice.
Obstacles on roadways
It's estimated as many as 2 million accidents per year involve collisions with large animals. Debris on roadways also causes many motor vehicle accidents.
What kinds of compensation can you seek after a truck accident?
Truck accident victims may qualify to seek economic, non-economic, and punitive damages. The amount and type of damages sought depend on the accident's cause.
Economic damages include calculable expenses related to the accident, such as lost wages, property damage costs, and medical bills. Plaintiffs can also seek compensation for costs of services the accident victim can't perform, such as housecleaning bills and childcare costs.
Non-economic damages refer to compensation for the accident's emotional and personal toll. This covers things like pain and suffering and loss of consortium.
Punitive damages are damages awarded to punish the defendant. They're awarded when the plaintiff proves the defendant's misconduct or gross negligence caused the accident.
How can a truck accident attorney help you with your truck accident case?
The truck accident attorneys with Bernstein & Maryanoff bring decades of experience to your case. We'll explore every potential defendant to ensure we hold each party that caused your accident accountable.
Learn about your legal options, discover how much compensation you may be able to seek, and how our attorneys can simplify the legal process so you can concentrate on healing while you get the compensation you deserve.
NO FEES UNLESS WE WIN
Protecting Your Rights Since 1983
Contact us and speak to one of our truck accident attorneys today for a free consulation.
Hablamos Español
Sources:
Congress debates raising the 80,000 pound truck weight limit. (2012).
Furman, S. (2022). How Much Do Cars Weigh?
Large Truck and Bus Crash Facts 2019. (2022).
Number of vehicles involved in traffic crashes in the United States in 2020. (2023).
Skroch, M. et al. (2021). Wildlife-Vehicle Collisions Are a Big and Costly Problem and Congress Can Help.
About the Author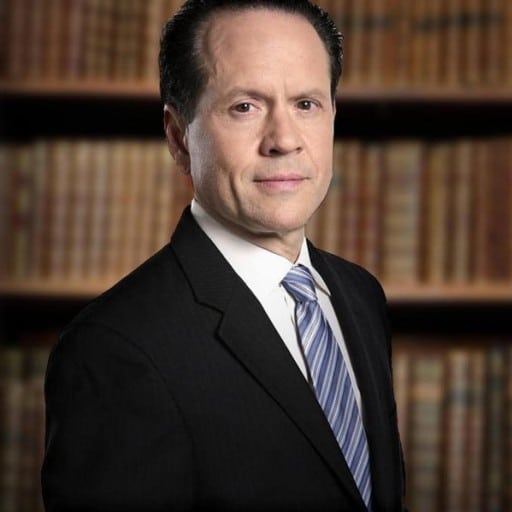 Jack G. Bernstein, ESQ.
Jack Bernstein is a hard-working and highly motivated personal injury attorney in Miami, Florida with over three decades of experience. He is a strategist and idea person, with a genuine passion for helping his firm's clients. If you've been injured, contact Jack Bernstein today for a free evaluation of your case.