What Happens if Someone Is Driving My Car and Gets in an Accident?
Car insurance is a financial safety net. It protects you from incurring the total cost of repairs if your vehicle is damaged in an accident. Your car insurance may also cover legal and medical expenses for yourself or others injured in the accident.
You must understand your insurance options and how to protect your financial investment, particularly if you anticipate other people will use your vehicle. Having appropriate insurance can make the difference between financial challenges and peace of mind if someone is in an accident when driving your car.
What happens if someone else is driving my car and gets in an accident?
In most states, car insurance policies cover the vehicle instead of the driver. This means your car insurance covers almost any person driving your vehicle. You won't have to pay for the total cost of repairs if someone steals your car and damages it in an accident. Unless you've specifically left someone off your insurance policy, the only costs you should incur are the deductible fees.
Why would I leave someone off my insurance?
Families must decide whom to add to their insurance policy. Those with teenagers old enough to drive must determine whether to add their teens to their insurance policy. Insurance companies charge teenage drivers higher premiums because they have a higher accident risk. Consequently, some parents may be tempted to leave their teens off their insurance policy. 
Reasons to leave someone off your insurance:
Multiple DUIs

Multiple speeding tickets

Deemed high-risk by an insurance company
Do I need insurance to drive another person's car?
State regulations vary, and every car owner should review their state's legal requirements to ensure they comply with the law. Can you drive someone else's car, or can your teen drive your car without insurance? Teens in Pennsylvania must have car insurance to drive legally. Florida State requires every driver to have liability insurance to qualify for a driver's permit. Checking your state regulations ensures you take appropriate steps to protect yourself and your vehicle in the event of an accident.
Am I legally required to have car insurance?
Each state sets laws determining what type of car insurance you need. For example, car owners in Florida must have at least $10,000 in property damage liability (PDL) and $10,000 in personal injury protection (PIP) insurance coverage. The coverage amounts increase for registered taxis. Uber or other rideshare drivers should check recommendations to ensure they have adequate coverage.
NO FEES UNLESS WE WIN
Protecting Your Rights Since 1983
Was your car involved in an accident while someone else was driving?
Hablamos Español
Can I get car insurance if I don't have a license?
Insurance companies supply no-license car insurance for those who need car insurance but don't have their driver's licenses. An older adult who doesn't drive but provides a vehicle to an aide who transports them when they run errands may need this type of insurance. A child may also need car insurance if they inherit a classic car from a family member and need to insure it while keeping it in storage. The insuree will pay more for their policy because insurance companies view no license car insurance clients as the same as high-risk drivers.
Does full coverage cover at-fault accidents?
Full coverage includes multiple policies, including liability, bodily injury, comprehensive, and collision insurance. Full coverage offers maximum peace of mind because it covers injuries to yourself or other parties injured in an accident. Full coverage pays benefits in all situations, even if you're at fault for the accident.
Someone hit my car. Whose insurance do I call?
A person driving a car could lose control of their vehicle and strike your car, causing extensive damage. Wondering what to do when someone hits your car? There are some straightforward steps you should follow.
Contact the police. Each state sets minimum reporting thresholds, with some requiring car owners to report all accidents with a minimum of $500 of damage or bodily injury. Unless you're a mechanic, you may not have a good idea about the cost of the damages, which is why it's a good idea to contact the authorities and get a police report.

Contact an attorney

. Personal injury attorneys are legal experts with years of experience handling car accident cases. Talk to an attorney to verify your legal rights and ensure you receive maximum compensation for any property damage or injuries you incurred.

Exchange insurance information. You should copy the insurance information for any other vehicles involved in your accident.

Obtain driver information. Verify the name and contact details of the people driving each vehicle involved in the accident. This information could differ if the person who owns and carries the insurance policy isn't driving at the time of the accident.

Contact your insurance company. Inform your insurance company about your accident.

Ask your attorney

to handle communications with your insurance company if you're negotiating a settlement or dealing with a lawsuit following your accident.

Gather evidence. Take photos of relevant details to support your claim following an accident. The position of the vehicles can help determine who's at fault for the accident. The angle of the sun or malfunctioning traffic lights could be factors. Photos and video footage can help establish what caused the accident, which could mitigate your liability.

Gather witness information. Ask any witnesses present during the accident for their names and phone numbers.
Do insurance rates increase after an accident?
Your insurance rates may increase, particularly if you're at fault for the accident. Your insurance rates may rise and remain elevated for up to five years following an accident.
What happens if the accident occurs outside the country?
It's possible to take a day trip to Canada or Mexico from several states. Many insurers do not extend coverage to accidents in Mexico, although some cover accidents in Canada. Your insurance company can verify if you need extra insurance if anyone driving your vehicle plans to take it out of the country.
Car insurance covers costs stemming from accidents or theft. Most insurance policies cover the vehicle, even if the registered owner isn't driving the vehicle.
Sources
Car insurance for teens. (2022).
Auto insurance for young adults. (2022).
Florida insurance requirements. (2022).
About the Author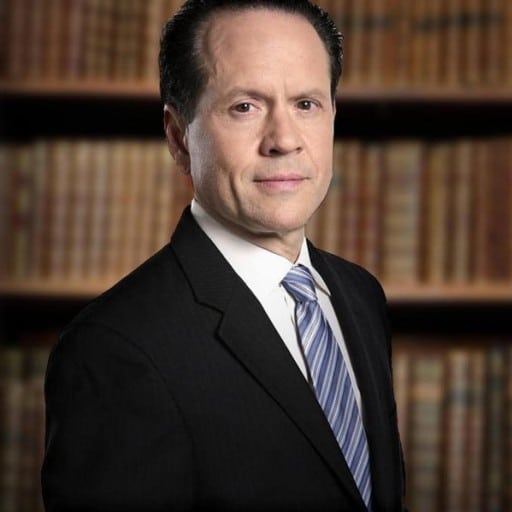 Jack G. Bernstein, ESQ.
Jack Bernstein is a hard-working and highly motivated personal injury attorney in Miami, Florida with over three decades of experience. He is a strategist and idea person, with a genuine passion for helping his firm's clients. If you've been injured, contact Jack Bernstein today for a free evaluation of your case.