Negligent Driving in Car Accident Cases
Most car accidents are caused by negligence, or the driver's failure to maintain a certain level of alertness while operating a vehicle. Negligence is one of the most common causes of car accidents that injure other motorists, pedestrians, or bicyclists.
First, your attorney will need to figure out the cause of the accident and who is responsible.
In order to have the highest chance of compensation, your attorney must prove that the defendant was negligent and failed to meet a reasonable standard of care. Proving negligence is the main focus of any car accident attorney.
Duty of Care
A person's legal duty of care is a requirement that a person acts toward others and the public with the watchfulness, attention, caution, and prudence that a reasonable person in the circumstances would use.
When it comes time to determine whether or not someone was negligent, the court must use what are generally described as the 'reasonable person' standard. What this means is that the court will review the conduct and actions of the defendant and compare them to what a reasonable person would have done in similar circumstances. While this analysis necessarily involves the use of hypothetical situations, it's the fairest way to come to some sort of tangible measurement of the defendant's actions leading up to and during the accident that occurred.
Breach of the Duty of Care
There are four elements that must be proved in order for the plaintiff in a Florida personal injury lawsuit to succeed with his or her claim. One of those elements concerns the crux of whether the defendant was negligent. This element involves whether or not the defendant breached the legal duty of care that was owed to the plaintiff.
A breach of duty occurs when one person or company has a duty of care toward another person or company but fails to live up to that standard. A person may be liable for negligence in a personal injury case if his breach of duty caused another person's injuries.
Damages
If a motorist has been injured in a motor vehicle accident, they may be able to claim damages for pain stemming from body injuries, paralysis, disability, head trauma, spinal injuries, wrongful death, and much more.
Typically for these injuries, the motorist can claim for two primary damages types: economic damages and non-economic damages.
Economic Damages
An injured motorist can claim for economic damages, which are usually compensated for his or her monetary losses. Common economic damages awarded in car accident lawsuits include:
Medical Expenses
Future Medical Expenses
Lost Wages
Loss of Earning Capacity
Non-economic Damages
Non-economic damages award the plaintiff for non-financial losses, such as pain and suffering from a car accident. Damages for non-monetary losses are typically harder to determine and may include compensation for the following:
Pain and Suffering
Mental Anguish
Loss of Consortium
Punitive Damages
Additional Resources: Compensation For Car Accident Injury Claims
No-Fault Insurance
The laws of the state in which the accident occurs determine who pays for the damages from an automobile accident. Basically, in a "no-fault" insurance state, the fault is not placed on either party, and each driver generally submits a claim to his or her own insurance company instead of establishing blame. Many states, including Florida, Kansas, Kentucky, Massachusetts, Michigan, Minnesota, New Jersey, New York, Pennsylvania, and others, have some form of no-fault insurance laws. No-fault auto insurance law is widely misunderstood and is applied differently in every state that offers it. If you are in an automobile accident, you should contact an experienced personal injury firm to discuss how the relevant state law views fault and to determine how fault or no-fault laws may affect your right to recover damages for injuries.
RELATED: Uninsured or Underinsured Motorists in an Auto Accident
The Element of Causation
When someone is injured by someone else in Florida, the law allows for the filing of a Florida personal injury lawsuit to recover compensation in the form of monetary damages. Despite the fact that media of all forms is saturated with advertisements from Miami personal injury lawyers that make such a recovery of damages seem simple, the reality is that succeeding with such a claim requires skill, knowledge, and experience.
Below you'll find an overview of one of the four elements of negligence that must be proven in order for a plaintiff to succeed in a Florida personal injury lawsuit. This element is known as causation, and it can be extremely confusing. You'll also find information regarding how to proceed for help from Miami's personal injury lawyers.
Causation Described
Causation, put in its simplest form, is one of the elements of proof of negligence in which the plaintiff in a lawsuit must show that the defendant's actions either directly or indirectly led to the injuries and damages suffered by the plaintiff. If causation is not proven properly, then the plaintiff cannot succeed with his or her case. Below are just a few intricacies that relate to causation within negligence.
Foreseeable Plaintiffs
Generally, in order for causation to be valid, a plaintiff in a personal injury case must be foreseeable. This notion dates back to 1928 when a case in New York helped to define causation more specifically. The case is known as Palsgraf v. Long Island Railroad Co., 428 N.Y. 339, 162 N.E. 99 (N.Y. 1928). In this case, legendary Judge Benjamin Cardozo stated that defendants are only liable to potential plaintiffs who could reasonably be foreseen as having to deal with the results of actions.
Res Ipsa Loquitor
Res ipsa loquitor is actually Latin for 'the thing speaks for itself.' This legal doctrine basically states that in the absence of any proof that a defendant was negligent, if circumstances are such that there is no other explanation for the plaintiff's injuries other than the fact that the defendant somehow was negligent and caused the plaintiff's injury, then this could be considered proof of negligence.
The 'But For' Test
Another prong of causation is known as the 'but for' test or more traditionally 'sine quo non.' This phrase, also in Latin, means 'without which not' and it basically describes the but for test. Basically, if the plaintiff could not have been harmed 'but for' negligence by the defendant that caused the injury, then the court could consider the defendant negligent.
As you can see, proving causation involves many intricacies. Therefore, rather than assuming that winning a Florida personal injury case is a simple matter, seek the help of Miami personal injury lawyers who have years of experience in successfully dealing with causation issues. Contact Bernstein & Maryanoff today to schedule a free initial consultation.
Related Articles:
About the Author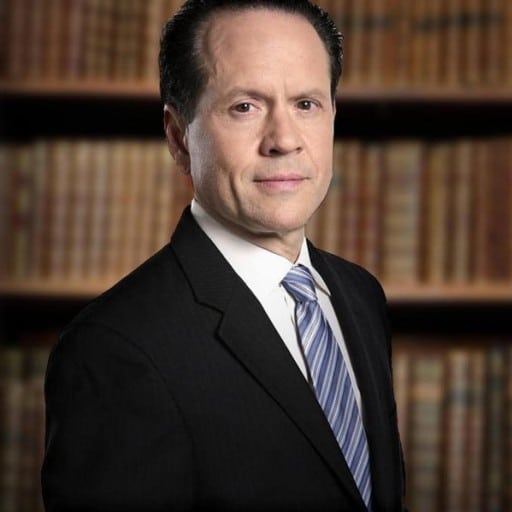 Jack G. Bernstein, ESQ.
Jack Bernstein is a hard-working and highly motivated personal injury attorney in Miami, Florida with over three decades of experience. He is a strategist and idea person, with a genuine passion for helping his firm's clients. If you've been injured, contact Jack Bernstein today for a free evaluation of your case.