Signs You Need to Hire a Workers' Compensation Attorney
Imagine you're hurt at work. You want to get the most compensation possible. You want the process to go smoothly. So, how do you know if you need to hire a workers' compensation attorney?
Getting hurt at work can seriously interrupt your life. You need to make sure your case is handled properly, but you're unsure if you need to hire a lawyer or make a claim on your own. Our team shares signs that you may need to hire a workers' compensation attorney.
1. The Employer Doesn't File the Paperwork
Too often, an employer doesn't take the right steps to begin a workers' compensation claim. They must report the injury to their insurance carrier (Fla. Stat. § 440.185¹). If they don't, there are things that you can do to report the injury yourself.
Workers' compensation lawyers can help you with your next steps if your employer doesn't do what they're supposed to do. The attorney can also look for other problems that may arise if the employer isn't acting in good faith to process the claim. 
NO FEES UNLESS WE WIN
Protecting Your Rights Since 1983
Contact us for a FREE consultation
Hablamos Español
2. There Are Questions About Whether the Injury Happened at Work
One of the ways that an employer may fight back against paying a workers' compensation claim is by questioning whether the injury happened at work. If you encounter that, it's crucial to build the facts in your favor.
A workman's compensation lawyer can help you with questioning witnesses, documenting evidence, and gathering the proof that you need to fight back against allegations about where the injury occurred.
3. Treatment Is Denied/Pre-Existing Conditions
Workers' compensation should cover treatment for your injuries. You should not have to pay for the treatment, which continues until you reach maximum medical improvement (MMI). This is the point where medical professionals don't expect any further recovery or improvement.
If you have questions about the care you're receiving or an MMI classification, working with a lawyer for workers' compensation may be necessary to determine what benefits you should receive. A workers' comp claim lawyer can also help you respond to allegations that you are not compliant with treatment. Your attorney will help you fight to receive the treatment that you deserve.
Note: Under Florida law, you have the right to choose your own pharmacist. Participation in the workers' compensation program is voluntary for pharmacists.
3. Serious Injuries Have Occurred
Any time serious injuries occur while working, it is beneficial to have a workers' comp attorney represent you. Receiving the compensation and treatment that you deserve is critical when you have serious injuries.
If an error occurs, you may receive thousands of dollars less than you deserve. The amount can be life-changing. When you have serious injuries, lawyers specializing in workers' compensation are important to ensure that every step is being handled appropriately.
4. Wage Compensation Seems Low
Florida Statutes § 440.12² says that payment begins after seven days of missed work. If the employee stays out of work for more than 21 days, then they may be paid for the first seven days. Most benefit checks are 66 2/3% of the average weekly wage. The amount is calculated using the 13 weeks before the injury.
If your pay doesn't seem right, a workers' compensation claim lawyer may be needed to review the calculation to determine if errors have been made. (Fla. Stat. § 440.02(28)³, Fla. Stat. § 440.14⁴).
5. Your Employer Retaliates Against You for Making a Claim
It is against the law to retaliate against an employee who makes a workers' compensation claim. An employer may not fire, threaten to fire, intimidate, or coerce any employee for making a valid workers' comp claim. (Fla. Stat. § 440.205⁵).
If your employer fires you or takes other retaliatory action, workplace compensation lawyers can help you respond to the situation.
NO FEES UNLESS WE WIN
Protecting Your Rights Since 1983
FREE case evaluation
Hablamos Español
6. Another Party May Be Legally Liable for Your Injuries
The purpose of the workers' compensation system is to get you financial help quickly when you're hurt at work. Florida workers' compensation is no-fault. However, there may be a third party that is involved. They may meet the standards to have legal liability based on negligence, recklessness, product liability, or another standard.
However, it may not be as simple as filing two separate claims. The two cases may interact and affect each other. There are some key differences in the process and what you may receive in compensation. Workers' comp lawyers can help you understand what you need to know and take the appropriate action on your behalf.
7. A Hearing Date Is Coming Up
Whenever you have a hearing coming up in your workers' compensation case, it's time to work with a workman's comp lawyer. A hearing is the opportunity to convey information to the person making the decision. It's important to work with an attorney as far in advance as you can to make sure that you have the evidence and arguments ready to make your case.
8. Government Benefits May Be Available
In some circumstances, government benefits may be available in addition to workers' compensation. It is possible to receive social security benefits and workers' compensation at the same time. However, there is an offset that may be applied because the two programs combined can pay up to only 80% of your weekly wage. (Social Security Administration⁶).
If government benefits are a possibility, a workers' compensation law attorney is usually necessary to evaluate the situation and maximize compensation through the different programs that may be available.
Don't settle for less than you deserve. Call our workers' comp attorneys today for a FREE case evaluation.
When Don't You Need a Workers Compensation Attorney?
If your injuries are minor, you don't miss work and your treatment is short in duration, you may not need a workers' comp lawyer. The employer may quickly process the paperwork. You may agree with your course of treatment. If that is the case, and your medical care is not extensive, you may not need an attorney. But remember—you may always have an attorney if you want.
Workers' Compensation Lawyers Near Me
Are you wondering if you need a workers' compensation attorney? You don't have to wonder. Contact our workman's compensation lawyers for a free review of your case. We'll answer all your workers' comp questions, including:
Are there attorneys that handle workers' compensation claims?
What do workers' compensation lawyers do?
What can a workers' comp attorney do for me?
Is there a workers' compensation insurance lawyer near me in Miami, FL?
Can I afford to hire a workers' comp lawyer?
During your free consultation, we look at the entire situation to determine if we can help with no upfront fees. We provide honest information to guide you through the process and ensure that you are treated fairly in the workers' compensation system. Call or message us today to talk about your case.
Sources:
³FLA. STAT. § 440.02(28) (2021)
⁶Social Security Administration (SSA). (December 2021). How Workers' Compensation and Other Disability Payments May Affect Your Benefits. Retrieved 7 February 2022.
Related: Miami Work Injury Attorney
About the Author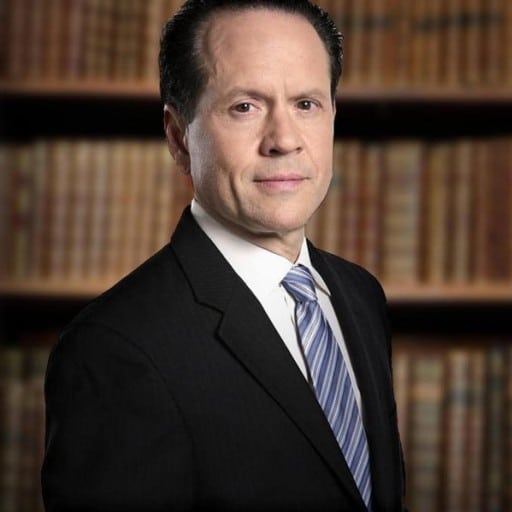 Jack G. Bernstein, ESQ.
Jack Bernstein is a hard-working and highly motivated personal injury attorney in Miami, Florida with over three decades of experience. He is a strategist and idea person, with a genuine passion for helping his firm's clients. If you've been injured, contact Jack Bernstein today for a free evaluation of your case.