What Evidence Is Needed to Convict a Florida Hit and Run?
Suddenly leaving the scene after a car accident is illegal in Florida. A driver who is in a crash must stop, provide information to others involved and arrange for medical care if needed. A driver who fails to comply with their responsibilities is guilty of hit and run.
To convict someone of a hit and run, the state must prove several things. They must confirm every element to sustain a conviction. Also, a hit and run may be brought as a civil case. Our hit-and-run accident lawyers in Miami explain.
NO FEES UNLESS WE WIN
Protecting Your Rights Since 1983
Have you been injured in a hit and run accident?
Hablamos Español
What Is a Hit and Run?
When a driver is involved in a vehicle crash that results in property damage, bodily injury or death, and fails to remain at the scene, it is considered a "hit and run." Leaving the scene without exchanging information or helping those who were injured is illegal.
As a victim, guessing what to do in a hit and run can be confusing and overwhelming. It's also frustrating to know the responsible driver simply drove away. However, you have rights and can still hold that person accountable.
NO FEES UNLESS WE WIN
Protecting Your Rights Since 1983
The lawyers at Bernstein & Maryanoff can help you after your hit and run accident
Hablamos Español
How to Prove Your Case
The evidence needed to convict a Florida hit and run is:
The defendant drove a vehicle.
A crash occurred.
Someone was injured or killed, or there was property damage.
The driver did not stop at the scene and provide their personal information as required; or, they did not arrange for medical care for the injured.
Jurisdiction is appropriate in the court hearing the case.
If other parties are too injured to receive the driver's personal information, the driver must report the crash to law enforcement and give them the details.
The state attorney must prove all the elements to convict a defendant in Florida. The burden of proof is beyond a reasonable doubt.
What Are the Laws for Hit and Run in Florida?
Laws related to a driver leaving the scene of an accident in Florida are:
What Is a Serious Injury for Florida Hit and Run Laws?
Florida law defines "serious injury" for the purposes of Florida law § 316.027. A serious bodily injury involves a condition with a substantial risk of death, serious personal disfigurement, or a protracted loss or impairment of the function of a bodily member or organ.
In bringing charges, the state attorney must prove that the injury is serious. If the jury finds that an injury occurred but is not serious, they may find the defendant guilty of a lesser offense.
Where Can a Victim Find the Necessary Evidence To Prove the Case?
A hit and run can be proven through:
Witness testimony
Videos
Pictures
Circumstantial evidence
Tangible evidence
For example, a witness may testify to what a driver looked like before they fled the scene. They can give insight into the type of vehicle to help the police investigate. Nearby surveillance videos may help convict the driver. Damage to vehicles and admissions by the defendant can also be critical to proving the case.
What you need to prove varies depending on what the contested issues are. However, the state must prove every element of the offense. The exact proofs required depend on whether the case involves property damage, injury, or death.
RELATED: Who Can Sue for Wrongful Death in Florida?
Penalties for Criminal Hit and Run in Florida
The penalties for criminal hit and run in Florida are:
Property damage only – Second-degree misdemeanor – Up to 60 days jail and a $500 fine
Injury – Third-degree felony – Up to five years and a $5,000 fine
Serious Injury – Second-degree felony – Up to 15 years in prison and a $10,000 fine
Death – First-degree felony, up to 30 years in prison with a mandatory minimum of four years in prison
See Florida law § 775.0824, § 775.0835 for more details.
If you're the victim of a hit and run in Florida, our car accident attorneys can fight for justice. Let us help you get the compensation you deserve by holding the responsible party accountable for their actions.
NO FEES UNLESS WE WIN
Protecting Your Rights Since 1983
Learn more about your rights after a hit and run accident.
Hablamos Español
Can a Hit and Run Be a Civil Case?
Yes, a hit and run can be a civil case. Whether or not the state brings criminal charges, the plaintiff may bring their own legal action. The plaintiff must prove all the elements of negligence or intentional misconduct, and they may claim non-economic damages beyond what is available as restitution in a criminal claim, including pain and suffering.
In a civil claim, you must prove that the defendant was the driver. You must verify that they were involved in a crash and that they chose to leave the scene of the accident. The victim must also prove their damages.
While the proofs are similar in criminal and civil cases, there are some key differences:
Criminal Case – In a criminal case, the state attorney oversees the case. They decide whether to bring charges and whether to extend a plea offer. If the case goes to trial, the state attorney presents the evidence. The standard is beyond a reasonable doubt.
Civil Case – In a civil claim, the victim is in charge. Working with their attorney, they make decisions for legal strategy and presentation of the case. They determine the appropriate settlement amount and whether to take the case to trial. The burden of proof is a preponderance of the evidence.
How Much Compensation Can You Get After a Hit and Run?
Your compensation amount is based on damages for the initial accident and the additional harm that comes from the fact that someone left the accident scene. For example, if a victim suffers more severe injuries because they did not receive timely medical care, that is harm that results from the hit-and-run. Underlying fault for the accident matters, too.
A victim may claim their damages both from fault for the accident and the additional harm that results from the defendant leaving the scene. The total amount of compensation depends on the actual losses incurred by the victim and any questions of comparative fault that may apply to the case.
Miami Attorneys for Hit and Run Compensation
Have you been hurt in a car accident in which the driver left the scene? You may deserve financial compensation. Let our attorneys help you understand criminal and civil hit-and-run cases and what you need to prove to win your case.
We're experienced car accident attorneys, and we can help you evaluate your case and take steps to claim the compensation you deserve. Contact us today.
Sources:
About the Author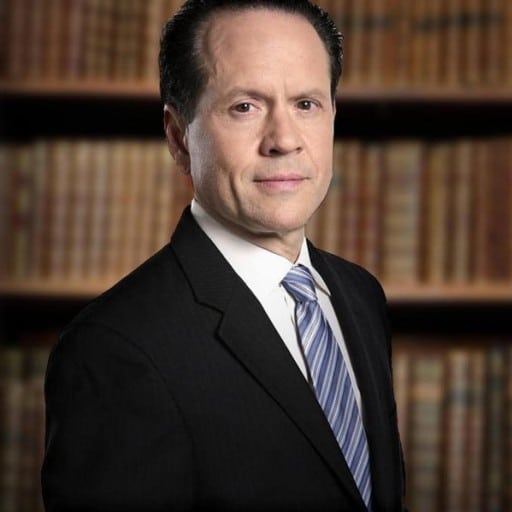 Jack G. Bernstein, ESQ.
Jack Bernstein is a hard-working and highly motivated personal injury attorney in Miami, Florida with over three decades of experience. He is a strategist and idea person, with a genuine passion for helping his firm's clients. If you've been injured, contact Jack Bernstein today for a free evaluation of your case.