Does COVID-19 Constitute a Personal Injury Claim?
COVID-19 is a serious health threat. Just like someone can be injured from a slip and fall accident, a person who contracts the virus may suffer severe, life-changing injuries. When you're a victim of the Coronavirus, you might wonder if there is a way to claim financial compensation. Our Miami attorneys for Coronavirus cases explain COVID-19 and personal injury claims.
COVID-19 may constitute a personal injury claim. A person or party who intentionally spreads Coronavirus or negligently refuses to take safety precautions may be legally liable to victims. While it is challenging for victims to determine the cause of COVID-19 transmission, it's possible to bring a personal injury claim if the victim can prove the legal elements of negligence.
Legal Liability for Personal Injury Claims and COVID-19
A COVID-19 personal injury case falls into the general category of personal injury accidents. Most personal injury accidents are based on negligence. There are four things that a victim needs to prove to win a personal injury case. Let's consider each one as it relates to COVID-19 cases:
1. Duty
Duty is the legal obligation of everyone in society to avoid hurting others. Also called the duty of care, a duty is a kind of law. It requires each person to behave reasonably. Businesses have an exceptionally high duty to their customers.
When it comes to COVID-19, everyone has a duty to exercise reasonable care and caution to prevent the spread of the virus. Businesses must have a plan in place to keep customers safe. Social distancing measures, sanitization efforts and limiting the number of people in stores can all be part of complying with the duty of safety to others. If you contract COVID-19 while living in a nursing home, at a business, or in the hospital, the business failed in their legal duty for your safety, and you have satisfied this element of the case.
2. Breach of Duty
Breach of duty is the failure to exercise reasonable care. In order to have a COVID-19 personal injury case, you have to show that the responsible party breached their duty of care. There is no black and white rule for what amounts to a breach of care. Instead, the law looks at what happened in that specific case and compares it to a general standard of what's reasonable.
When the severity of the COVID-19 outbreak became known, reasonable standards changed. It became reasonable for businesses to limit customer contact and create space between customers. Reducing store hours to provide for additional cleaning became normal. To determine if a breach of duty occurred, it's necessary to look at what the person or business did and compare it to what would be reasonable under those circumstances.
An experienced attorney can help you evaluate reasonable standards of care. For a COVID-19 case, the responsible party may or may not have met their obligations. A factual inquiry into the actions of the responsible party is the way to evaluate a breach of the duty of care. Keep in mind that acceptable standards may have changed in the wake of the virus outbreak.
3. Causation
To win a COVID-19 case, you have to show the link between the other party's actions and your injuries. As the victim, it's your burden to prove, by a preponderance of the evidence, that you contracted the virus from the defendant. This is where it can become tricky for a victim of COVID-19.
Proving how you contracted the virus can be a challenge. For example, if you self-quarantine, and the only place you go is the store, it might still be hard to show that you contracted the virus because of some failing on the part of the store. You may have contracted the virus through mail delivery or while out for a walk. On the other hand, if you contracted it at the store, it can be hard to link the event to a lack of reasonable caution by the business.
However, before you give up, you should know that there are some circumstances where you can prove your case. For example, a person living in a nursing home can trace the contracting of the virus to their residency. The same is true for a person who contracts the virus while a long-term resident of a hospital. In circumstances like that, it is appropriate to review the actions of the facility operators to determine how to prove causation.
4. Damages
The final element of a COVID-19 personal injury claim is damages. In other words, you have to show how you're hurt by contracting the virus. Hospitalization and outpatient medical care are two kinds of losses. However, mild symptoms or asymptomatic cases may not be enough to have qualifying damages.
Your damages are the value of your case. In all personal injury claims, the compensation amounts that you ask for may include pain and suffering. Your attorney for Coronavirus claims can help you determine the full amount of compensation.
Bring Your COVID-19 Case to Win Compensation
If you contract Coronavirus, it may not be possible to trace the source. Even if you can trace the source, it may be hard to prove that someone else is to blame because they didn't take enough precautions. These hurdles can stand in the way of many Coronavirus victims receiving compensation.
However, many people do have valid claims. When you can prove the elements of negligence, you can sustain a COVID-19 personal injury case. Although proving the case might be a barrier to many people, there are also others who can receive compensation by bringing a claim. To win compensation, they must take action in order to win their case.
Miami Attorneys for COVID-19 Personal Injury Cases
The best way to know if you have a COVID-19 personal injury case is to speak with an experienced attorney about your case. Our Miami personal injury attorneys are ready to fight on your behalf. We're accepting new cases, and we invite you to call us for a free evaluation of your case.
About the Author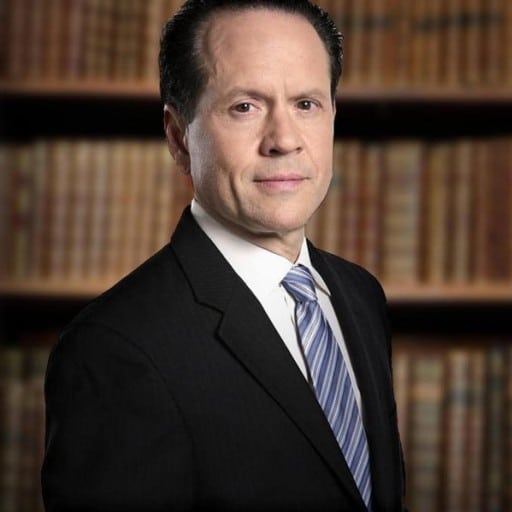 Jack G. Bernstein, ESQ.
Jack Bernstein is a hard-working and highly motivated personal injury attorney in Miami, Florida with over three decades of experience. He is a strategist and idea person, with a genuine passion for helping his firm's clients. If you've been injured, contact Jack Bernstein today for a free evaluation of your case.