Does Auto Insurance Cover DUI Accidents?
Drunk driving is a serious criminal offense that can bring legal challenges and hefty fines. One of the biggest challenges following a drunk driving accident is the issue of "insurability." Understandably, auto insurance companies are hesitant to provide policy coverage for drivers who have been convicted of a DUI.
It's important to remember, however, that a lapse in judgment does not need to define your future. While it is essential to answer to the consequences associated with your DUI, you still have options available to you as you move forward in your life. Driving while under the influence of drugs and alcohol comes with a range of consequences. Our team is committed to representing all drivers as they navigate the legal and financial challenges following a DUI.
If you have questions about your drunk driving accident, turn to the experts at Bernstein & Maryanoff.
NO FEES UNLESS WE WIN
Protecting Your Rights Since 1983
If you believe you may be entitled to compensation following a drunk driving incident, contact Miami drunk driving accident attorneys Bernstein & Maryanoff for a free consultation.
Hablamos Español
DUI meaning
Like many states throughout the nation, the terms DUI (driving under the influence) and DWI (driving while intoxicated) are used interchangeably to identify someone who is intoxicated or under the influence of drugs and other substances while they are driving.
DUIs are one of the leading causes of vehicle accidents following speeding and aggressive driving. Unfortunately, while DUIs top the list for claiming the lives of pedestrians and others, DUI-related accidents are one of the most preventable automobile accidents.
According to the National Highway Traffic Safety Administration (NHTSA), an estimated 32 people die in the United States every day because of drunk driving crashes. In 2020, a recorded 11,654 people died because of alcohol-related deaths, a 14% jump from 2019.
What happens when you drive under the influence?
Getting behind the wheel when you are under the influence of drugs or alcohol significantly impairs your ability to concentrate, control, and stay alert when you are on the road. Under Florida law, an individual is considered to be impaired of their normal faculties when they have a blood alcohol level of .08 or more.
If a police officer has determined that you are also under the influence of drugs, chemical substances, or controlled substances, you might also be responsible for driving while under the influence, regardless of your blood alcohol level.
Individuals who are found guilty of a DUI in Florida can face a range of consequences, including fines, jail time, suspension of their license, felony charges, and more.
What happens to your auto insurance after a DUI?
Along with the legal consequences that come with a DUI, there are also financial consequences you'll experience with your auto insurance. Individuals who are charged with a DUI can expect their auto insurance premiums to increase. Some auto insurance might cancel your policy entirely or deny you an application in the first place.
Receiving a DUI labels you as a high-risk driver, and as such, auto insurance companies must reflect the risk by charging you higher premiums. Depending on your driving history and whether this is your first DUI, current estimates detail that your premium could rise as high as 71%. Other analysts detail that Florida drivers who are convicted of a DUI can see their rates rise by roughly 61%.
Liability vs. full coverage auto insurance
Of course, the type of auto insurance premium increase you can expect also depends on the type of auto insurance you have. In the 38 states that are deemed "at fault" states, drivers will have an option between liability or full coverage on auto insurance.
Liability-only insurance covers any injury and damage that is sustained to another vehicle, driver, or passenger that is injured because of your actions. Liability insurance does not cover your own injuries or your own property damage.
As the name suggests, full coverage includes liability coverage but also provides coverage for any injuries and property damage you experience as a result of the accident. Full coverage auto insurance is comprehensive and is the best thing for many drivers. However, depending on your unique situation and circumstances, liability-only coverage may be an option to consider.
While liability-only and full coverage auto insurance is how a majority of the states operate, Florida — along with 12 other states — is recognized as a "no-fault" state. In these states, drivers are required to have Personal Injury Protection (PIP) in order to satisfy auto insurance requirements. It is this insurance that helps cover the payment of injury and property damage after an auto accident.
Does full coverage cover at fault accidents in Florida?
For many drivers with DUI, the following concern is valid yet complicated: Will your insurance cover a DUI accident?
Florida is deemed a no-fault state, meaning that regardless of who caused the accident, both drivers can recover compensation for their injuries from their auto insurance company. Because of this, all drivers in the state of Florida have to adhere to the minimum car insurance limits. Under the state's Financial Responsibility Law, drivers are required to have the following minimum car insurance requirements:
$10,000 personal injury protection per occurrence
$10,000 property damage liability per occurrence
Before registering your vehicle in Florida, you must show proof that you have this personal injury protection and property damage liability auto insurance. PIP is required of all drivers in no-fault insurance states.
Other auto coverage options that can further protect you in the event of an accident include the following:
Property damage liability coverage – Coverage for damage caused to another person's property if you get into an auto accident. This includes property such as another vehicle, fences, guard rails, and other property.
Bodily injury liability coverage – This provides added coverage for the medical expenses of another individual that was injured because of a car accident. While Florida does not mandate bodily injury liability (BIL) coverage in the form of insurance, most insurance companies in the state will offer this. If you have been found guilty of a DUI, you may be required by law to carry BIL.
Uninsured motorists coverage – If you purchase Bodily Injury Liability Coverage, you may also be required to purchase uninsured motorist coverage. This coverage helps protect you in the event you are involved in a hit-and-run or with a driver who does not have adequate insurance coverage.
Does insurance cover drunk driving?
Auto insurance coverage will kick in regardless of who or what caused the accident. While this includes drunk driving, some auto insurance companies may try to refuse or deny liability to avoid paying any damages. While this is typically not the case, if this is a situation you find yourself in, seeking the guidance of an auto accident attorney can help you fight for the coverage you may be entitled to.
While it is unlikely that an auto insurance company may deny covering you for an accident that happened because you were driving under the influence, what is likely to happen is an increase in your auto coverage payment. Additionally, there is the possibility that your insurance provider could refuse to continue covering you in the future entirely.
Speak with a lawyer about your auto accident
If you have been involved in a car accident because you were driving under the influence, you have rights and options that can help you navigate the legal and financial challenges ahead. The guidance of an experienced auto accident attorney can help you better understand these options.
At Bernstein & Maryanoff, we help individuals involved in drunk driving crashes seek the compensation and legal representation they deserve. Our Miami drunk driving accident lawyers are committed to representing all individuals, including drivers with DUIs.
Reach out to our team today to speak with an experienced auto accident lawyer about your case.
NO FEES UNLESS WE WIN
Protecting Your Rights Since 1983
If you believe you may be entitled to compensation following a drunk driving incident, contact Miami drunk driving accident attorneys Bernstein & Maryanoff for a free consultation.
Hablamos Español
Sources:
Drunk Driving Statistics. (2023).
Florida DUI and Administrative Suspension Laws. (2023).
Getting Car Insurance in Florida After a DUI. (2023).
How long does a DUI affect insurance in Florida?. (2022).
Motor Vehicle Crash Facts. (2022).
About the Author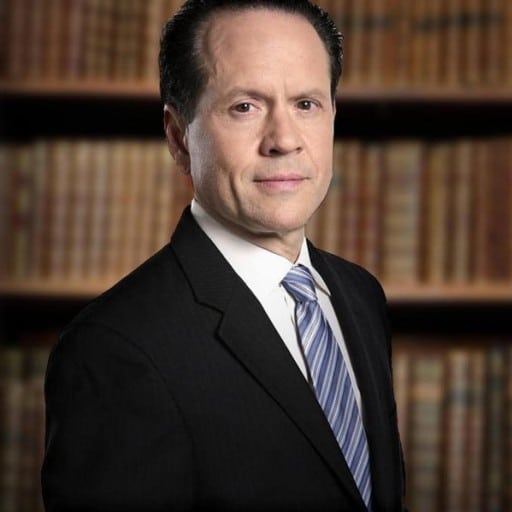 Jack G. Bernstein, ESQ.
Jack Bernstein is a hard-working and highly motivated personal injury attorney in Miami, Florida with over three decades of experience. He is a strategist and idea person, with a genuine passion for helping his firm's clients. If you've been injured, contact Jack Bernstein today for a free evaluation of your case.